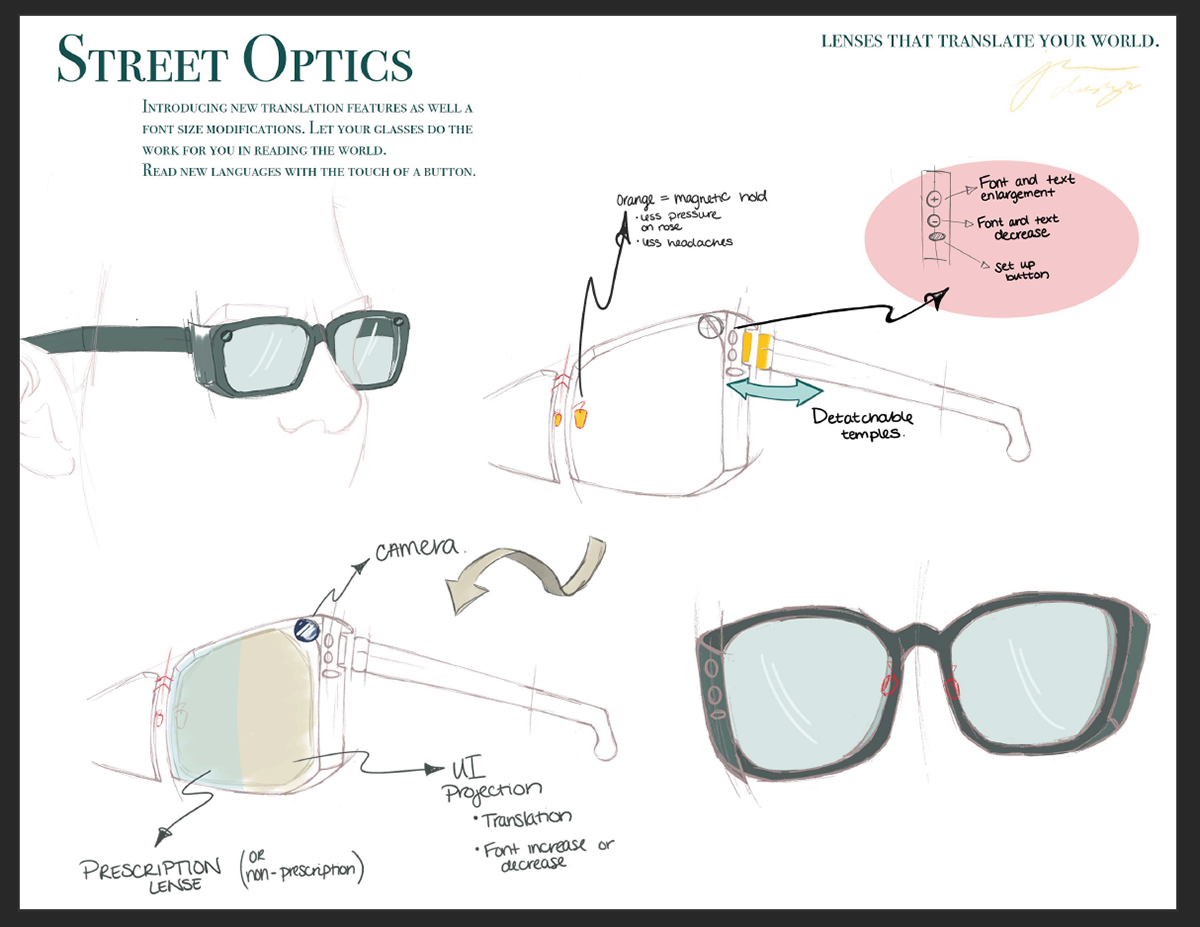 Project Brief:  
To design a wearable that has an incorporated interface. 
Ideation:
Designing interactive glasses that can aid in changing the environment around you. Most inspiration was from a travel perspective and I wanted something that would allow people to be able to fully experience their environment. 
Introducing.... Street Optics 
​​​​​​​
Concept Ideation Sketching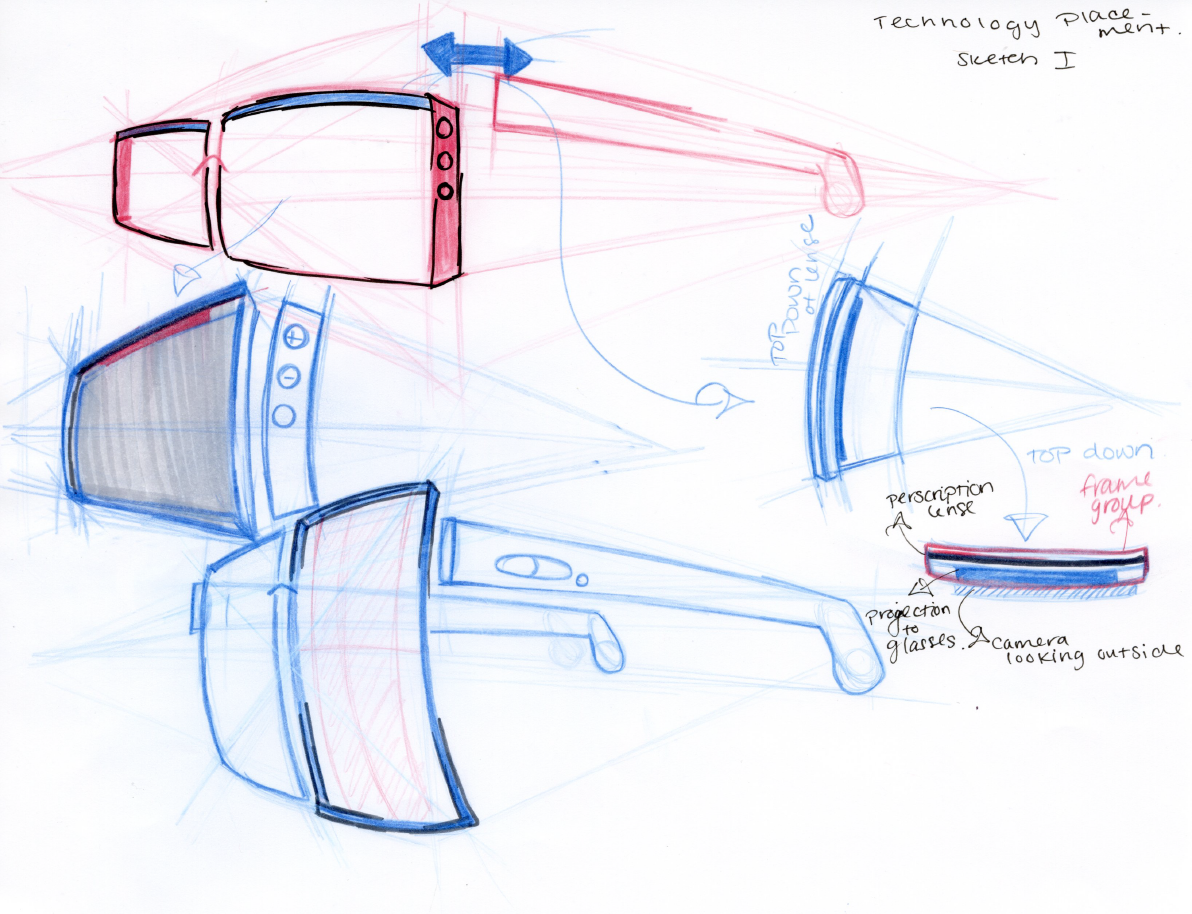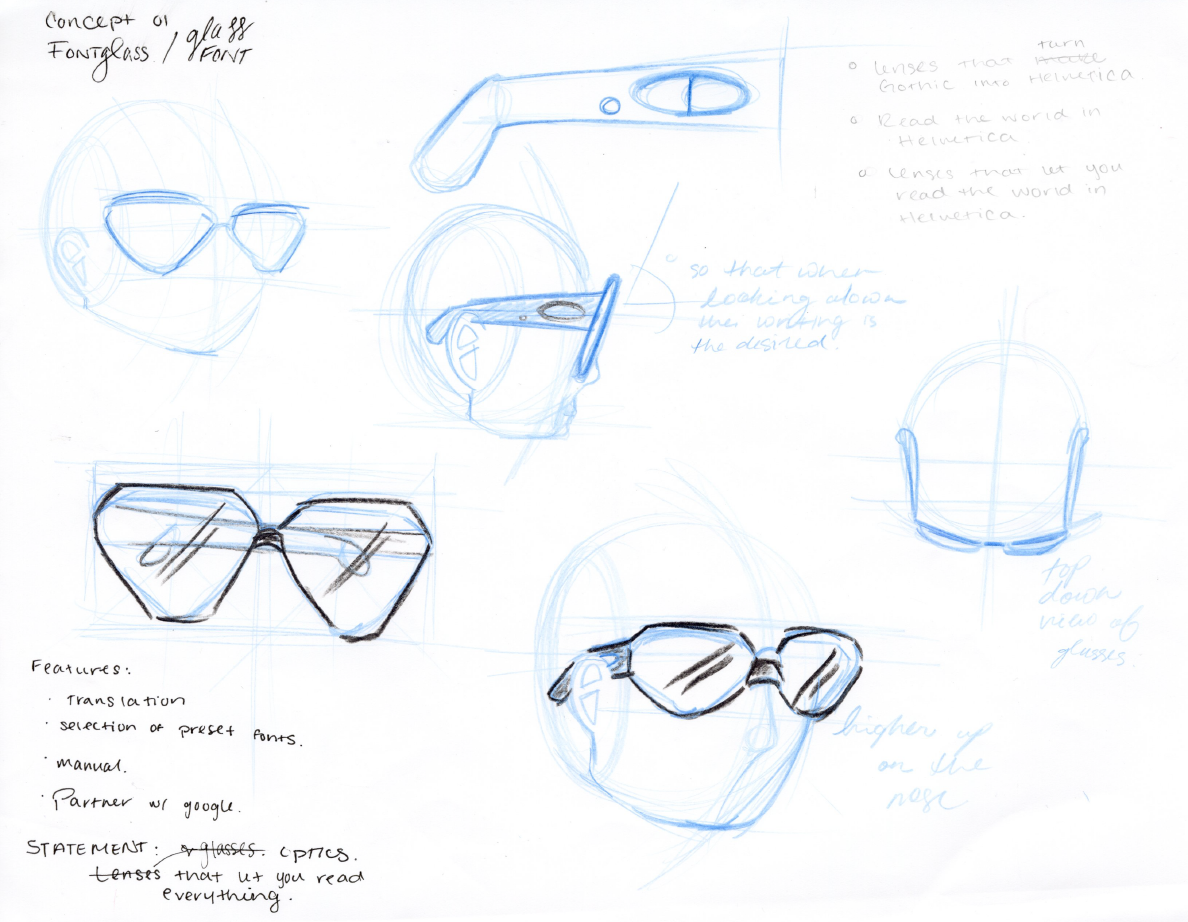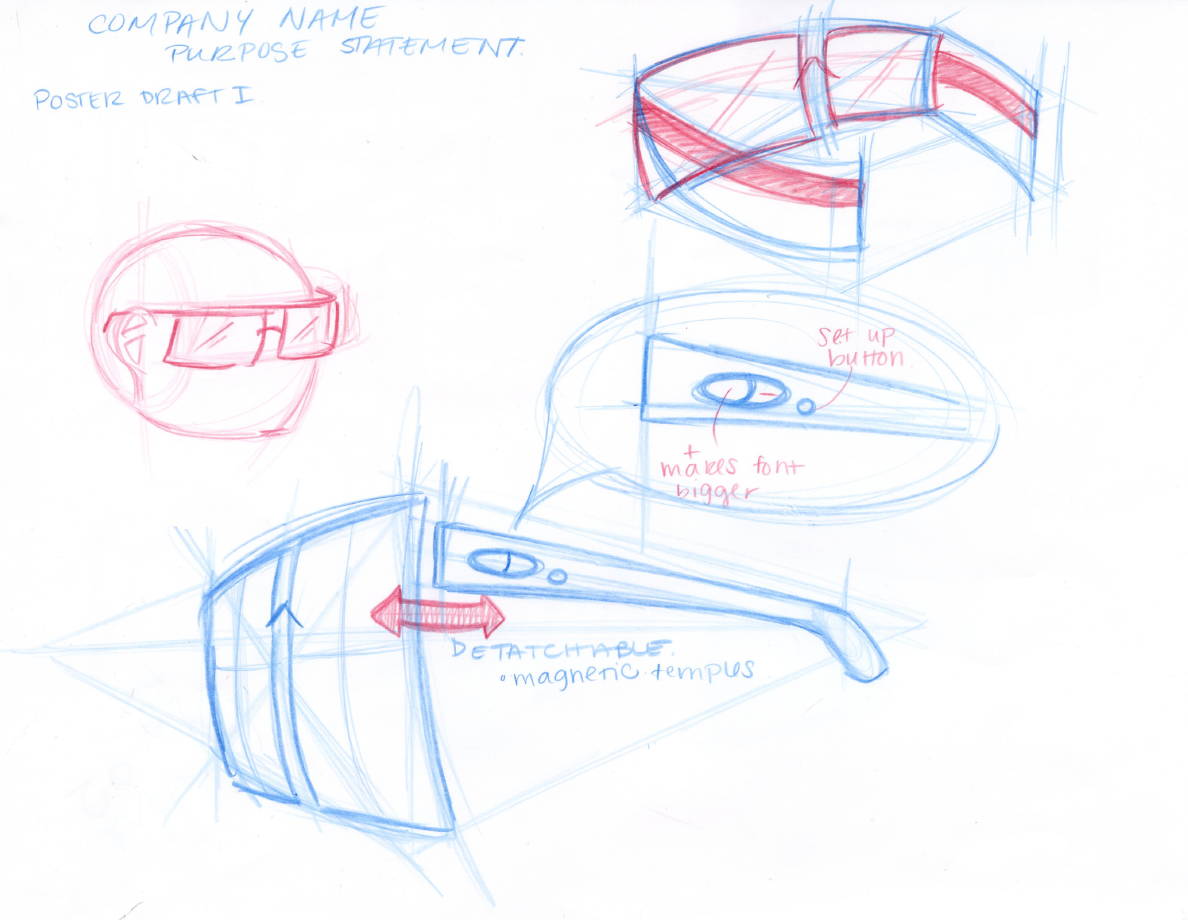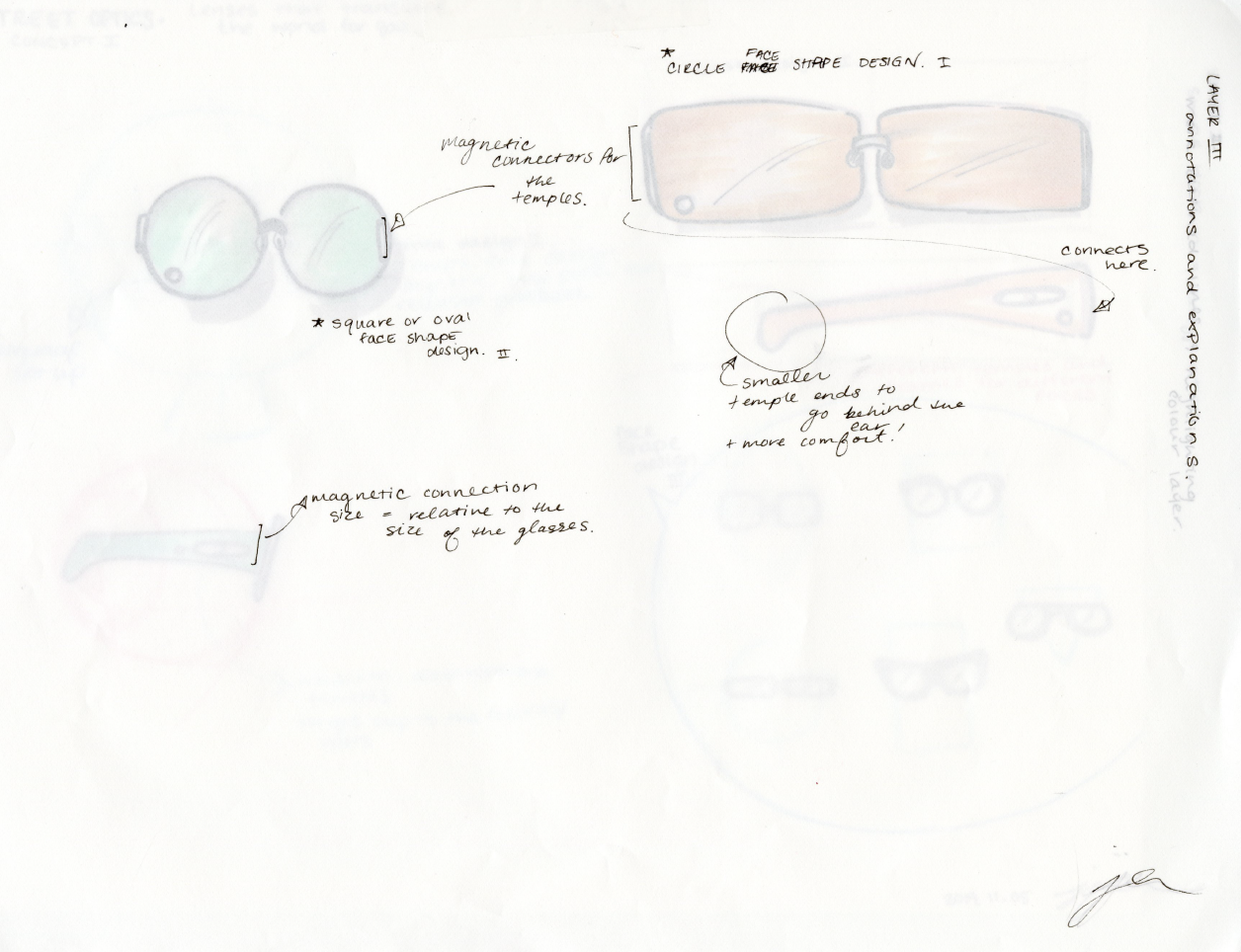 Magnetic hinges for detachable temples
Magnetic nose pads for stability when temples are removed. Action supportive. 
Buttons on the side to translate, enlarge and decrease text. 
AI camera for automatic translation, in real time.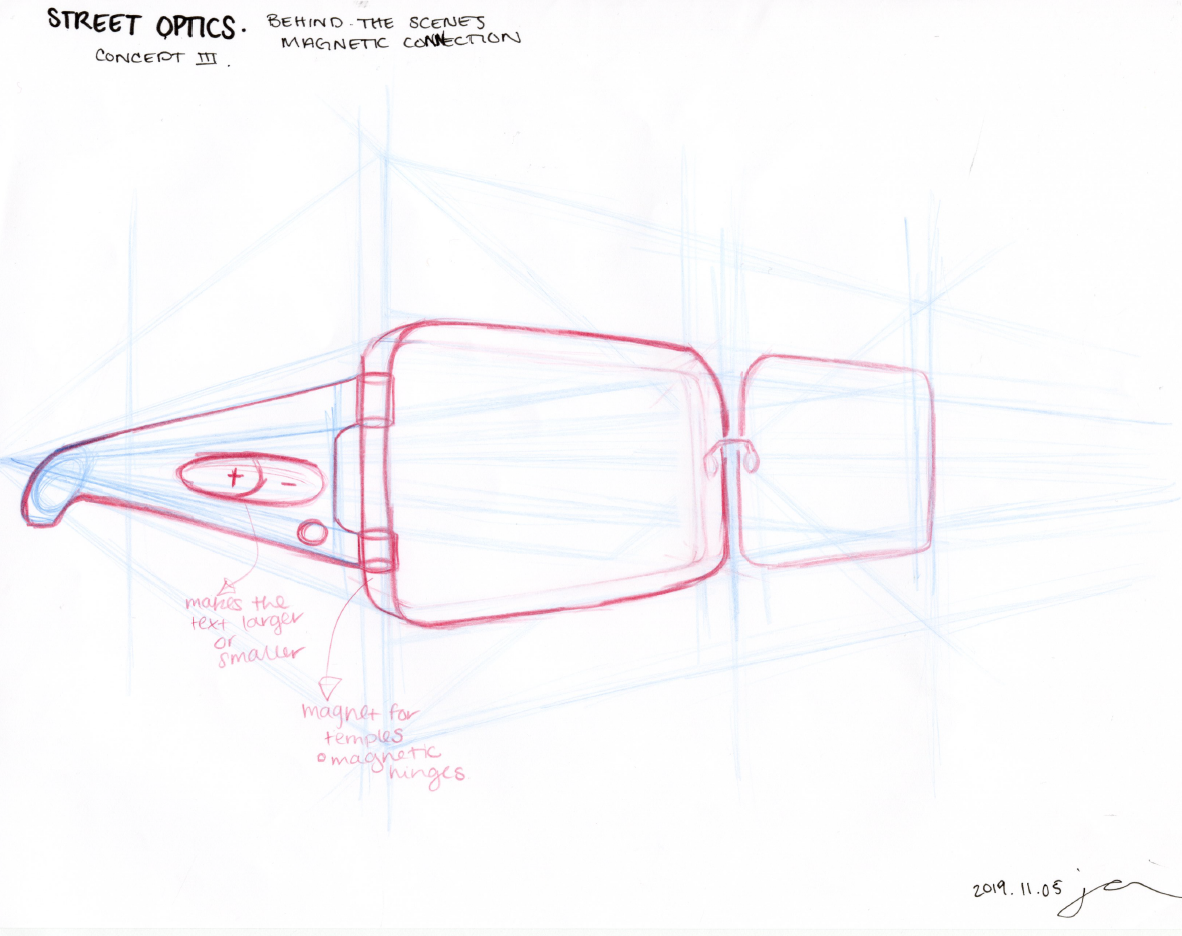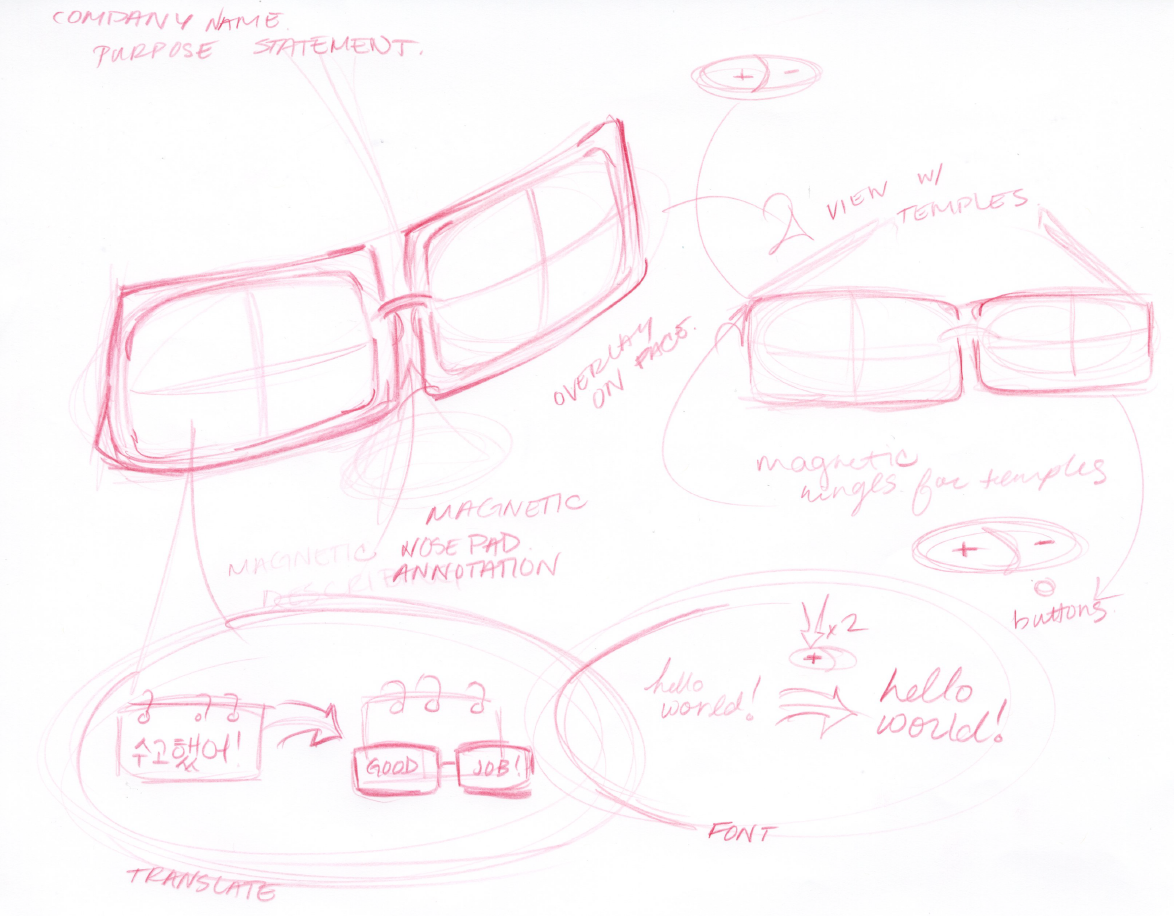 Arrangement on how best to showcase the features and interactions of 'Street Optics' 
Executive Summary & Interaction Model of features
​​​​​​​