Project Brief:
Design and code a single player game, from 1st or 3rd person view. Along with the typical controls of Q, W, E, R. 
Inspiration:
 Astronauts through space and traveling to an abandoned station. ​​​​​​​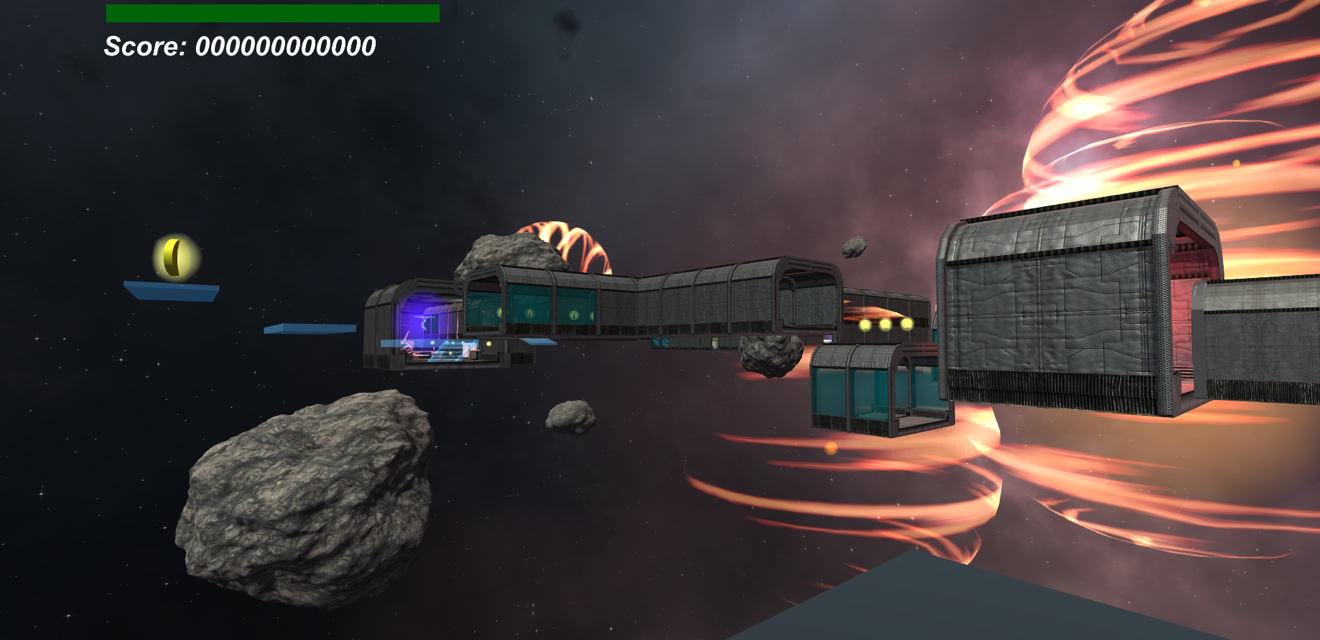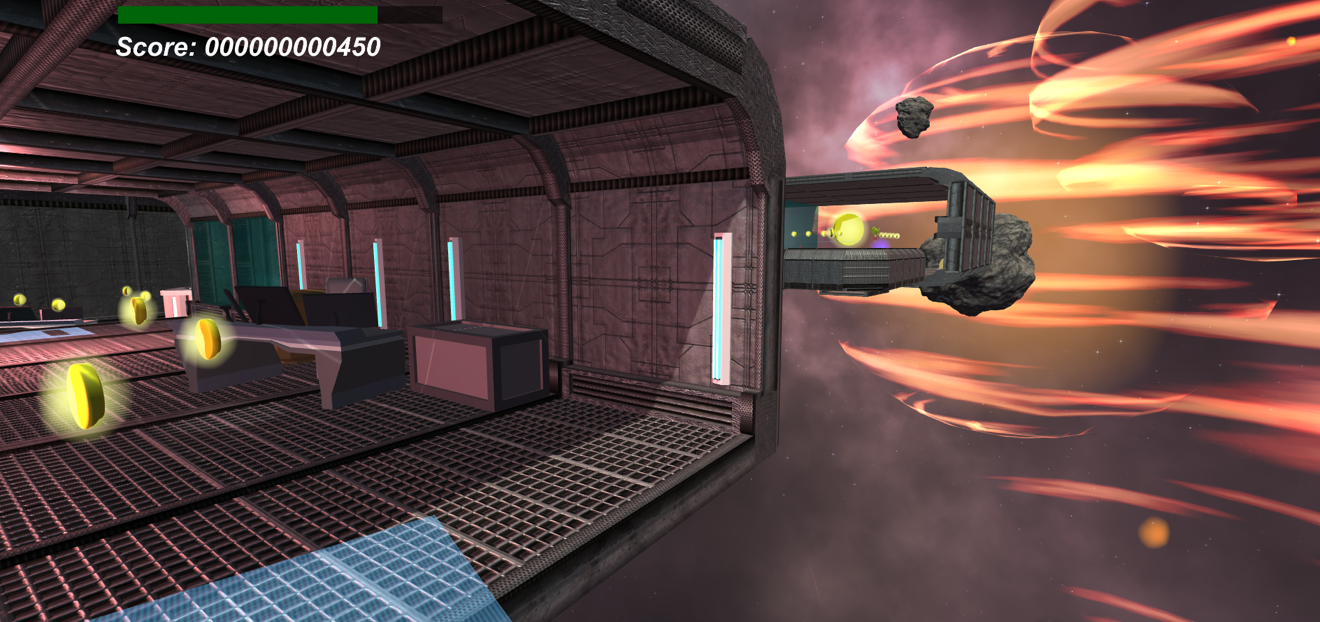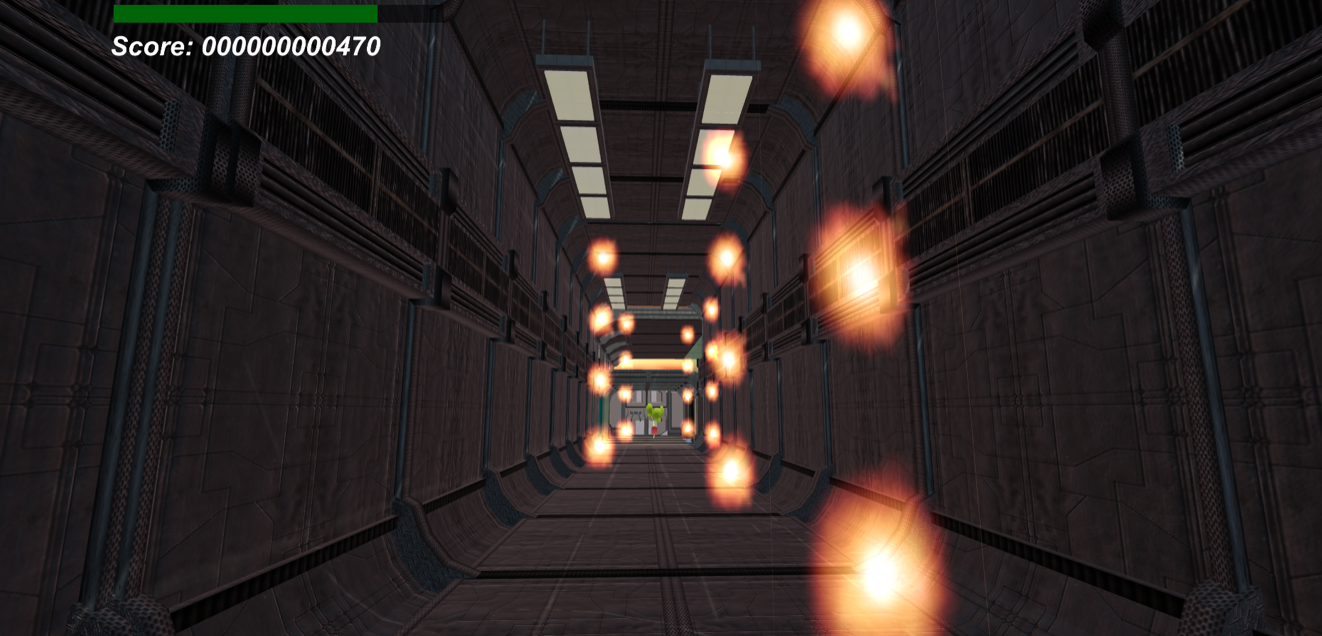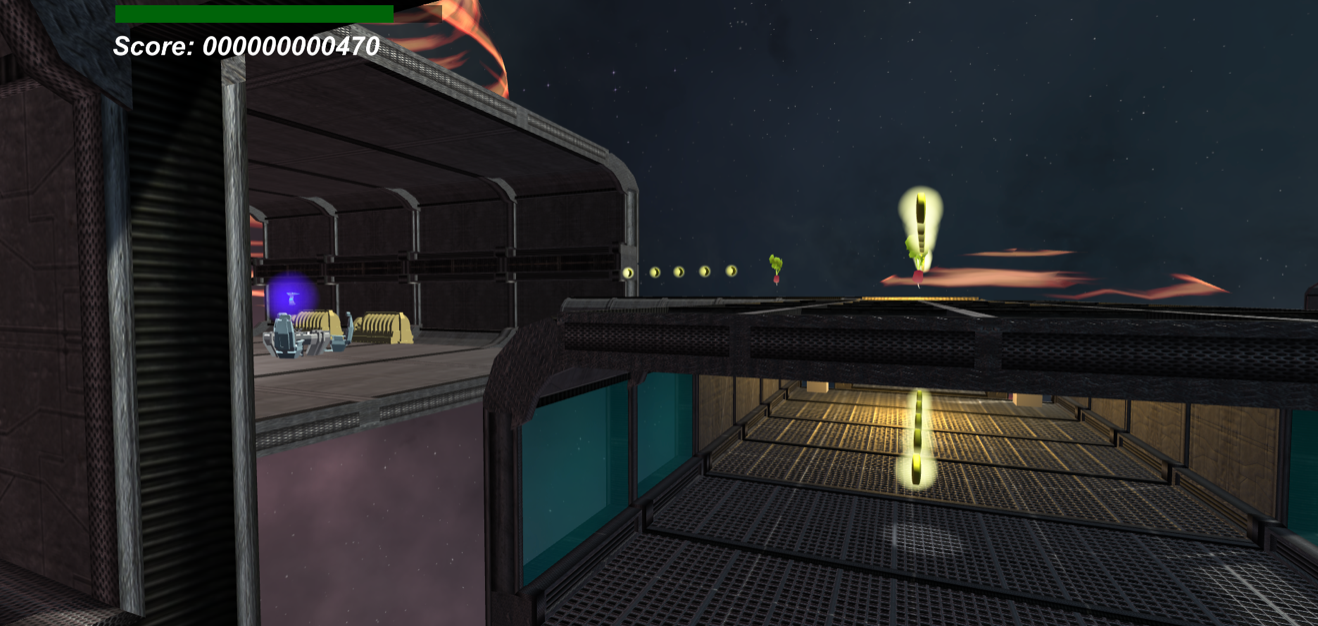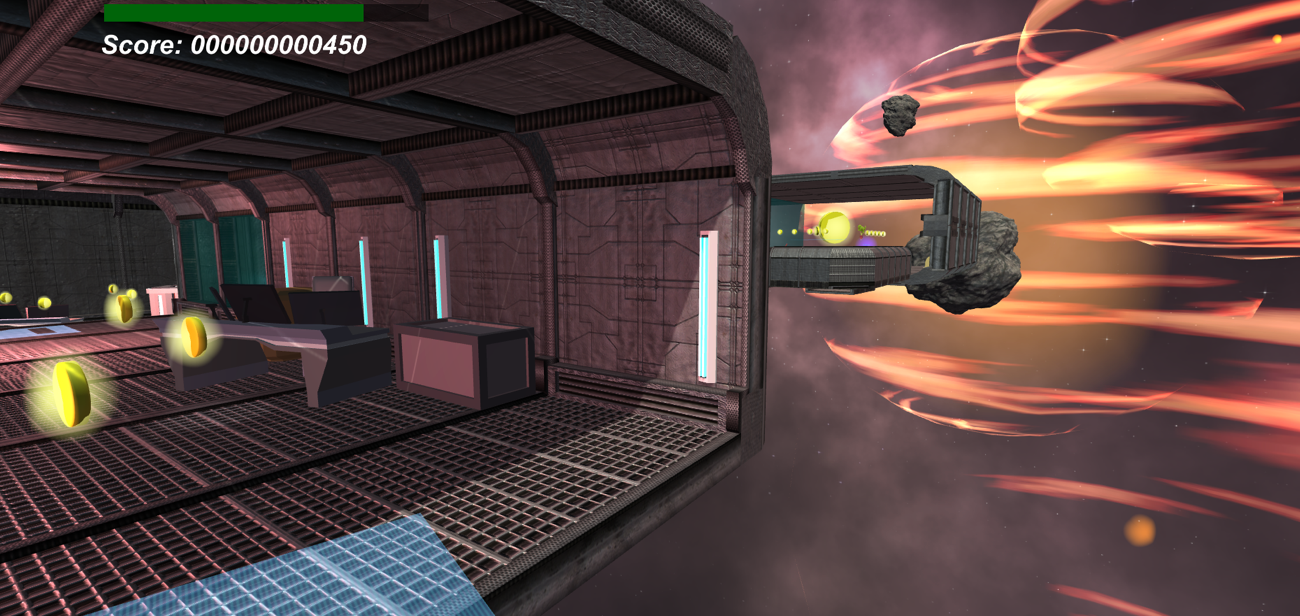 Code for healing the player. In the game they ended up being glowing vegetables.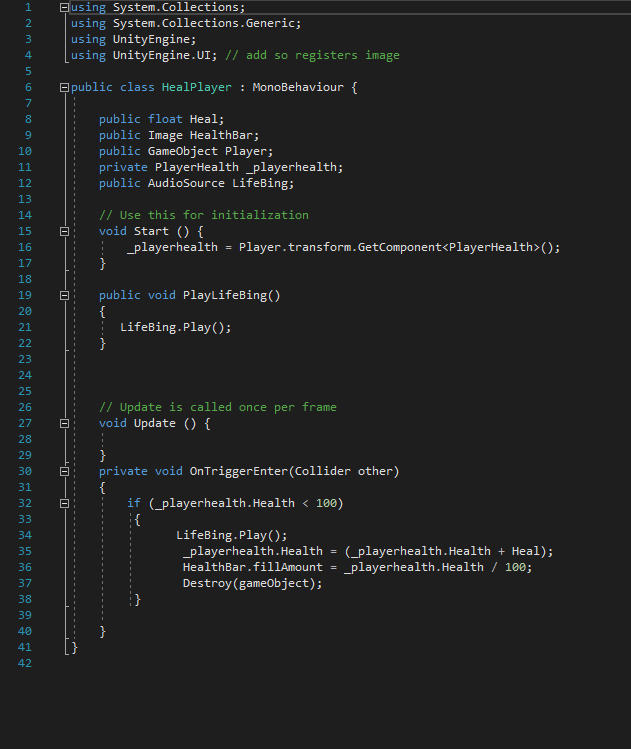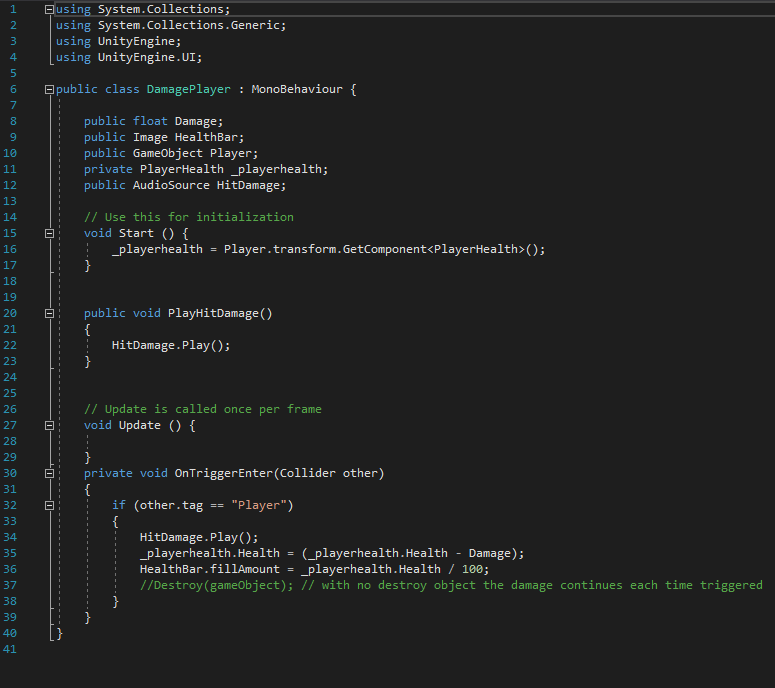 Code for damaging player - mostly with the fire and moving enemy boxes.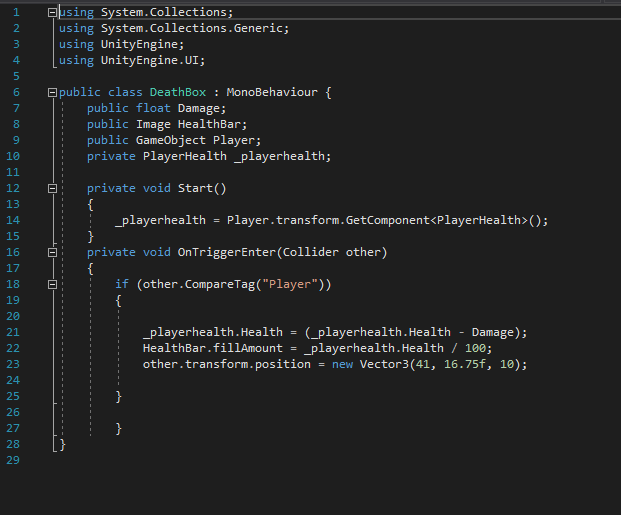 Also a kill box was placed at the bottom of level, if the player fell off the station, they would loose 60% health right away and re-spawn at the beginning.
Coding for the gates and doors, general contact trigger for dealing with all pick ups and enemies.