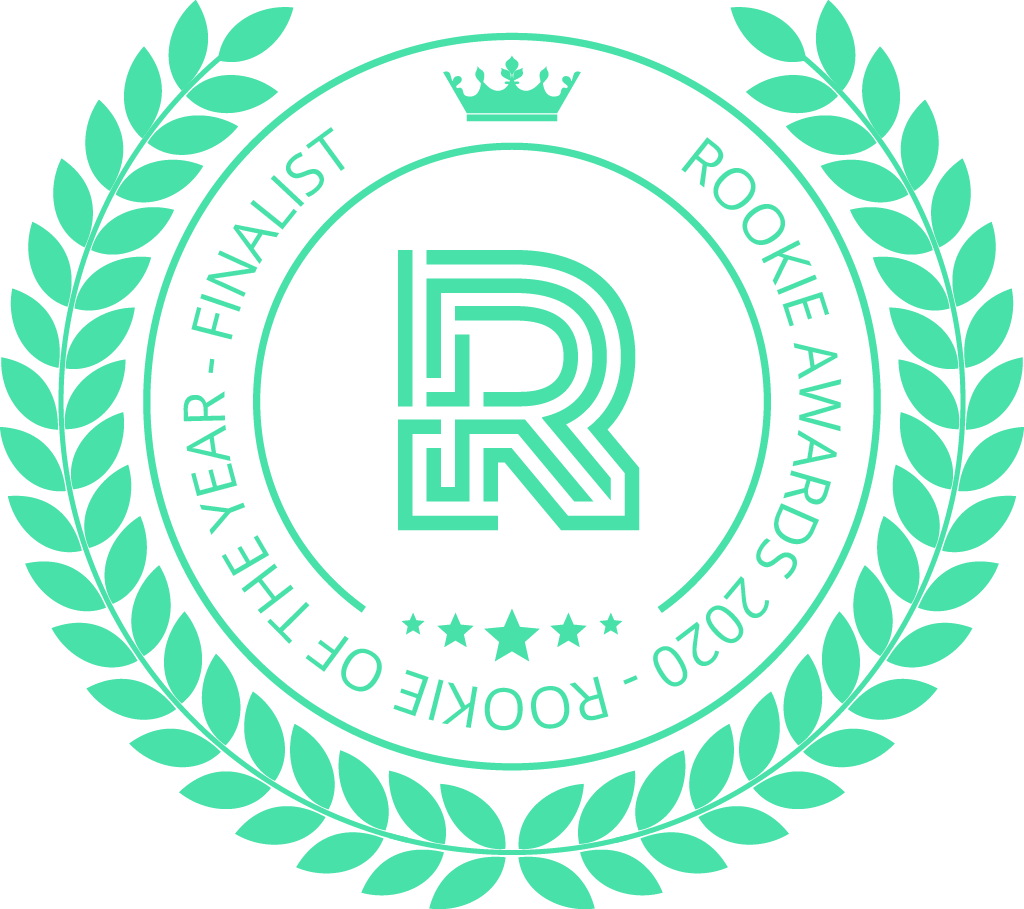 Rookie Award | Draft Selection

Rookie Award | People's Choice Contender

Rookie Award | Finalist 

To use the prompt of 'conversation' and design a product around it. Could be physical product or an app with an interface.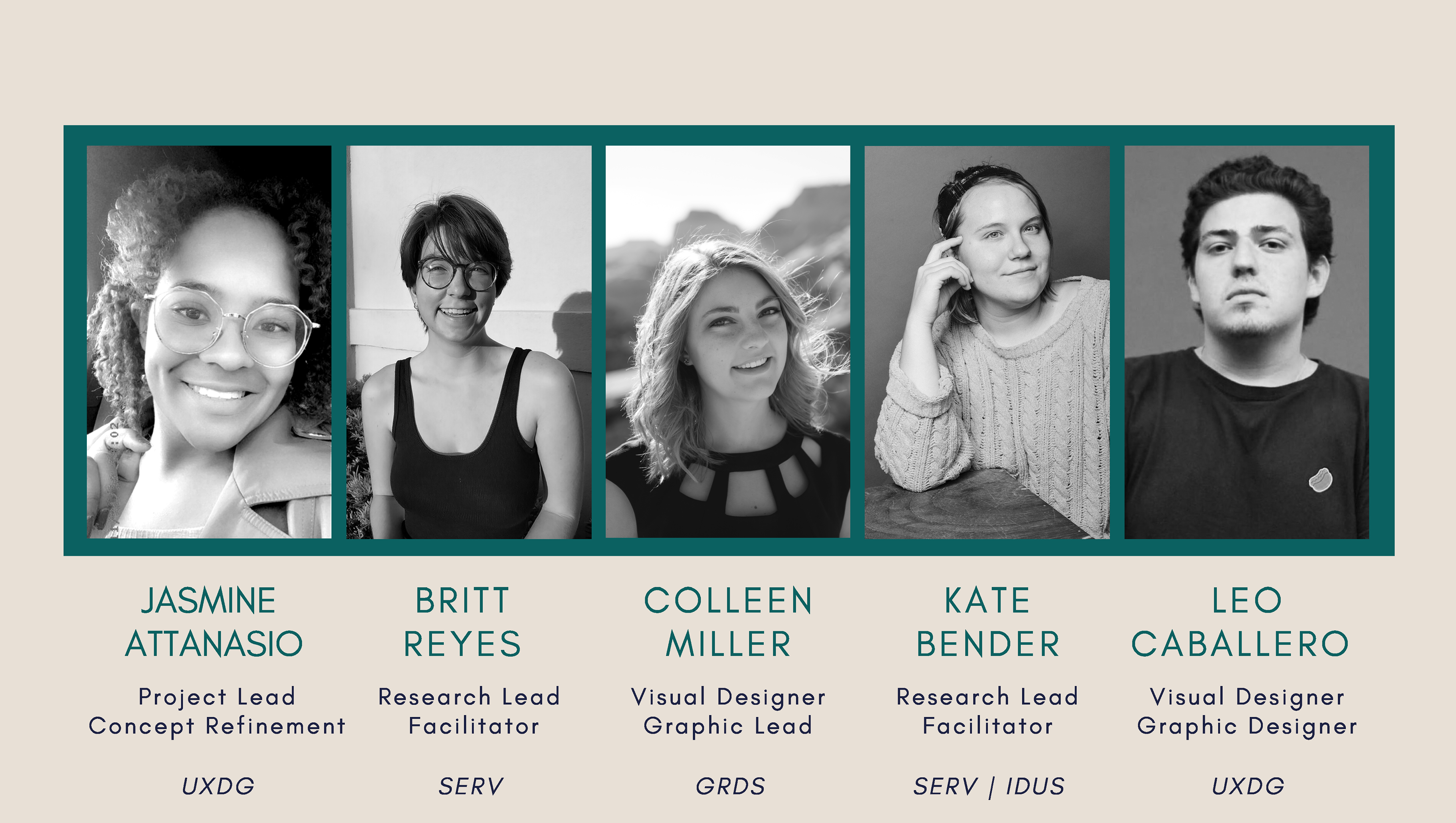 Concept & Concept Refinement
Our Research:
Based on secondary research and a primary research questionnaire that we sent out to any and everyone. Through this, we realized that college and young adults is the widest opportunity area. Young adults are alone and exploring their own opinions and beliefs.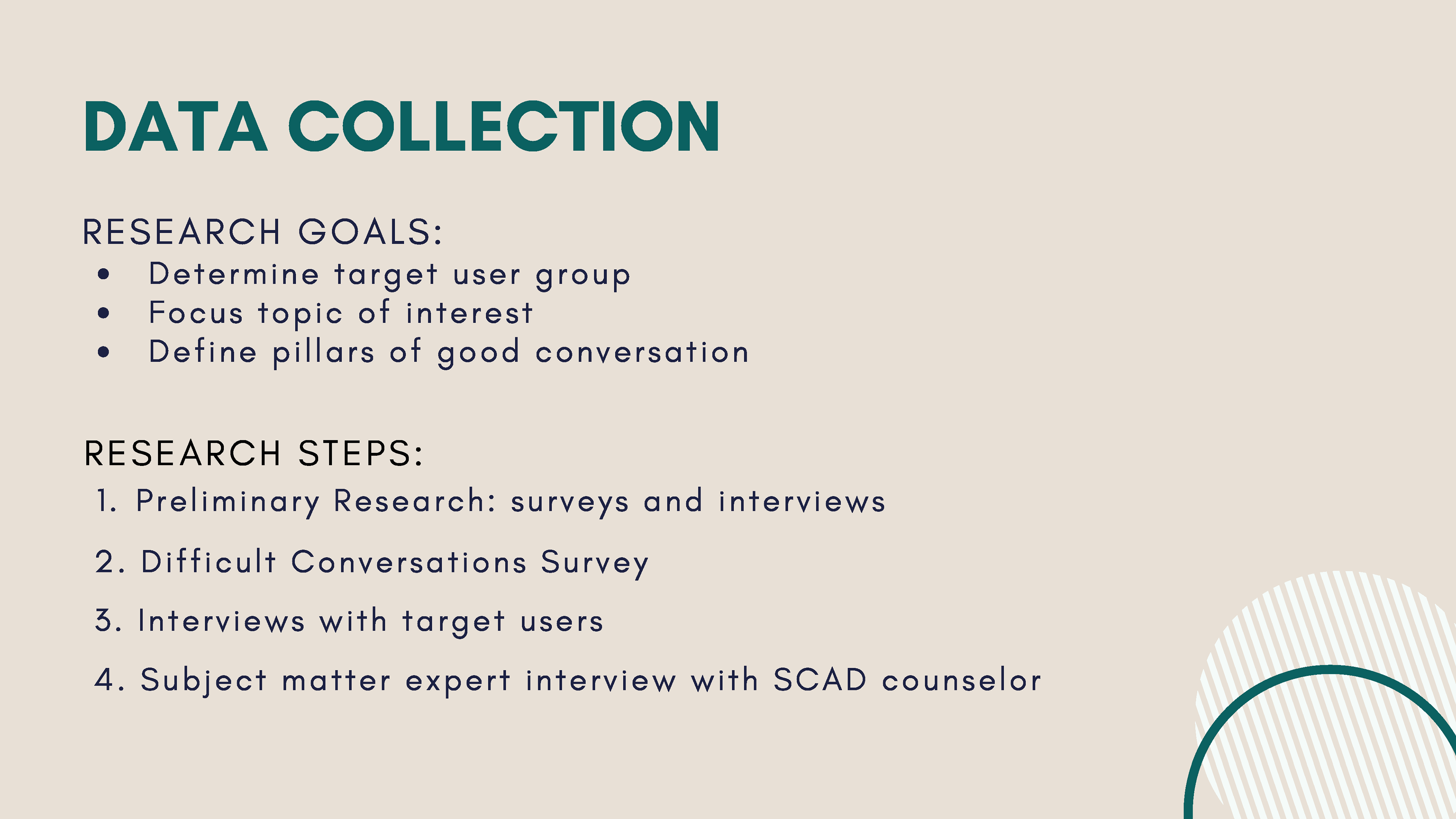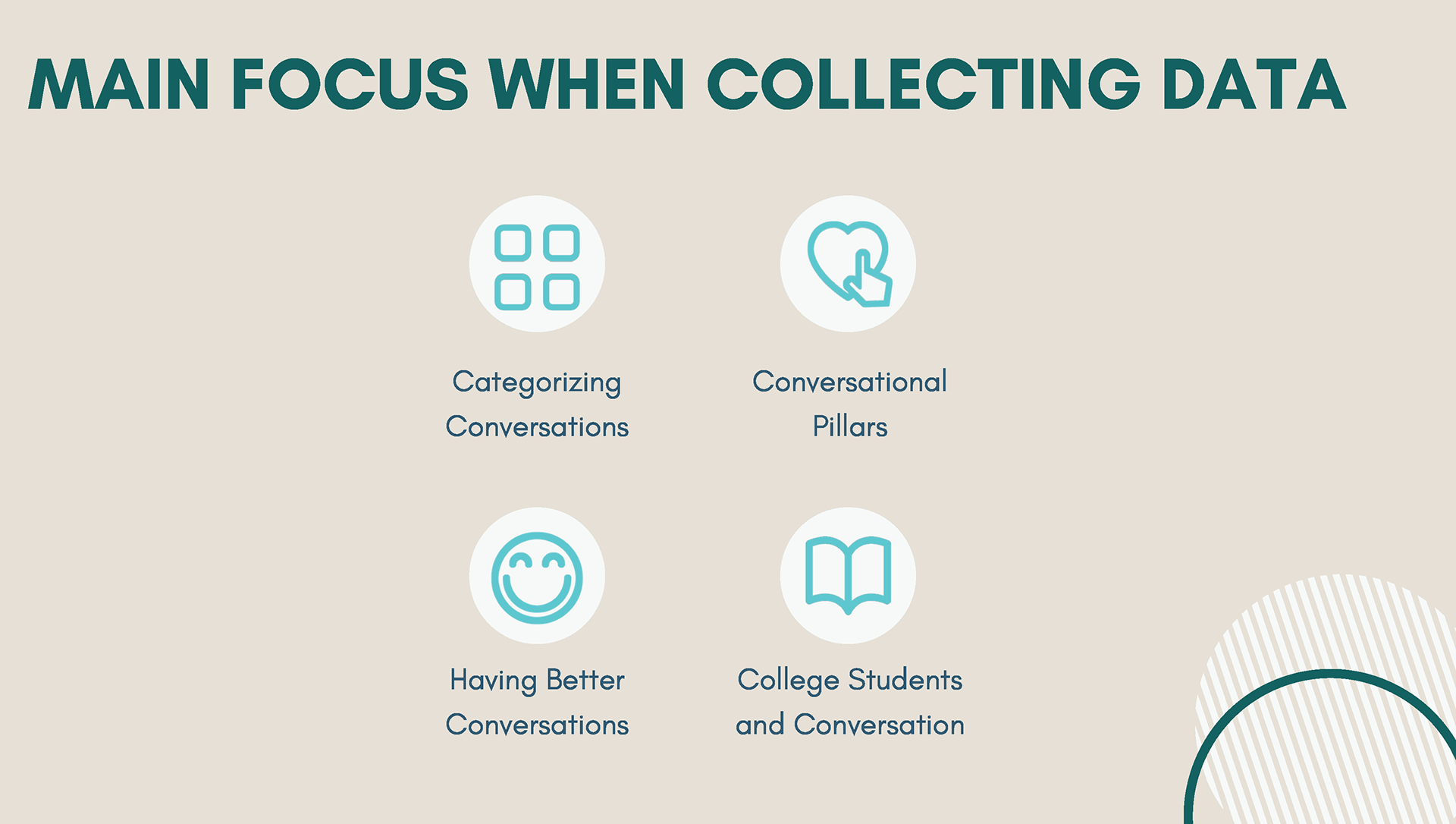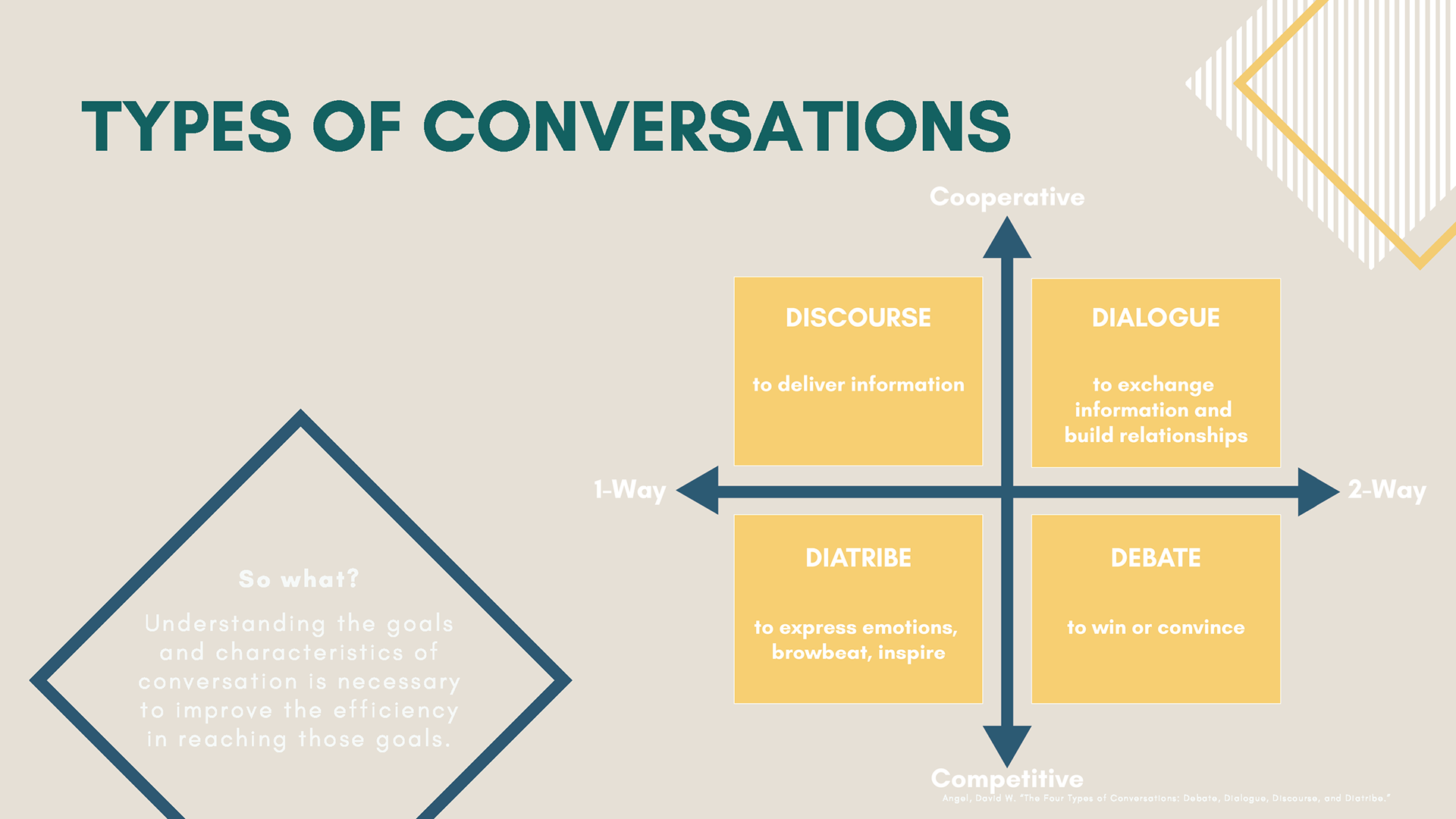 Our Insights:
Conducting interviews with the target audience of 18+ and college students. We also interviewed a SCAD Support Counselor and asked general conversation questions.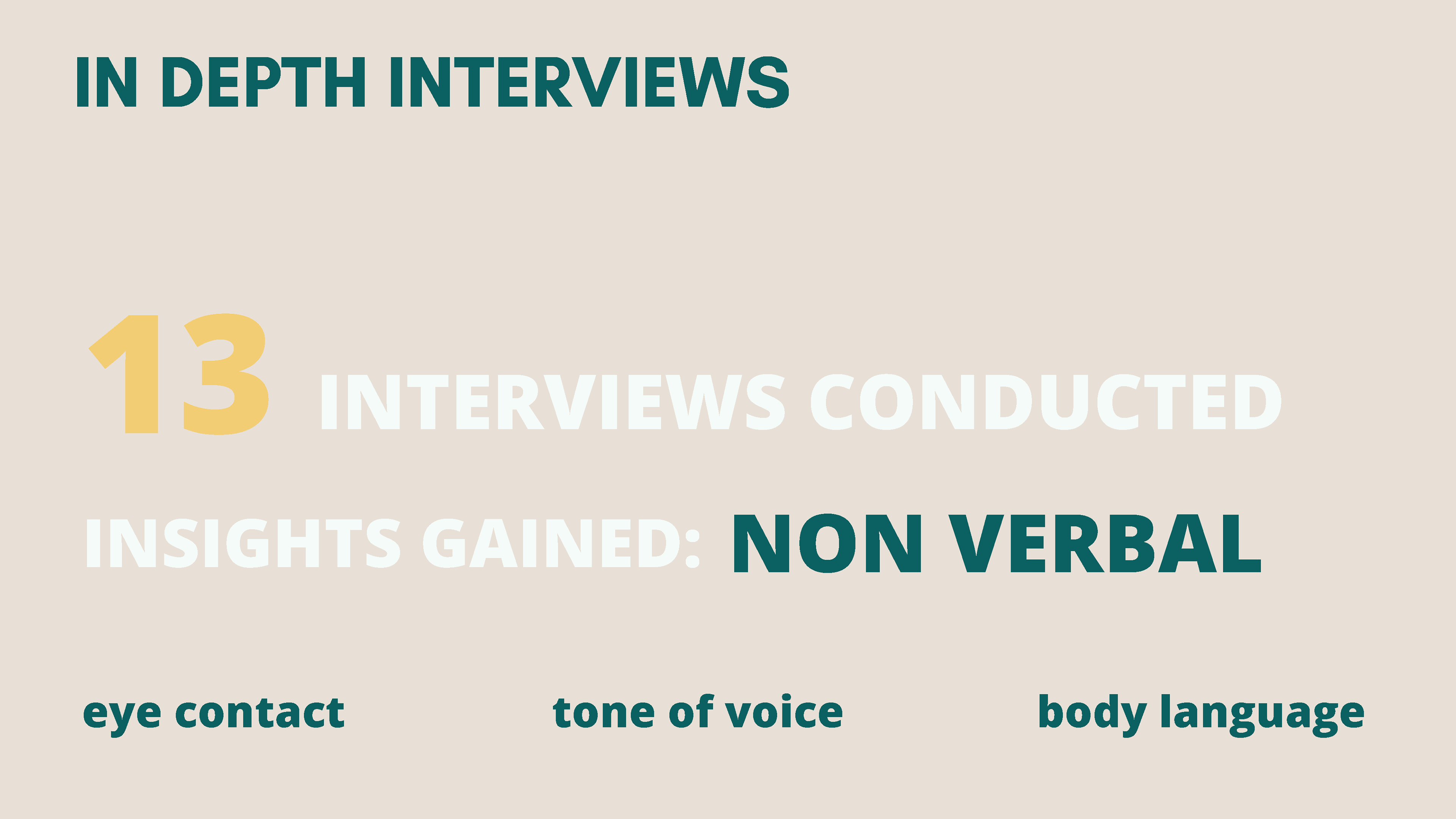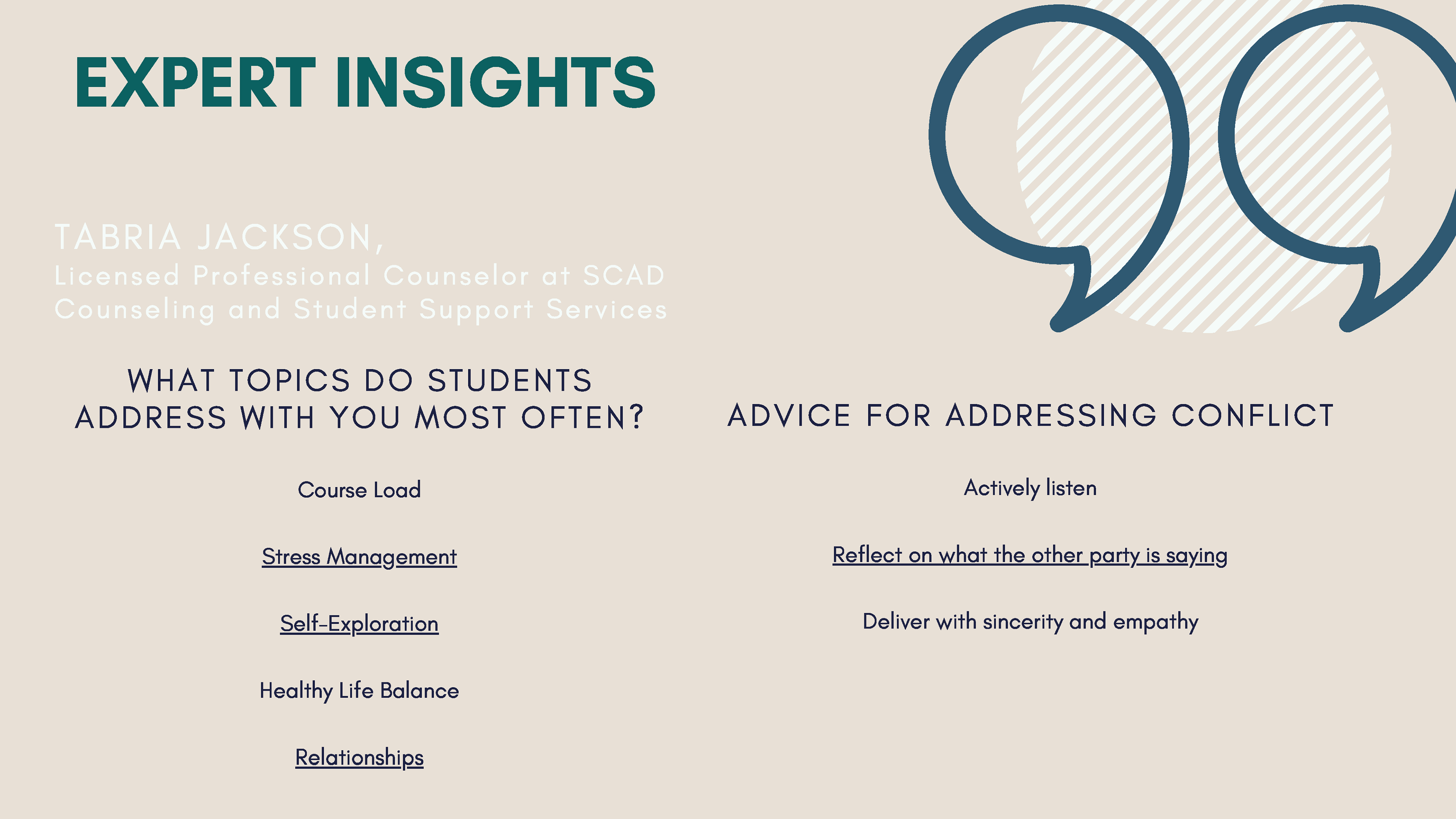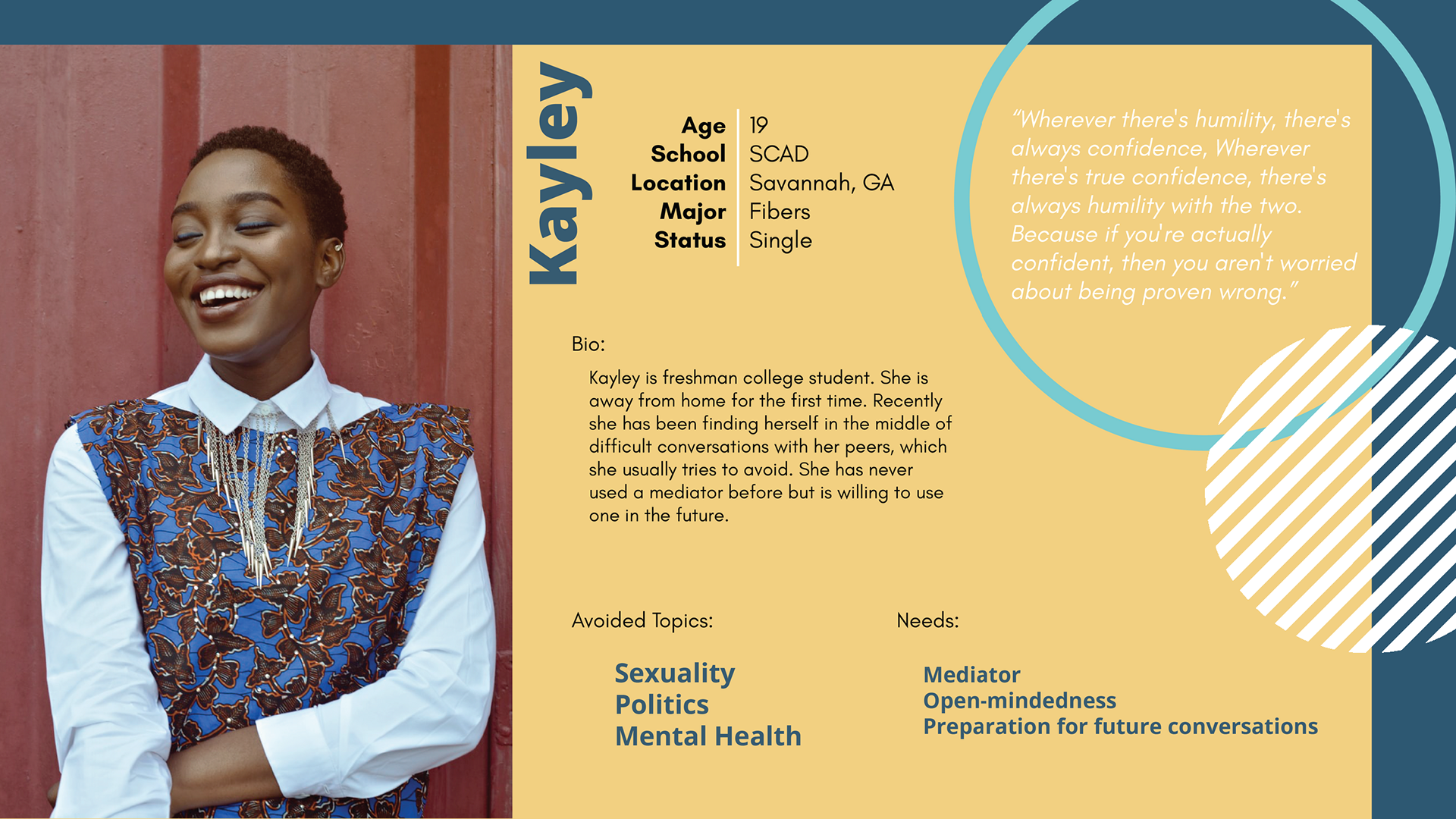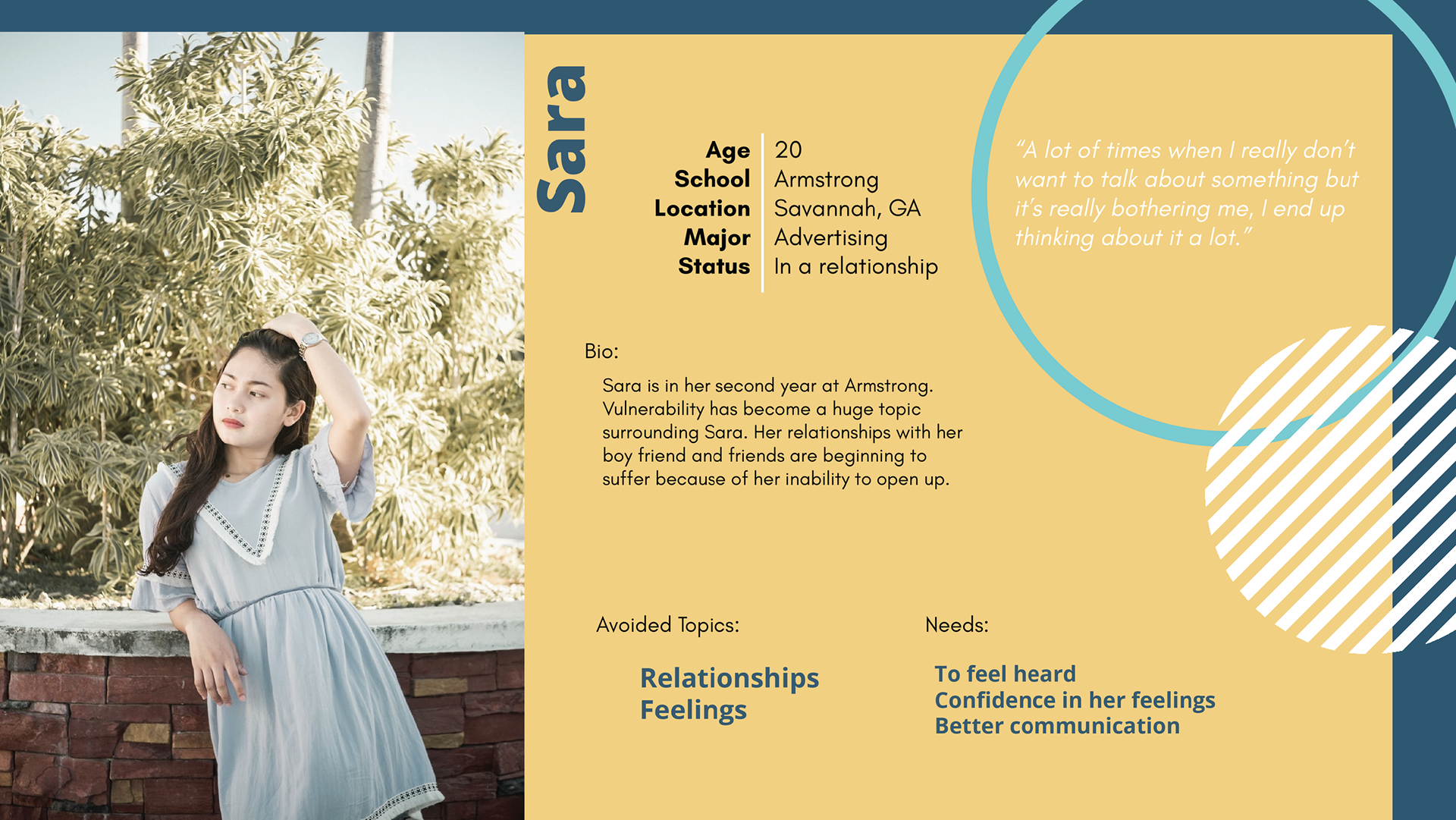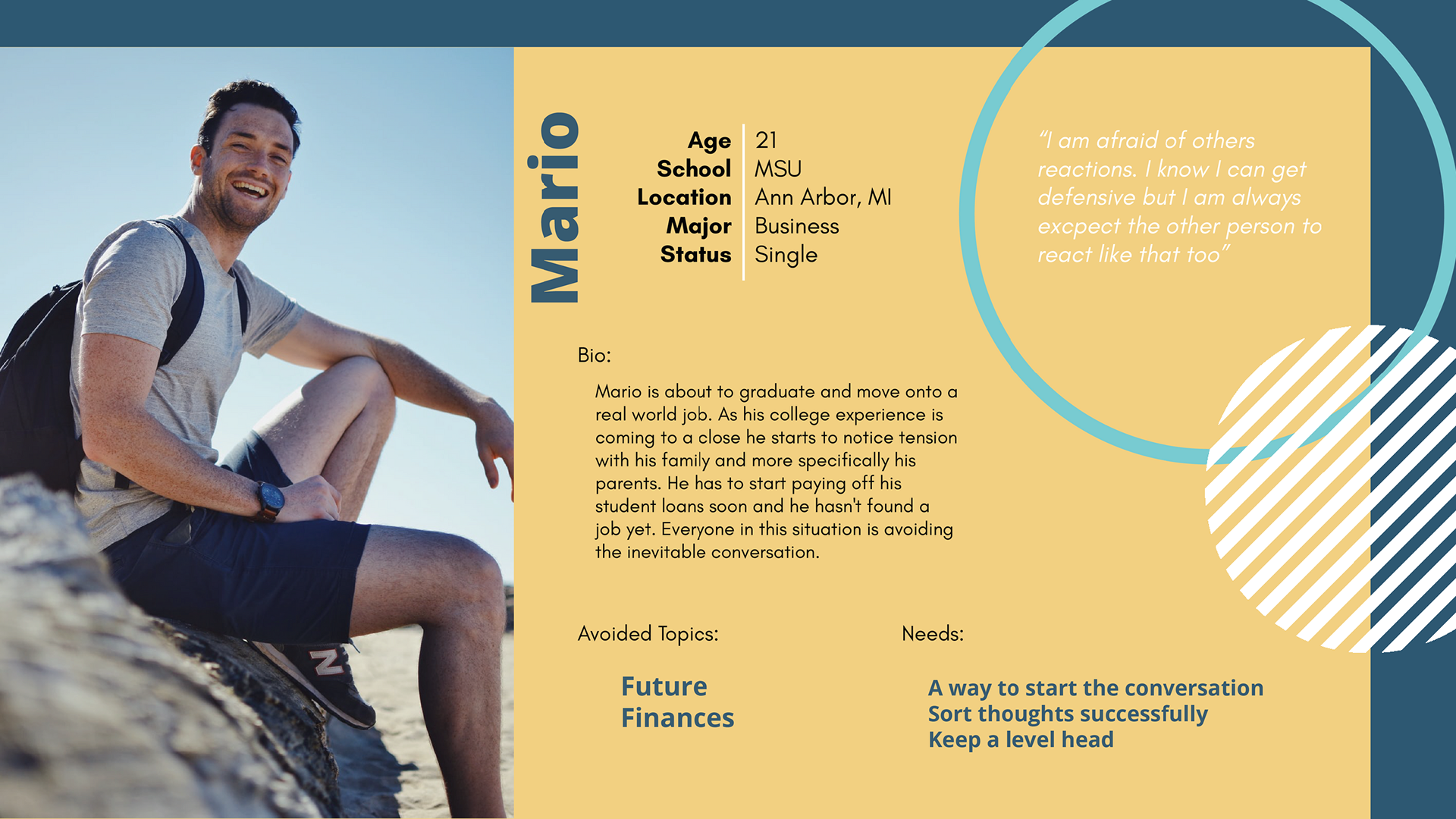 Design Questions & Concept Ideation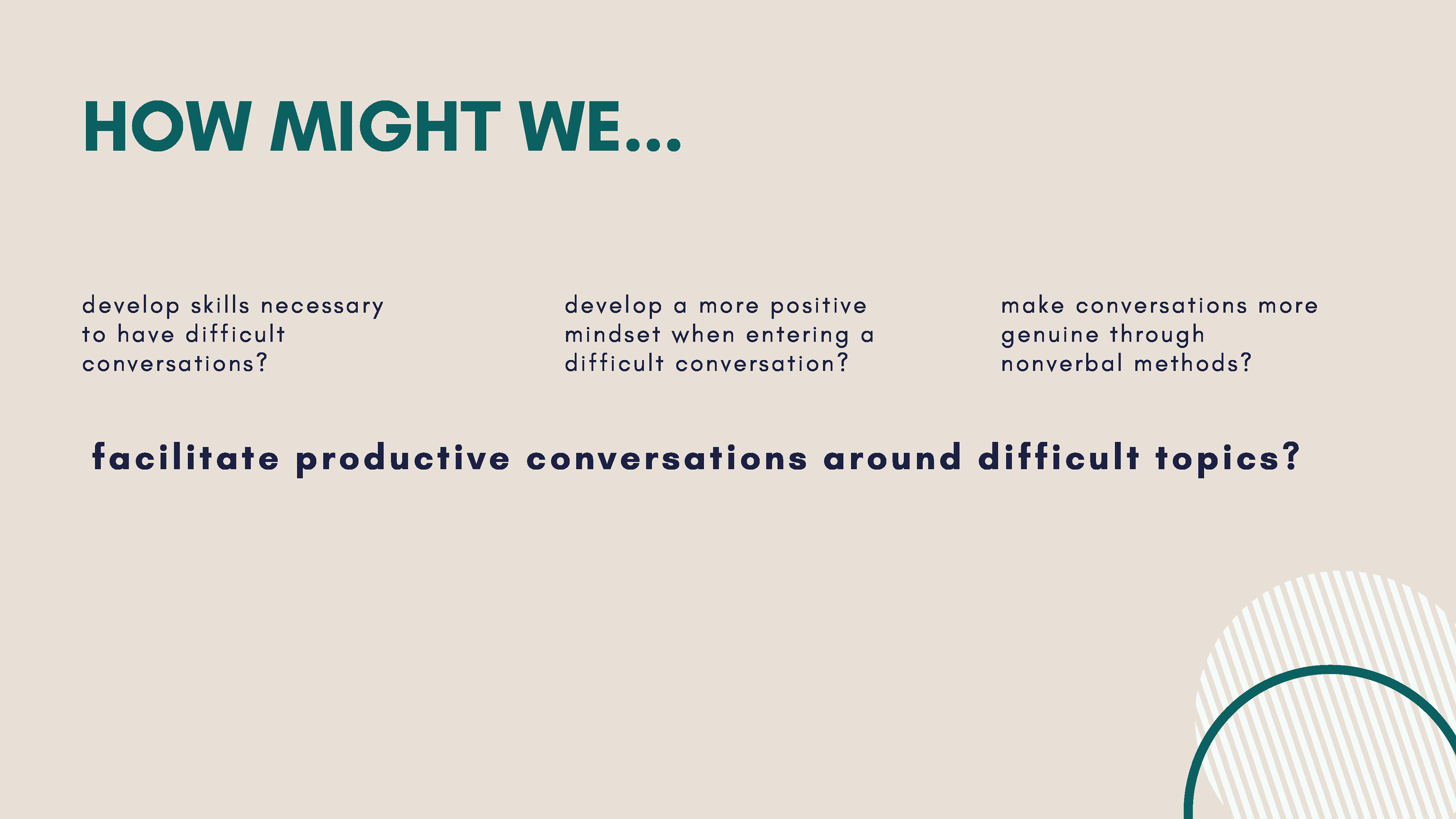 We realized that the most difficult thing is not the conversations themselves but, being in an open mindset and being ready to listen to others. 
We wanted to create a physical product to put emphasis on the vulnerability and face-to-face action, that helps these conversations thrive. 
We explored all concepts within the digital and physical range. In the end,  we came up with 5 general concepts: 
Conversation Starter Game 
Conversation Service Program 
Difficult Conversations 101 - starter kit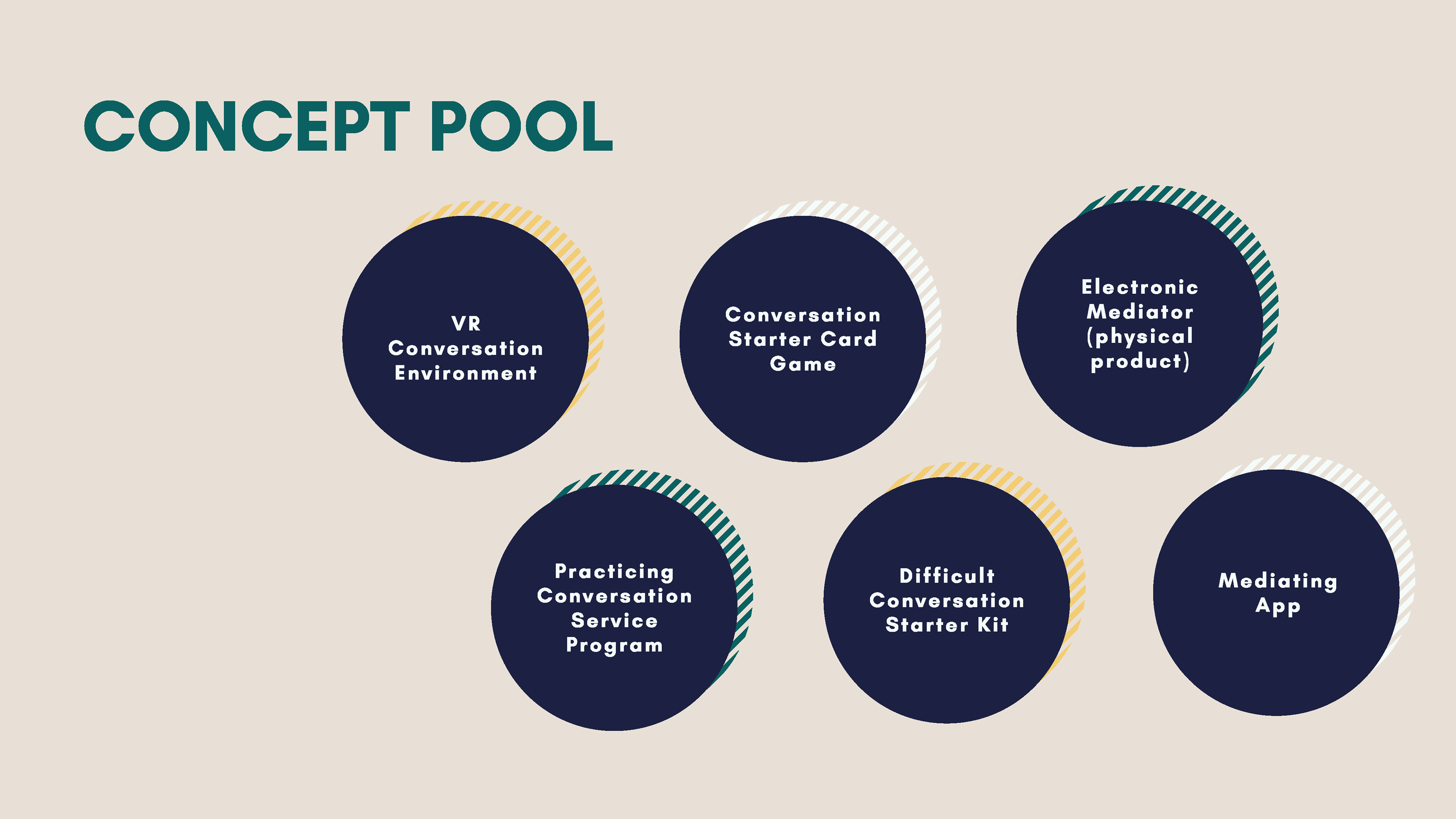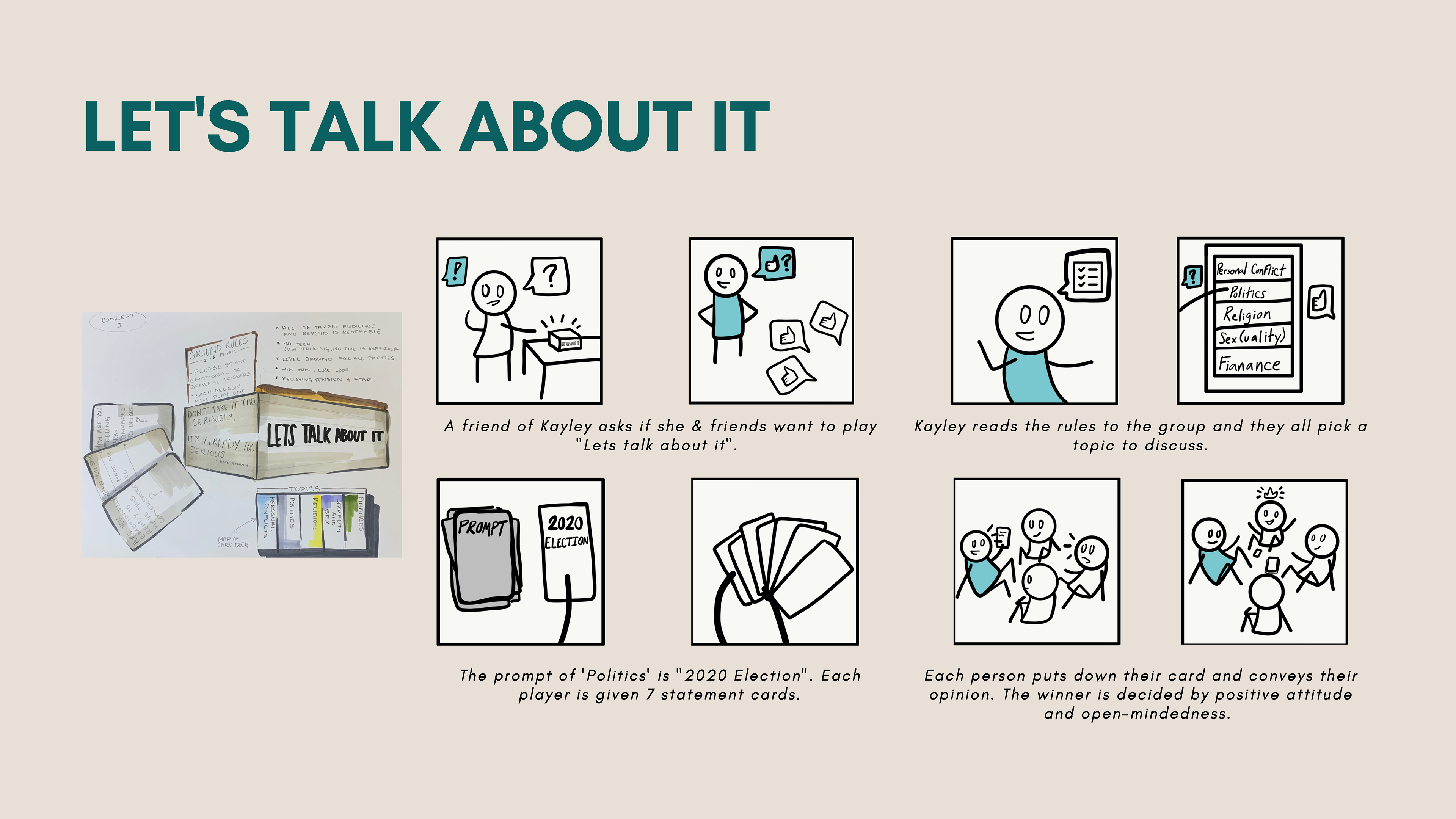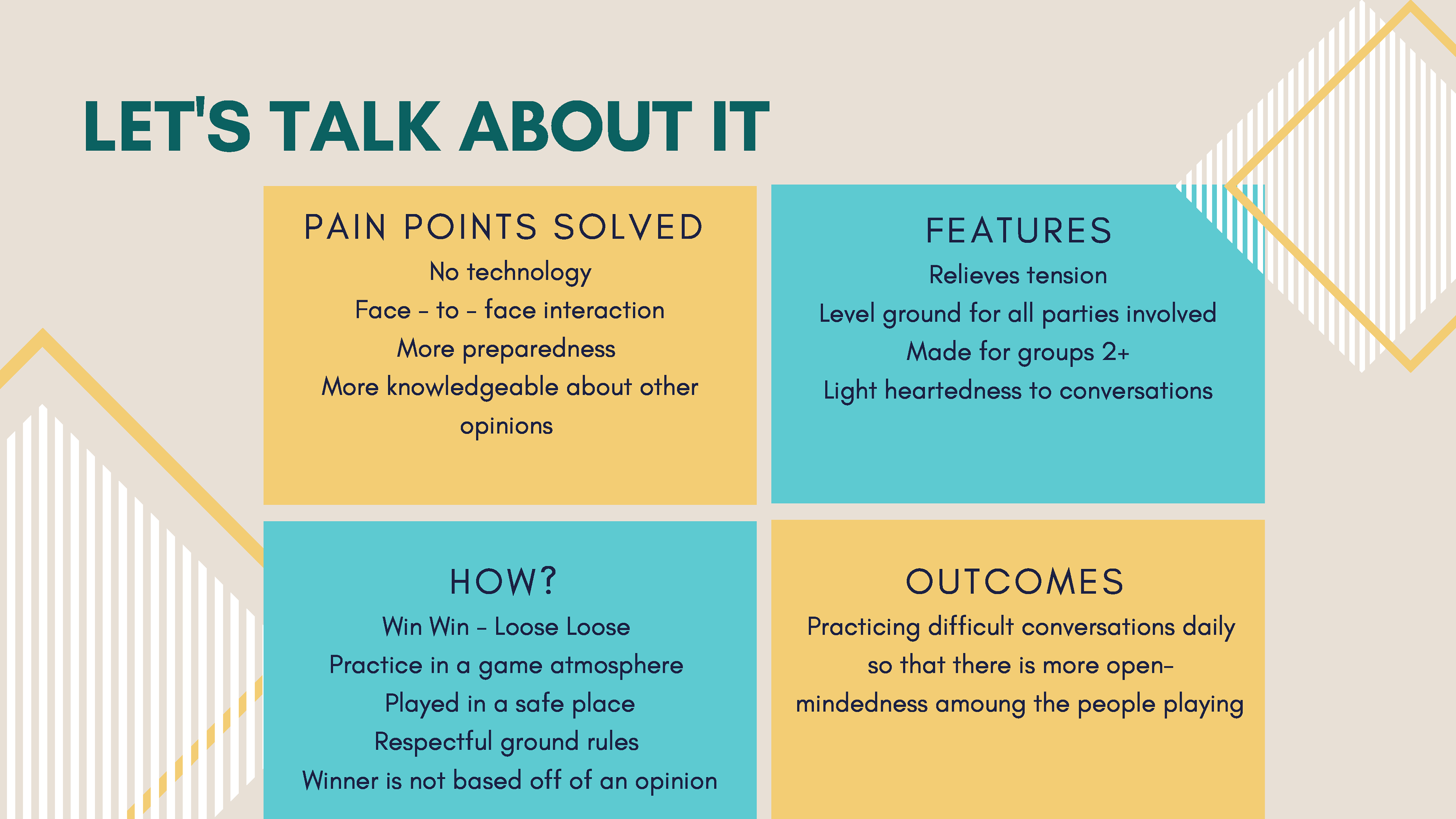 User Testing:
We did 3 rounds of Quasi-Empirical testing with groups of different relations - Strangers, Peers, and Friends. We let each group choose between which deck they wanted to play from-  'Personal Conflicts' and 'Politics'. One group chose 'Politics', while the others, both chose 'Personal Conflicts'.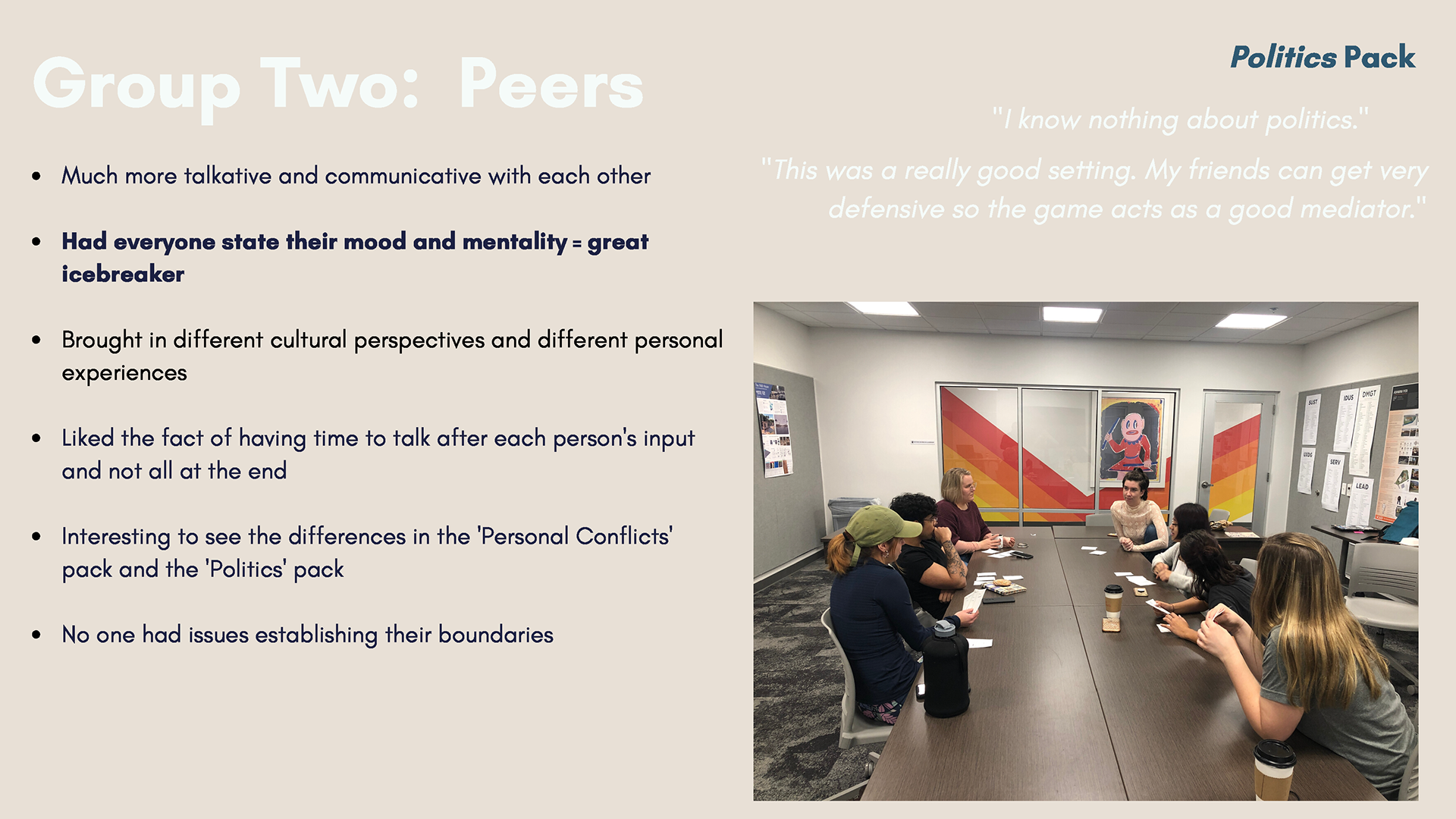 Final Design & Packaging:
After all rounds of testing and co-designing, we came up with the final looks for our packaging and branding.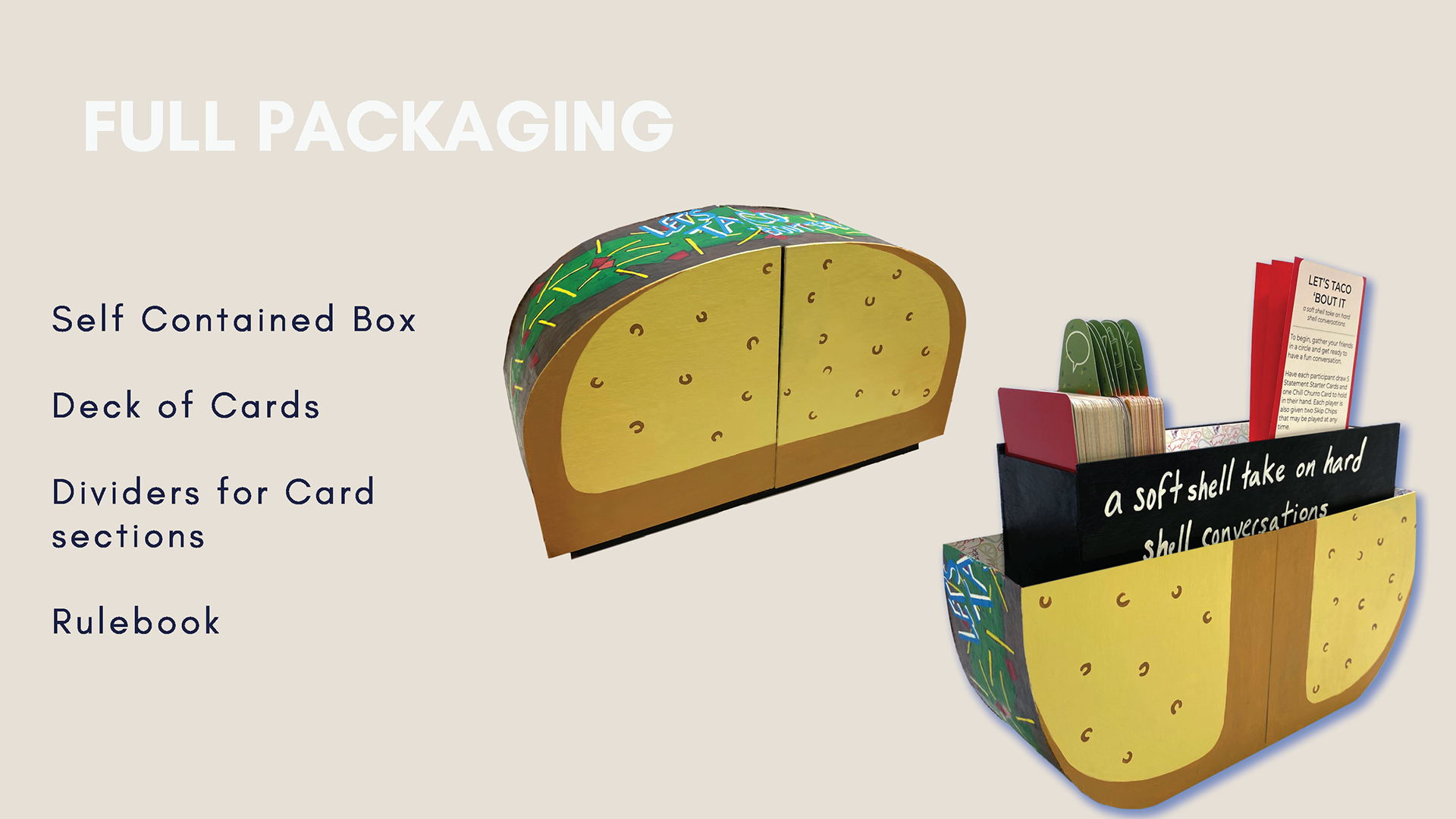 Given to the player as an idea, or prompt to start off their opinion in an open and neutral way. We wanted to make sure that even if opinions differ, everyone still needs to be respectful.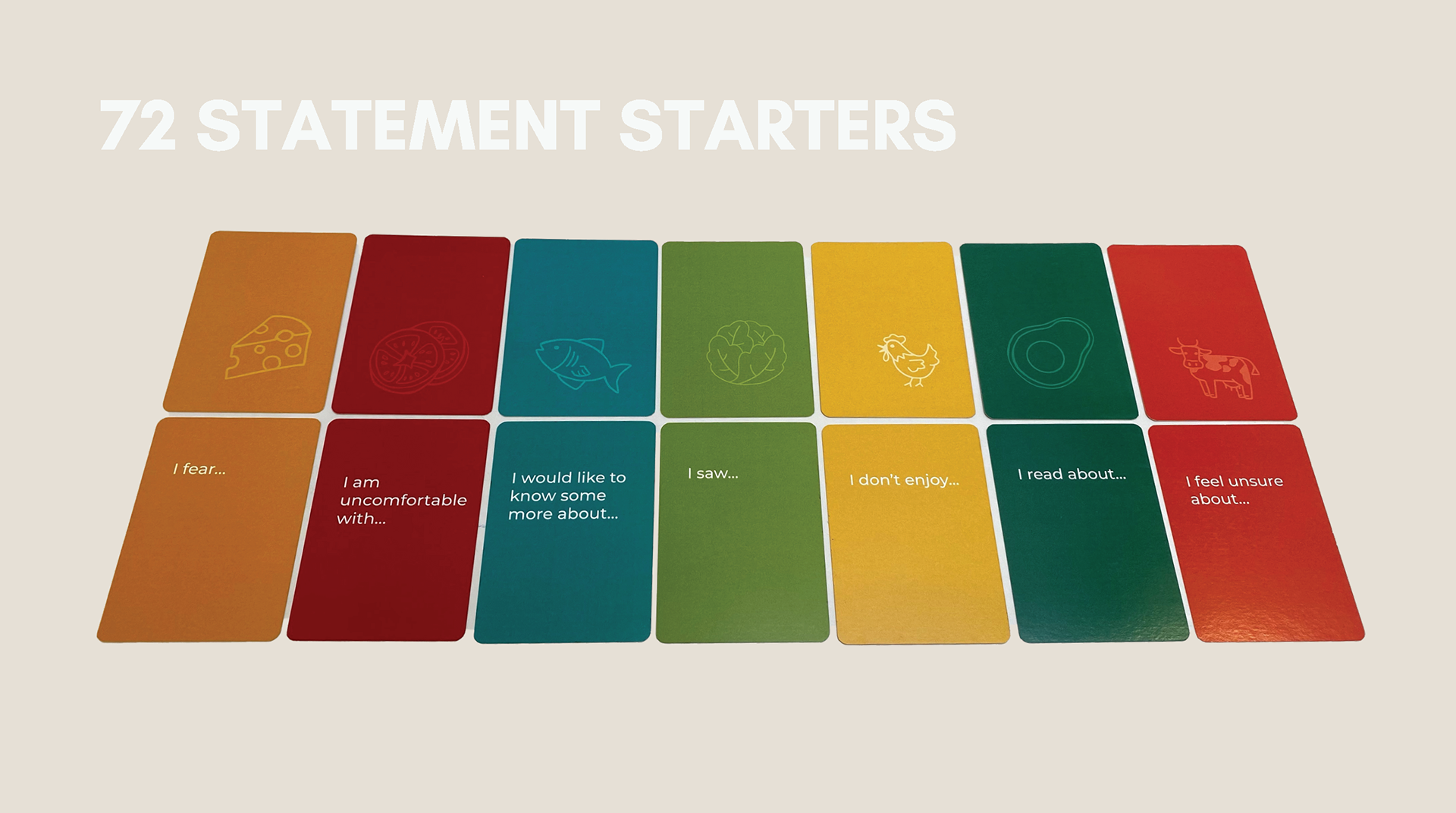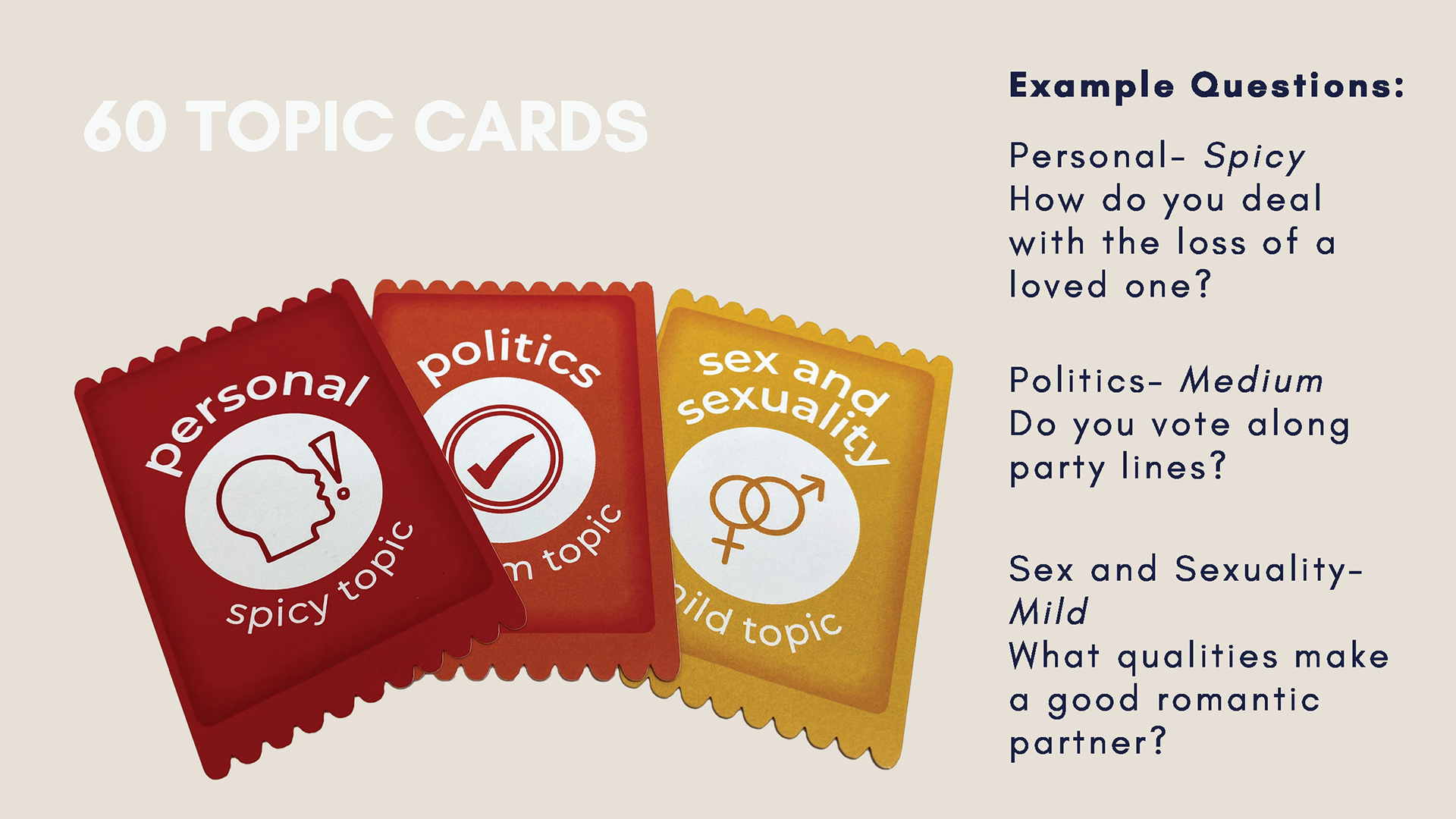 We found this out through research and game play that there needed to be a neutral way to ignite conversation. 
The different colours represent different levels of intensity. See the examples on the side for examples.
Chill churros - for when you need the game to chill out. Use as a pause card and answer the silly and laughable prompts.
These are accompanied by 2 skip tokens. To be used on truly uncomfortable questions or questions you don't want to answer.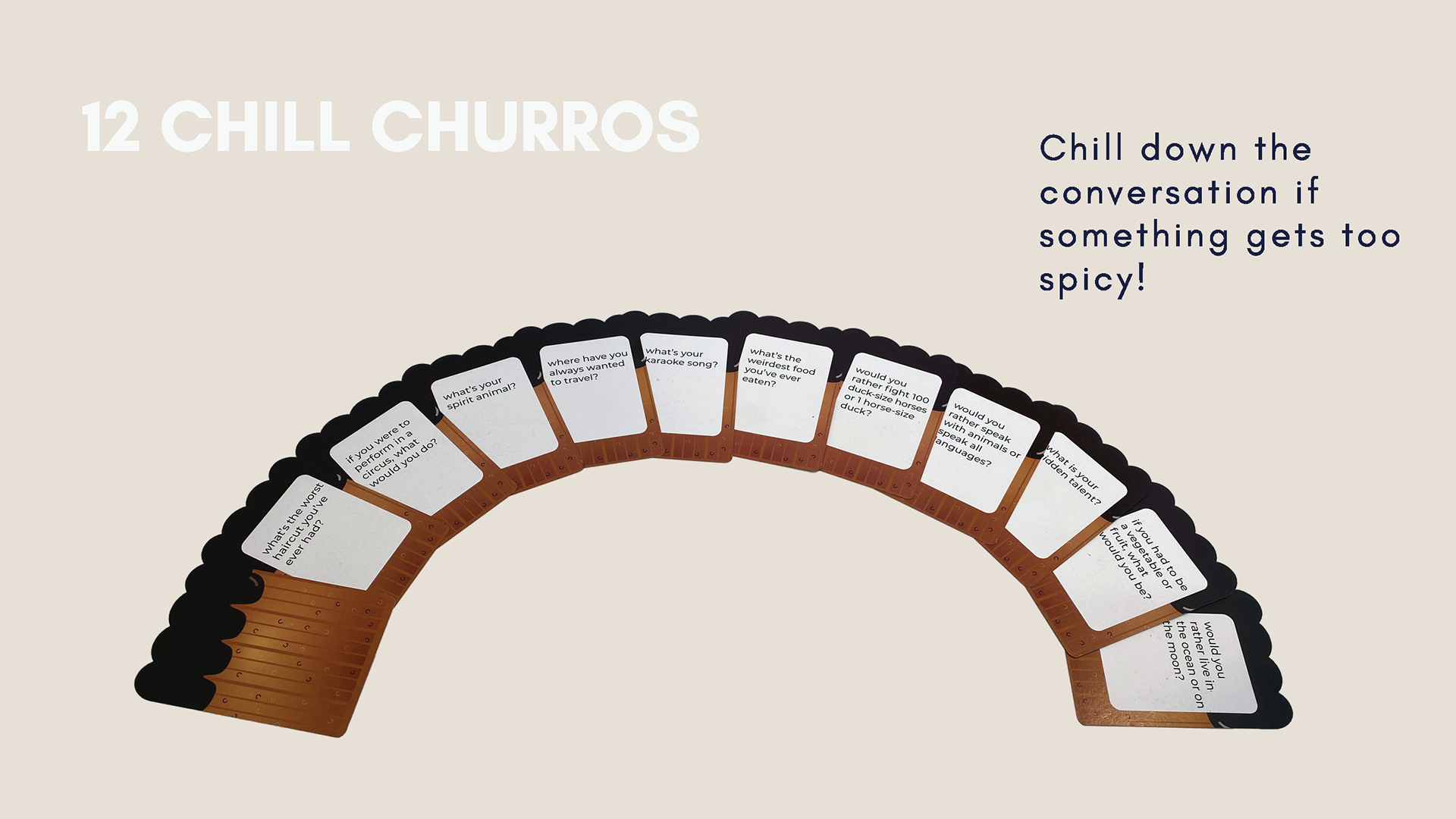 Posters & Executive Summary