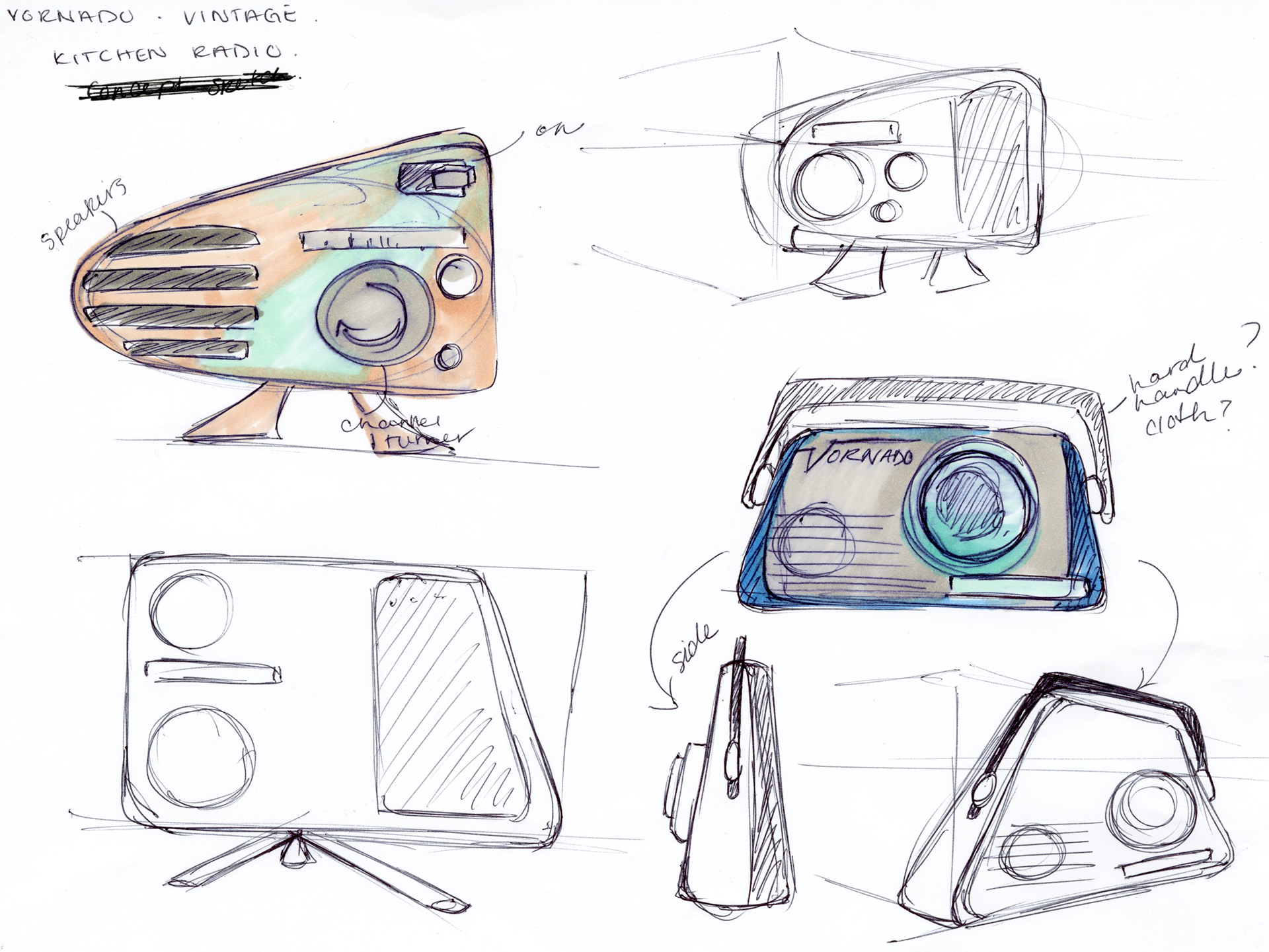 Project Brief:
Pick a brand and design a kitchen or tabletop appliance and design based on that. 
Brand:
Vornado - Vintage Collection (Fans and Space heaters) 
Ideation:
Kitchen appliances - Radio, Microwave-Oven and Electric Tea Kettle.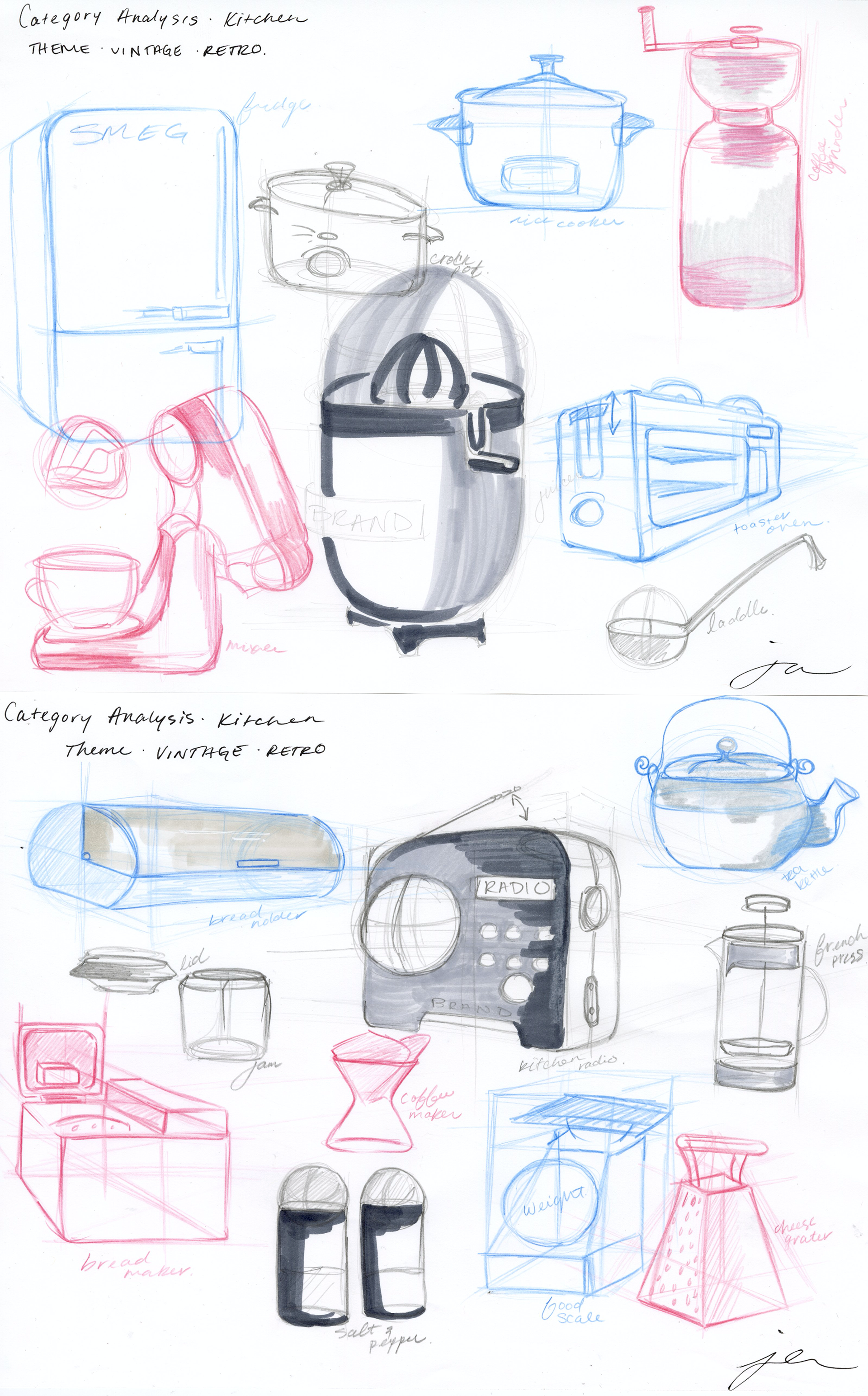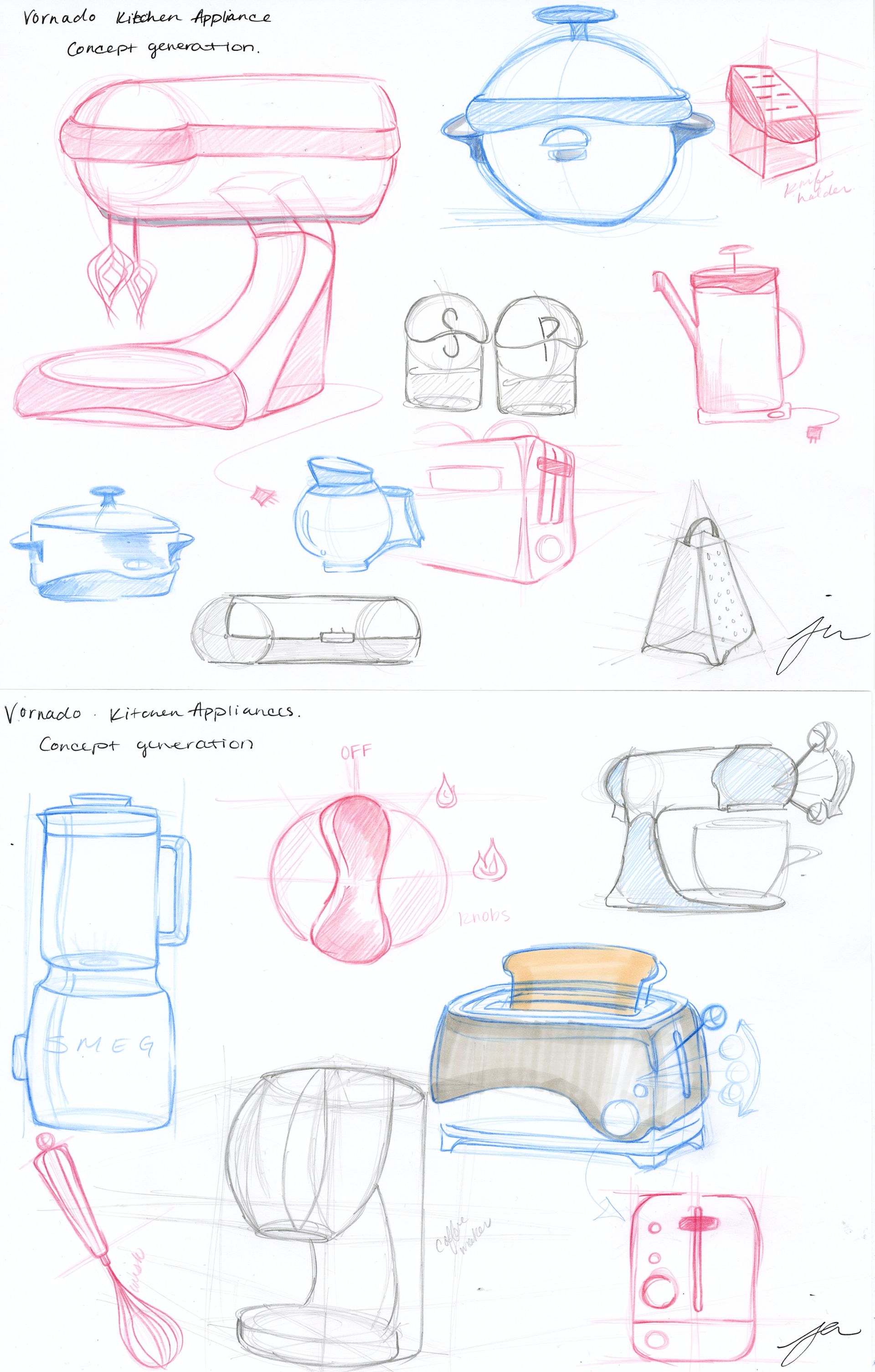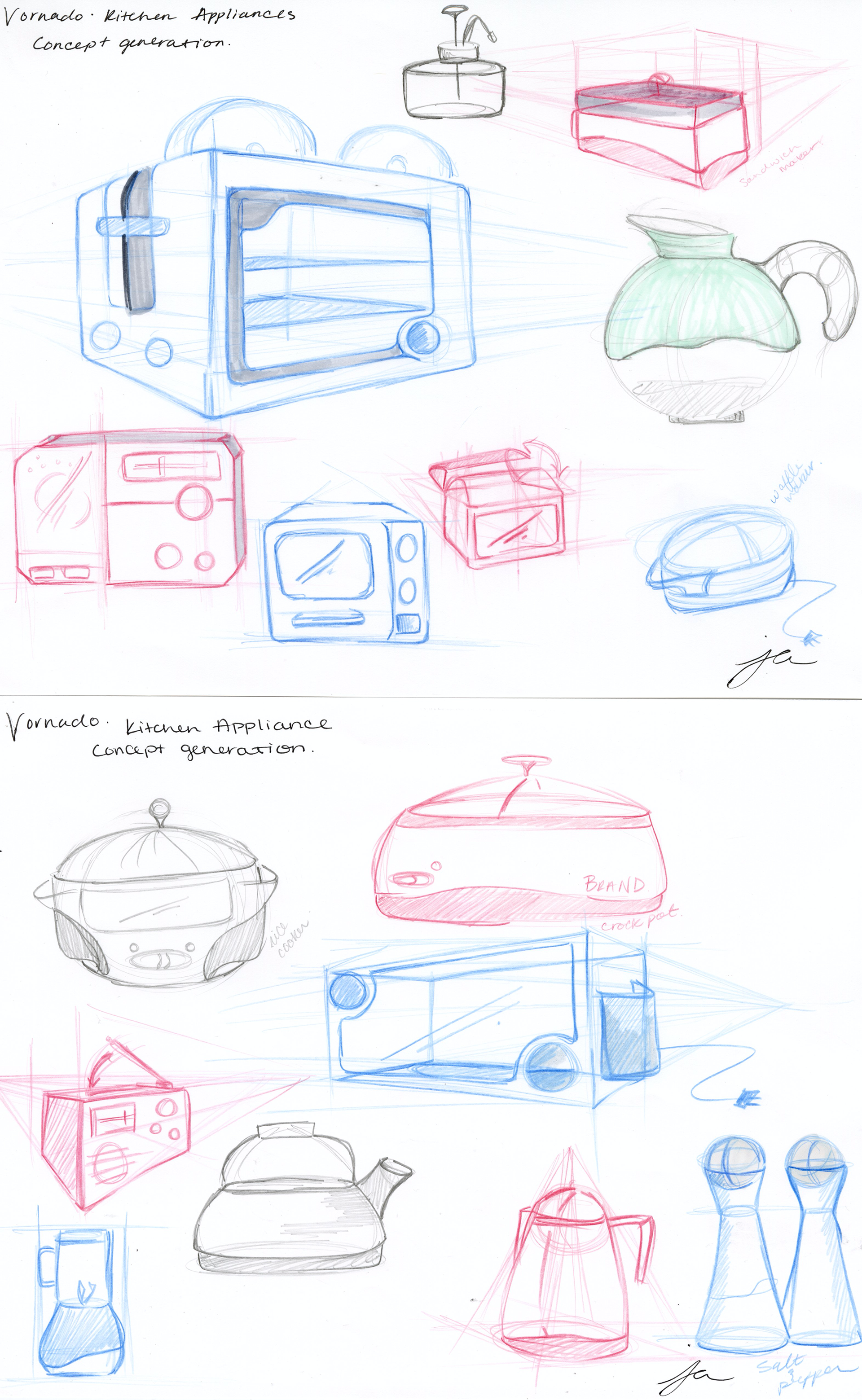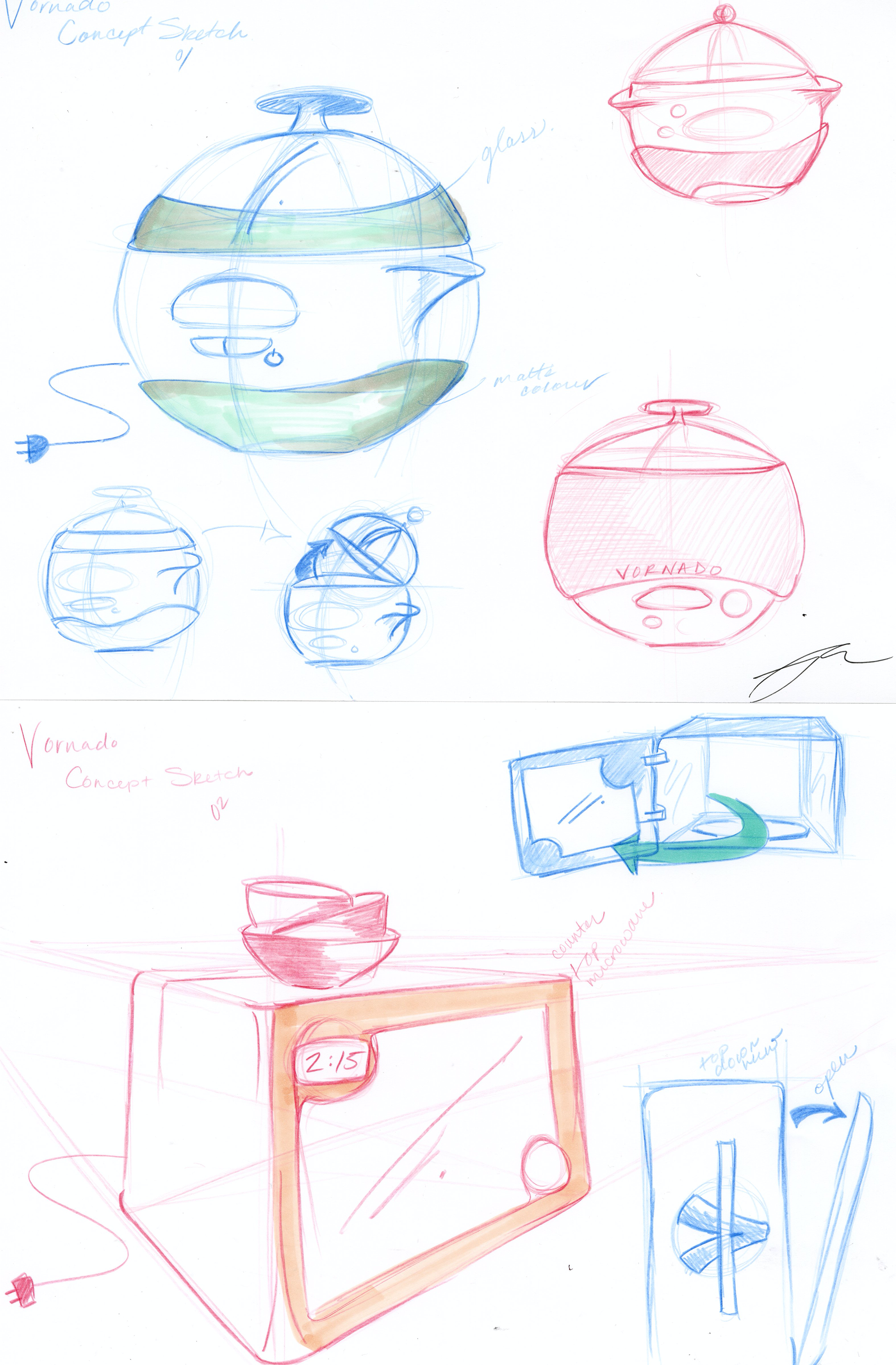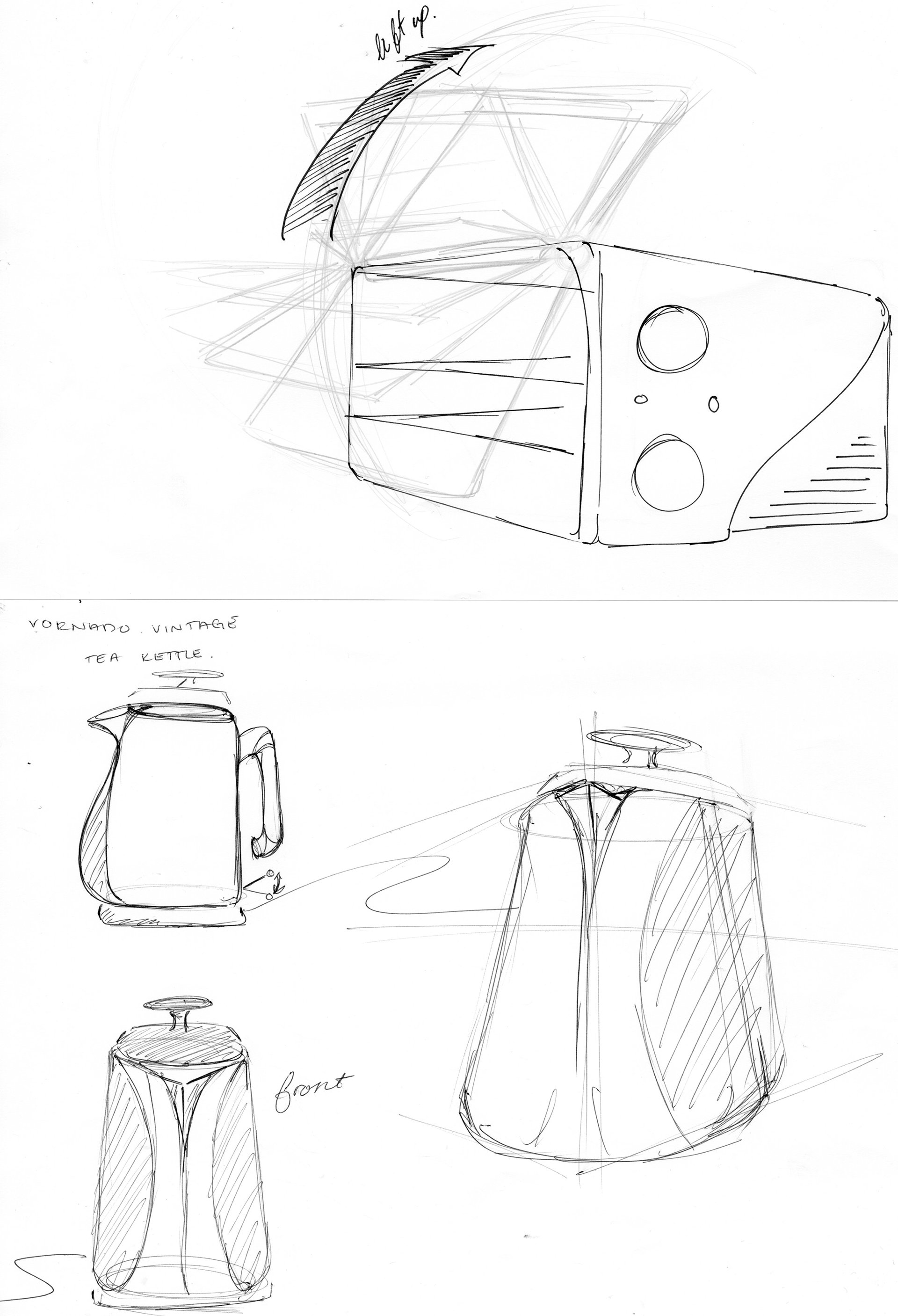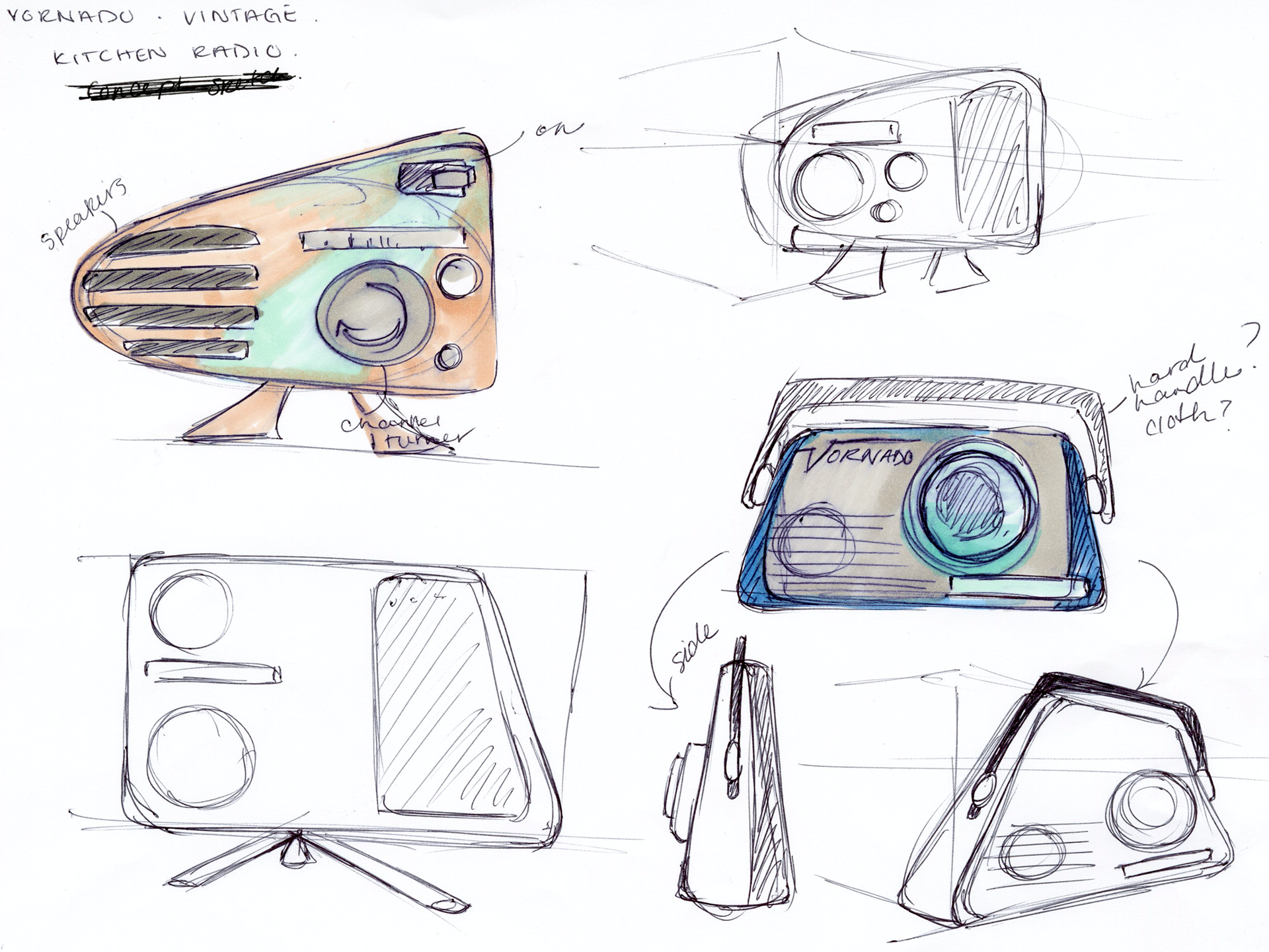 Exploring with the soft curves and more round shapes so that it emulates the vintage era. 
Worked with markers to create curves and dimension.