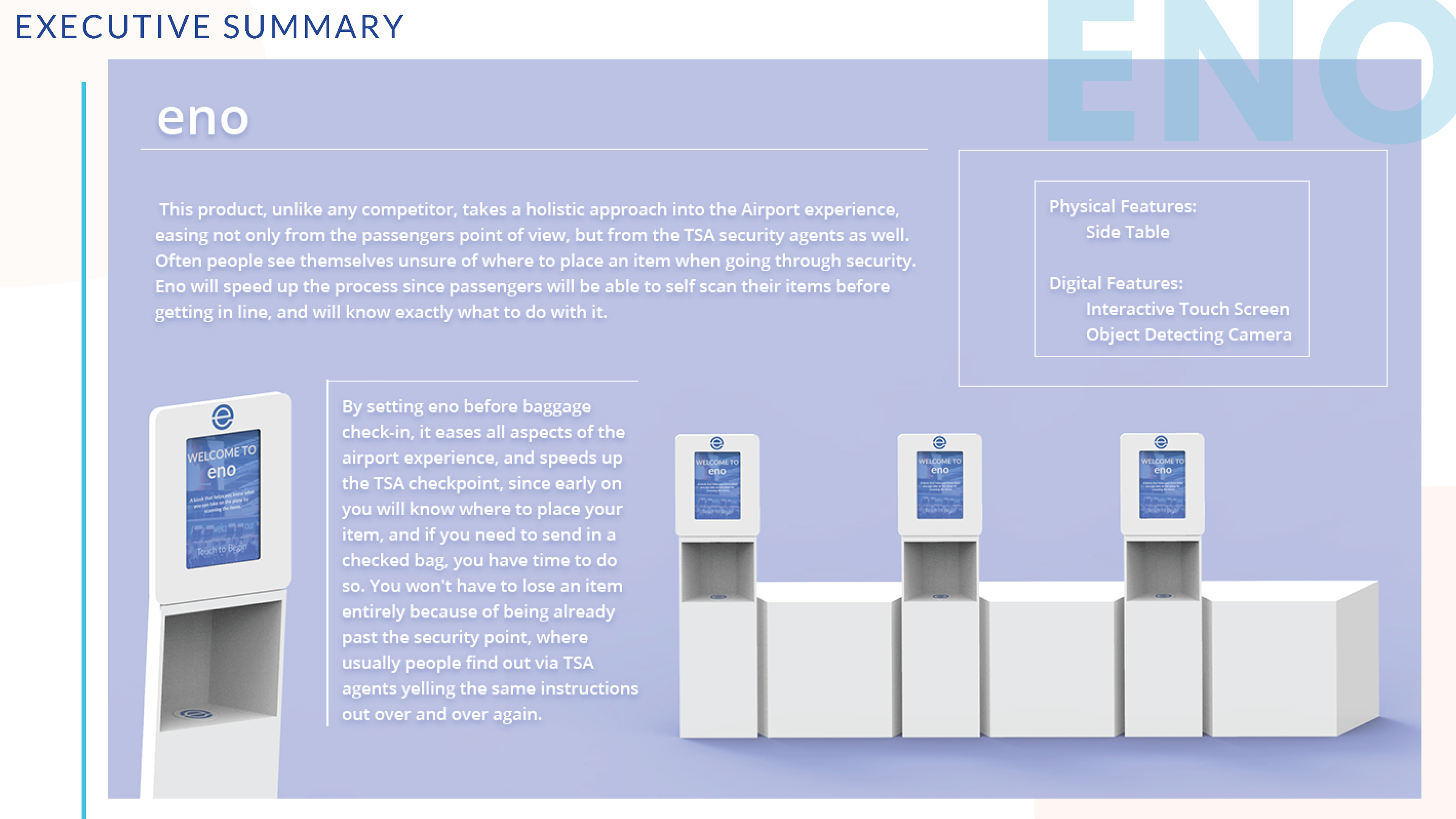 Use the prompt of 'motion' and design using Arduino Uno to create a working prototype.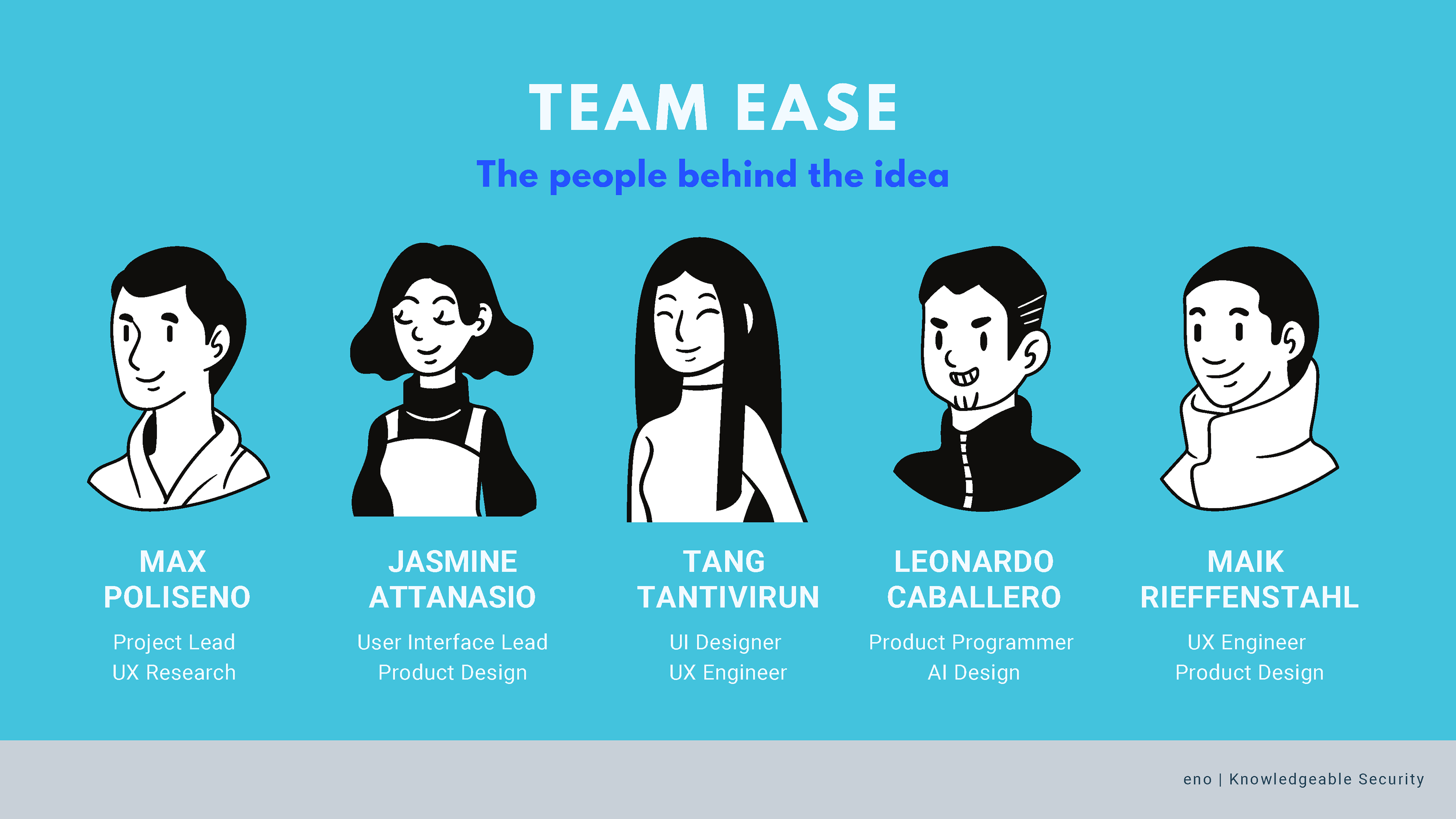 Interface & Arduino Coding
Product Design & Ideation
Our Research:
Based on primary and secondary research, we looked into the pain points and difficulties when packing for and planning a trip. We decided to focus on air travel as that has the largest opportunity area and is the most common.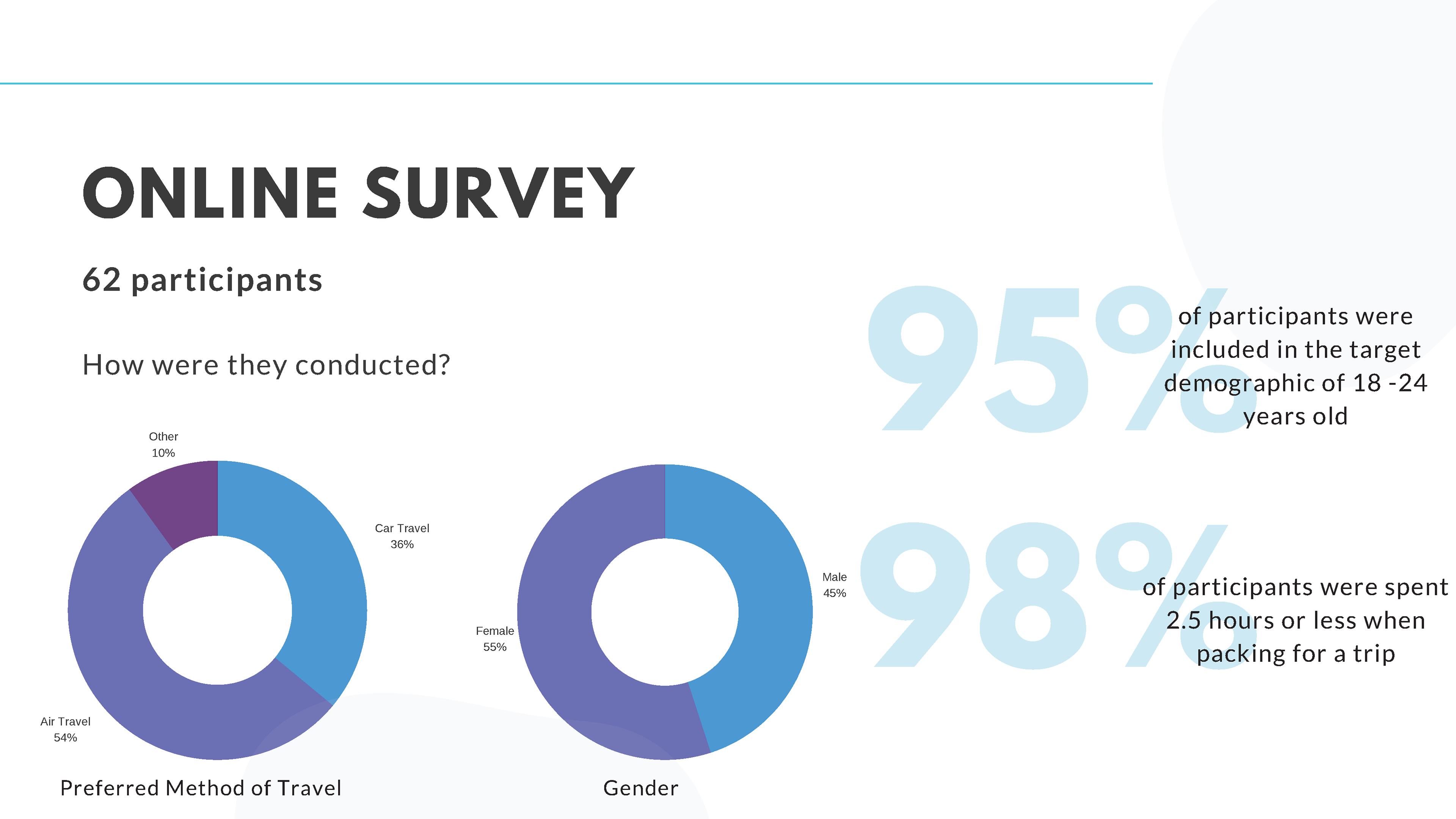 We did a visual probe, which showed the users the path of a typical trip, focusing most on the airport. We asked them to pin which part of the process is typically the most stressful (green = least, yellow = medium, red = most stressful). 
We also conducted 3 focus groups with International fliers, Domestic fliers, and Anxious fliers to help us narrow down who we wanted to focus our designs on. These were our findings.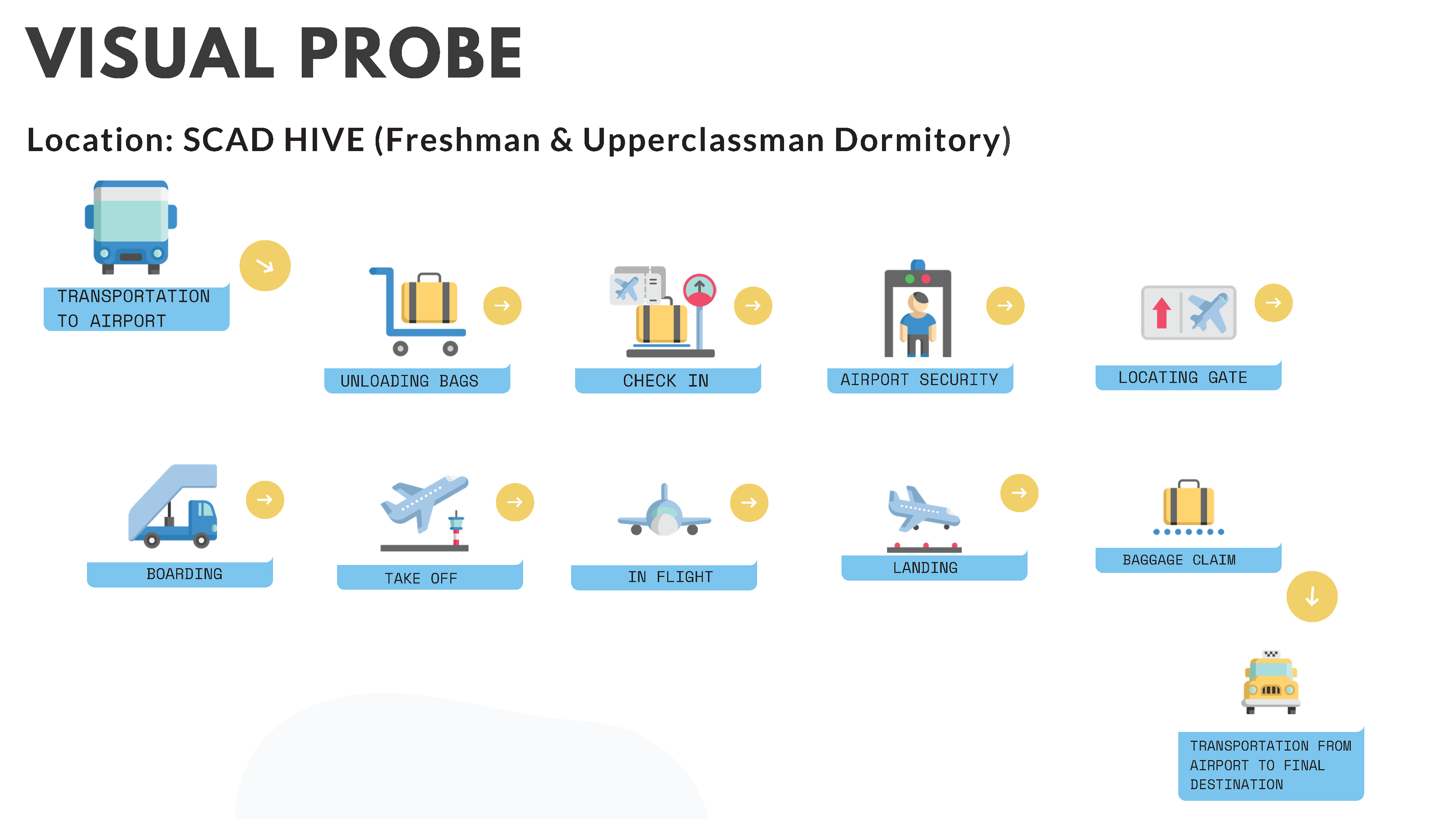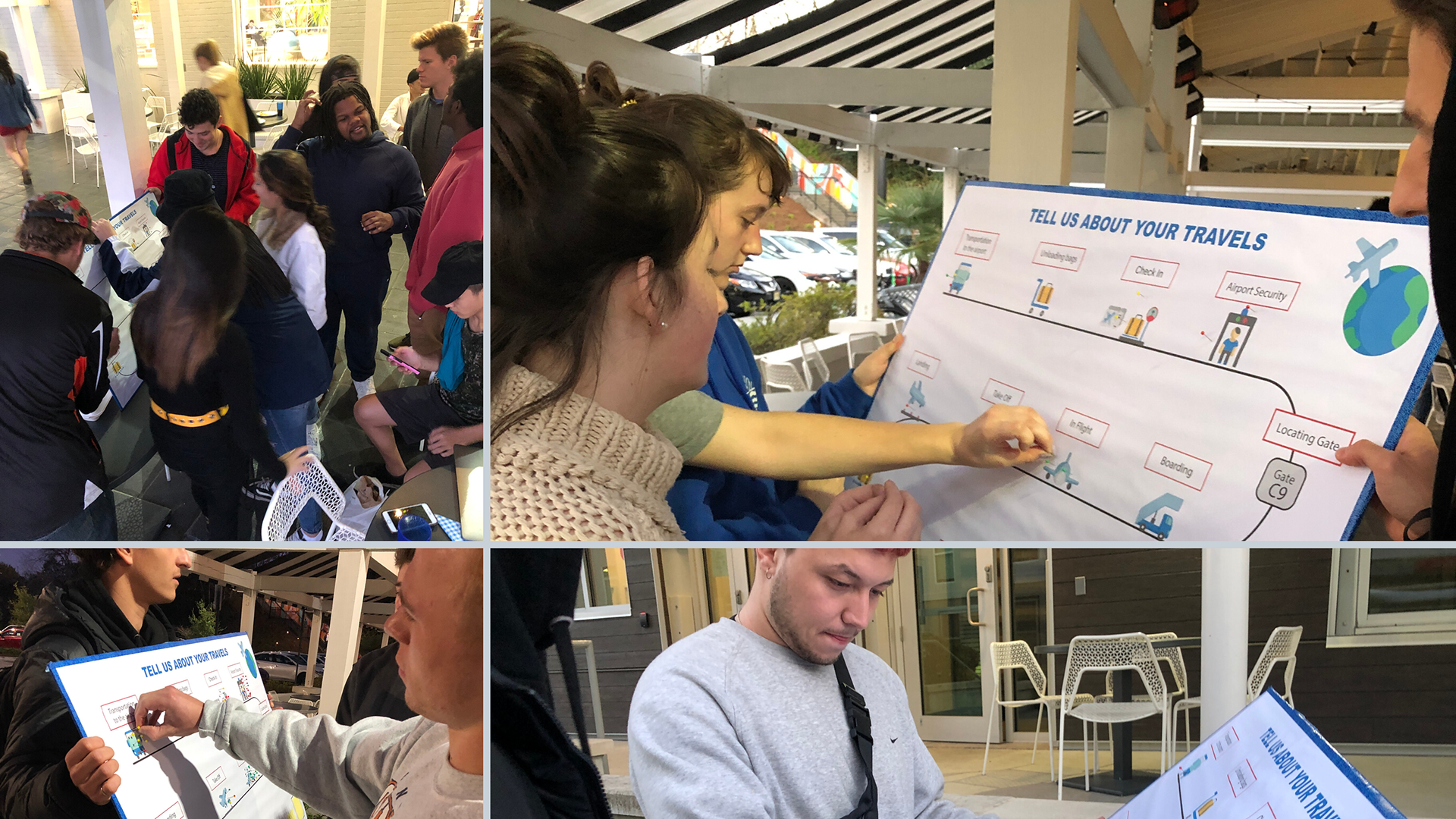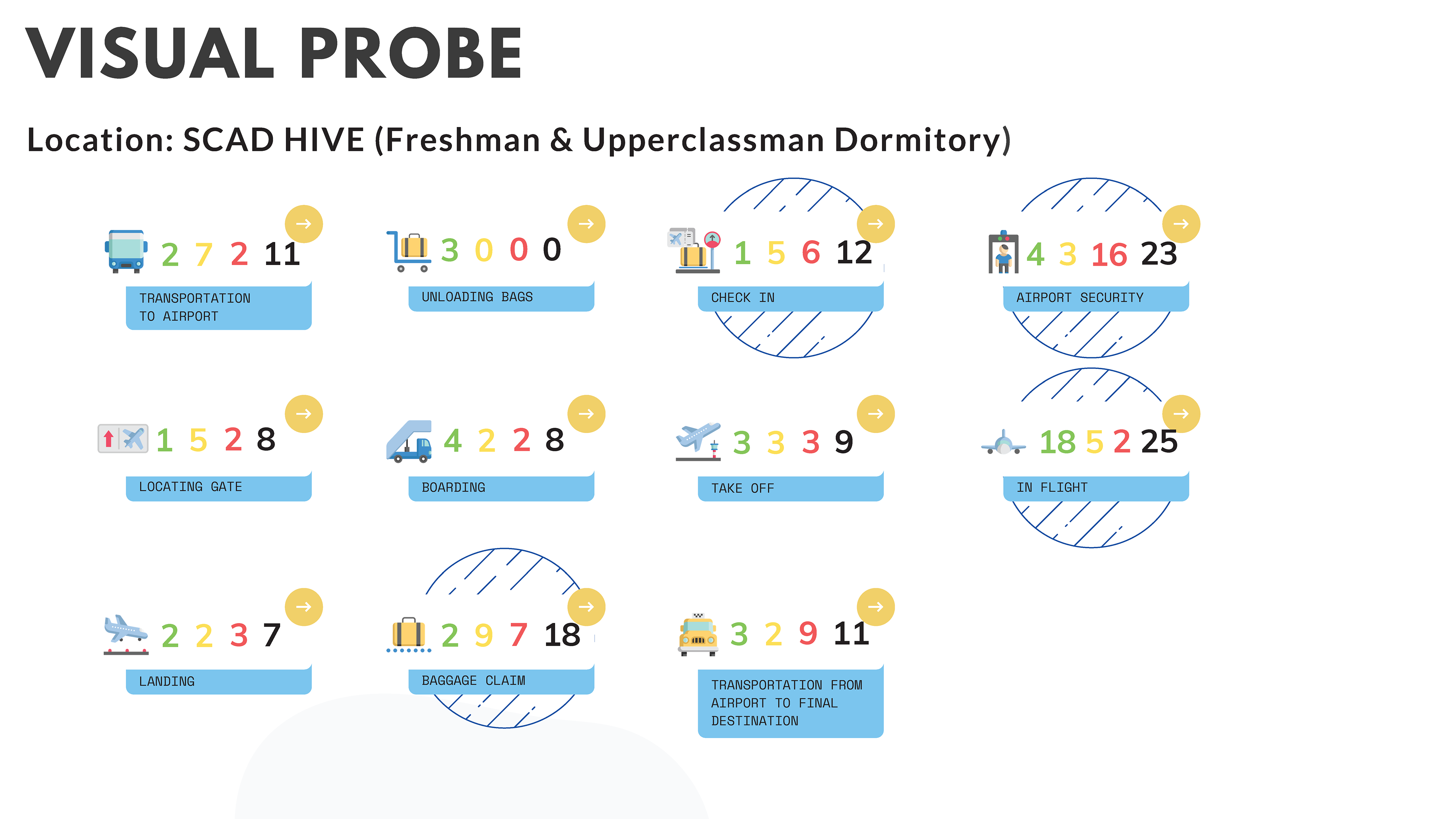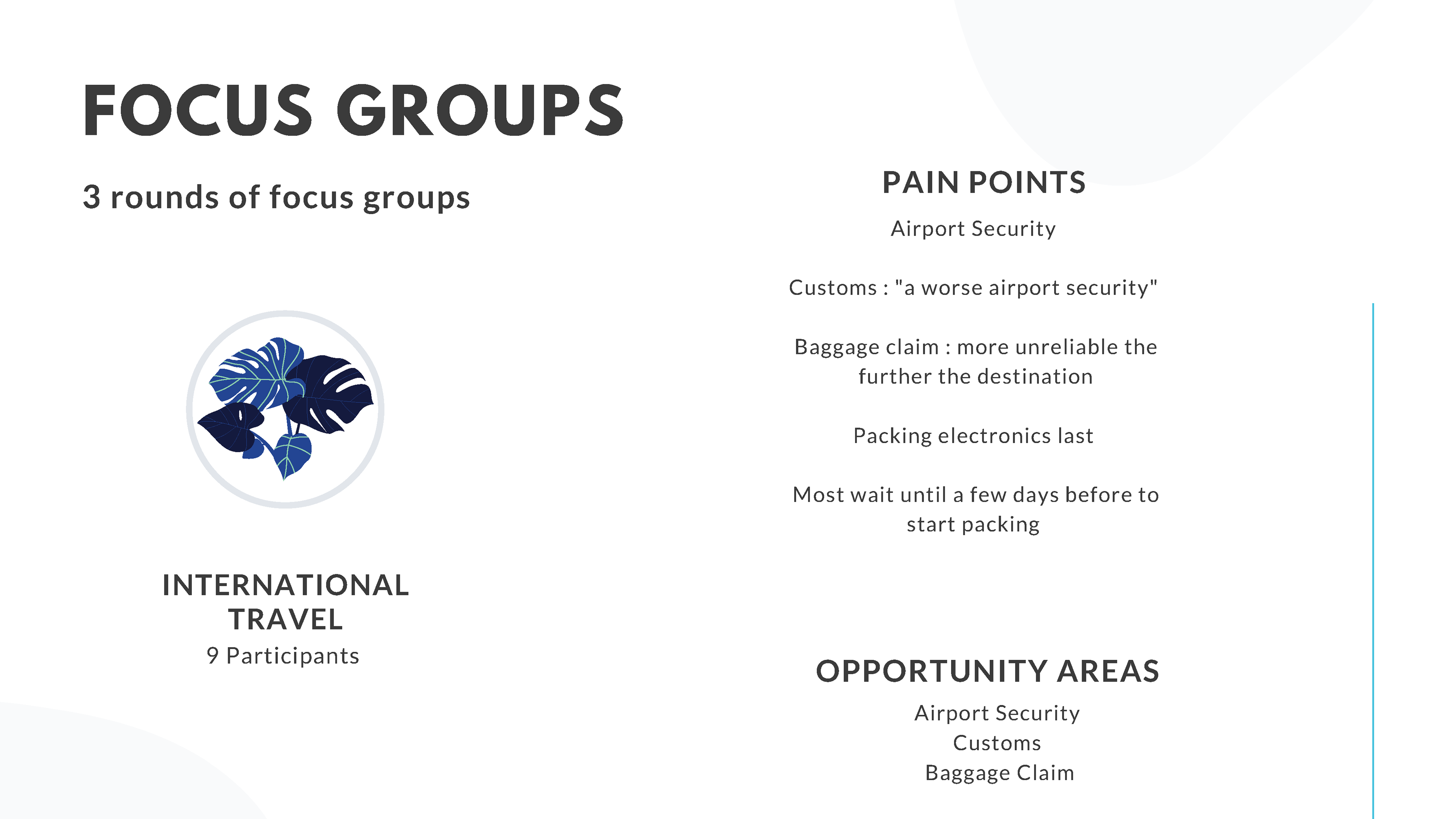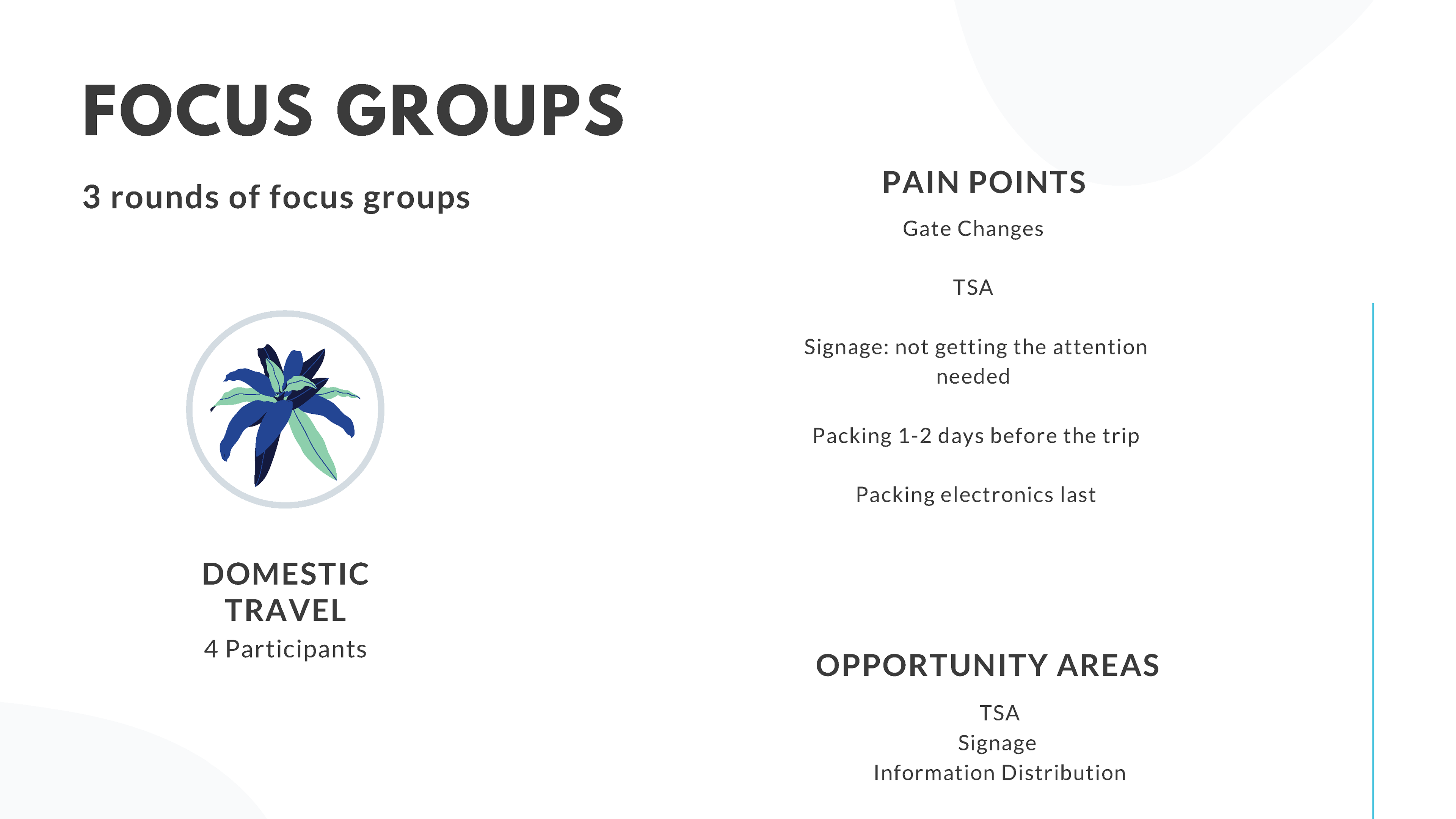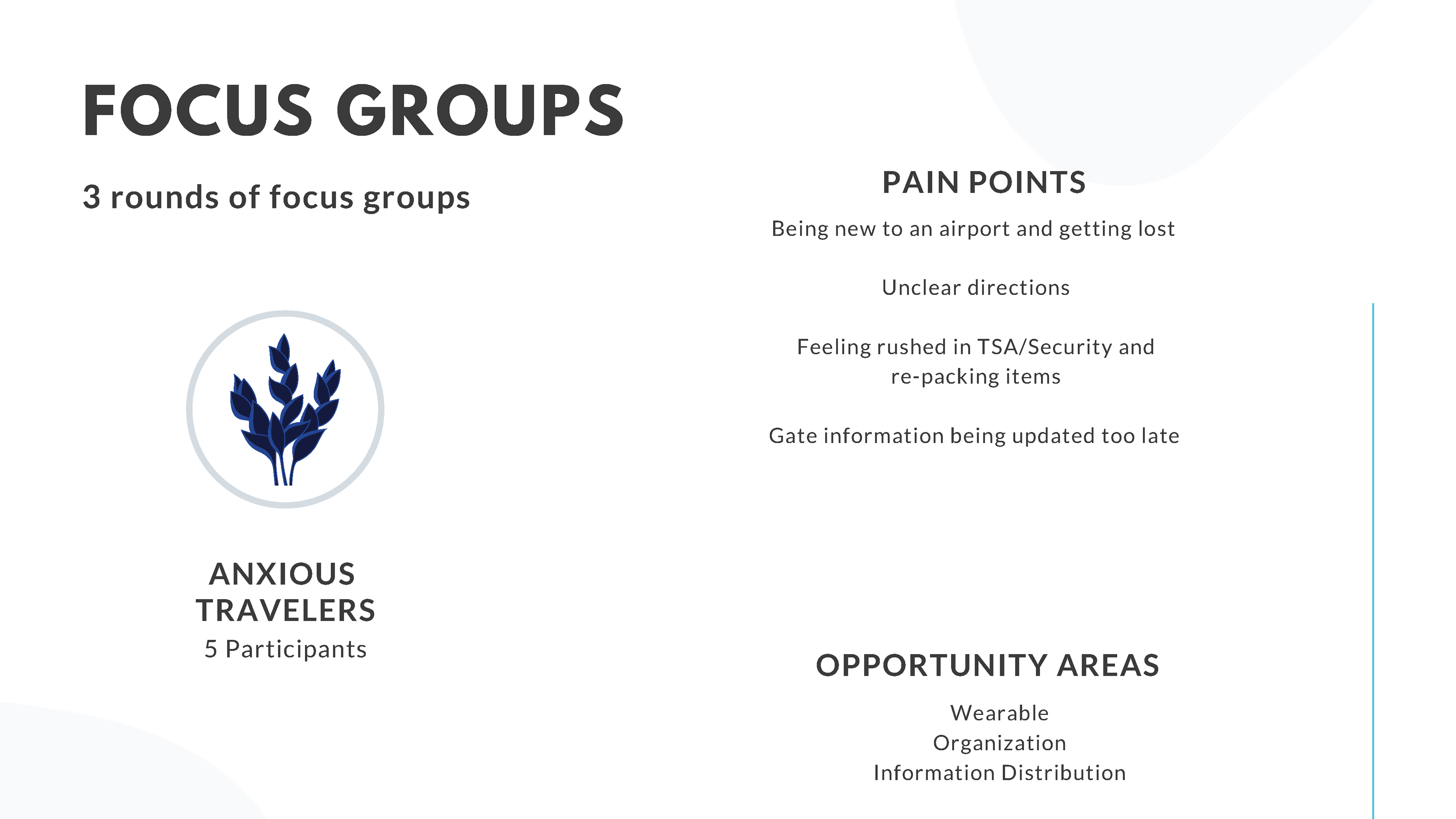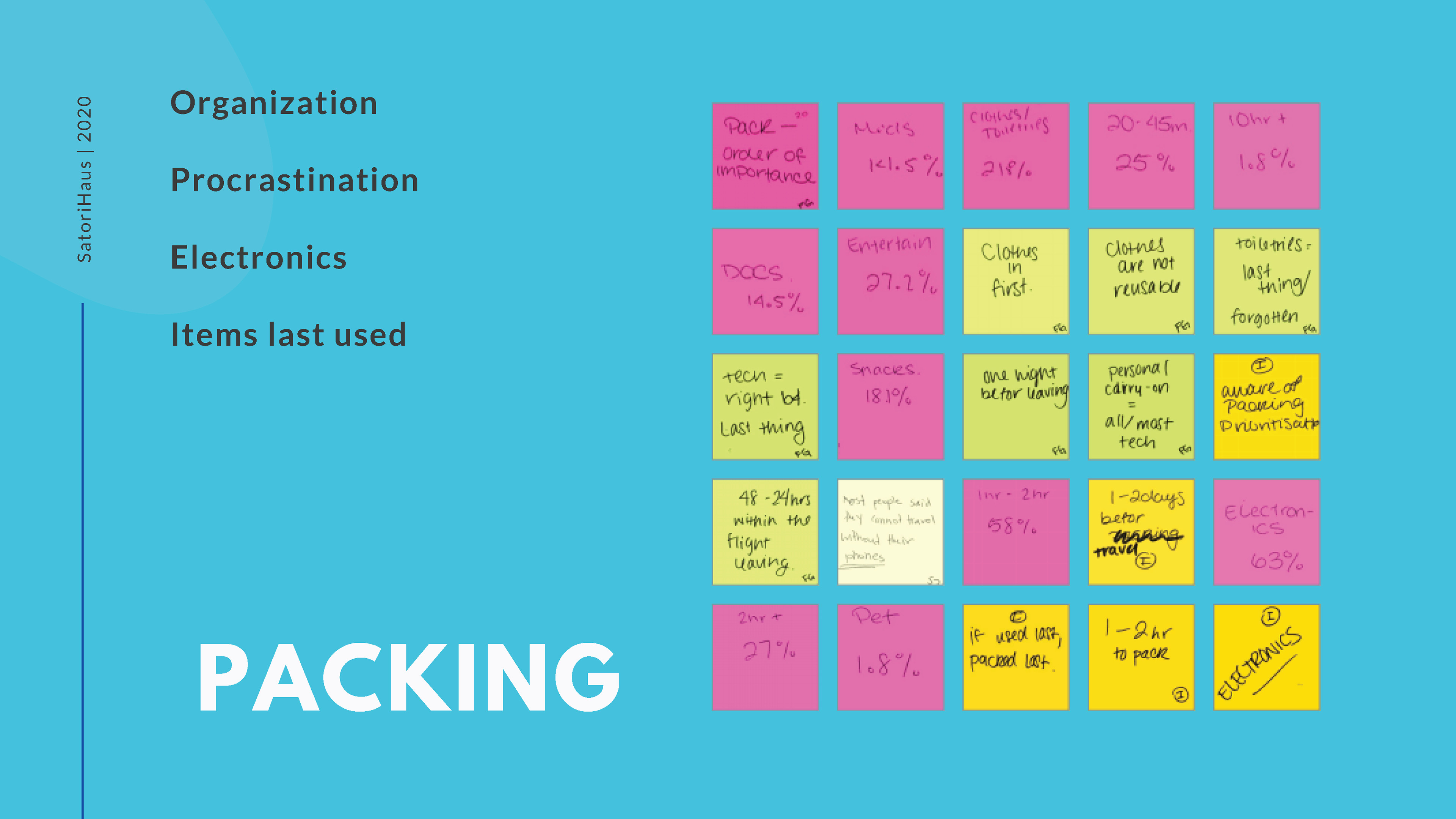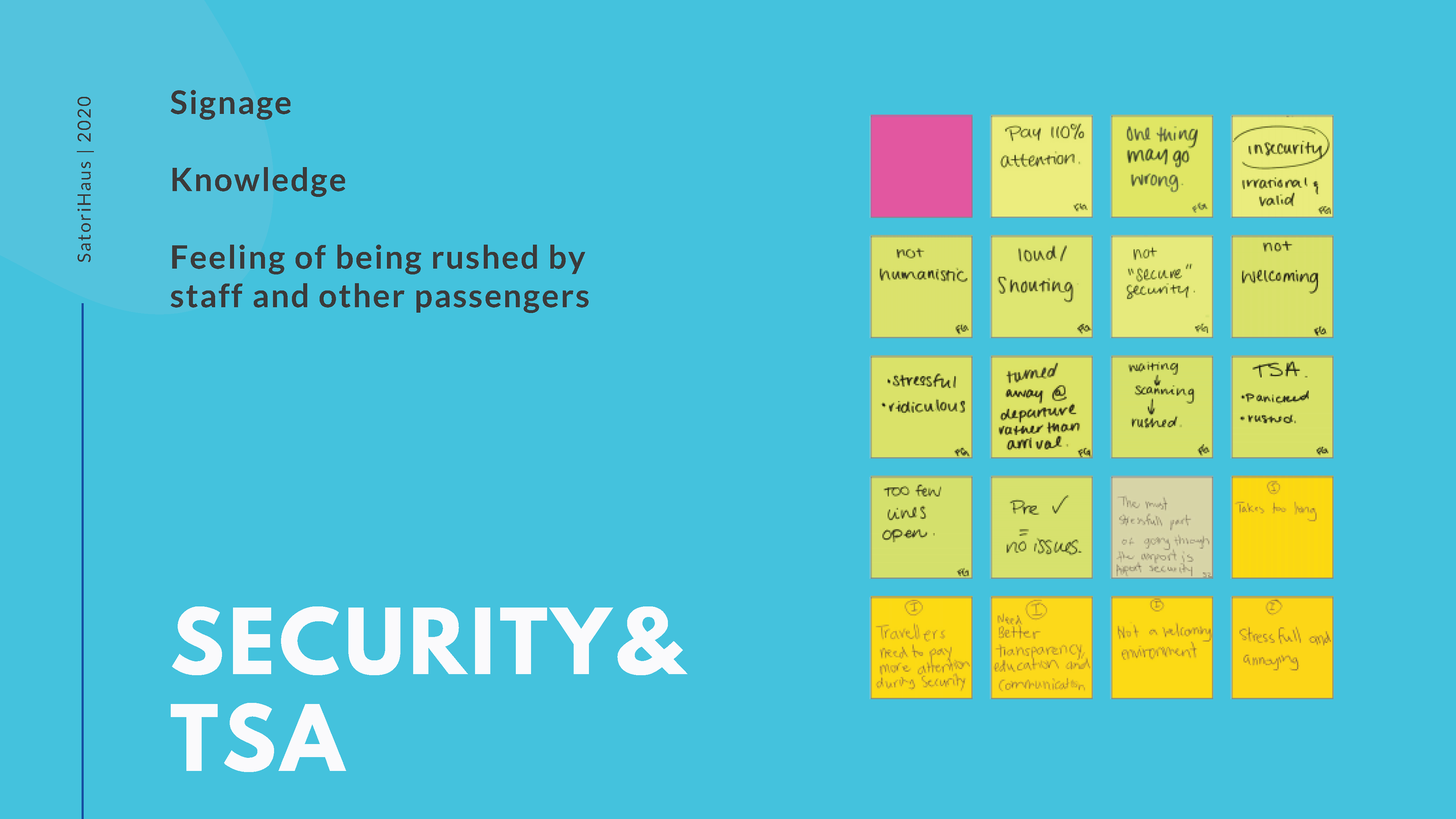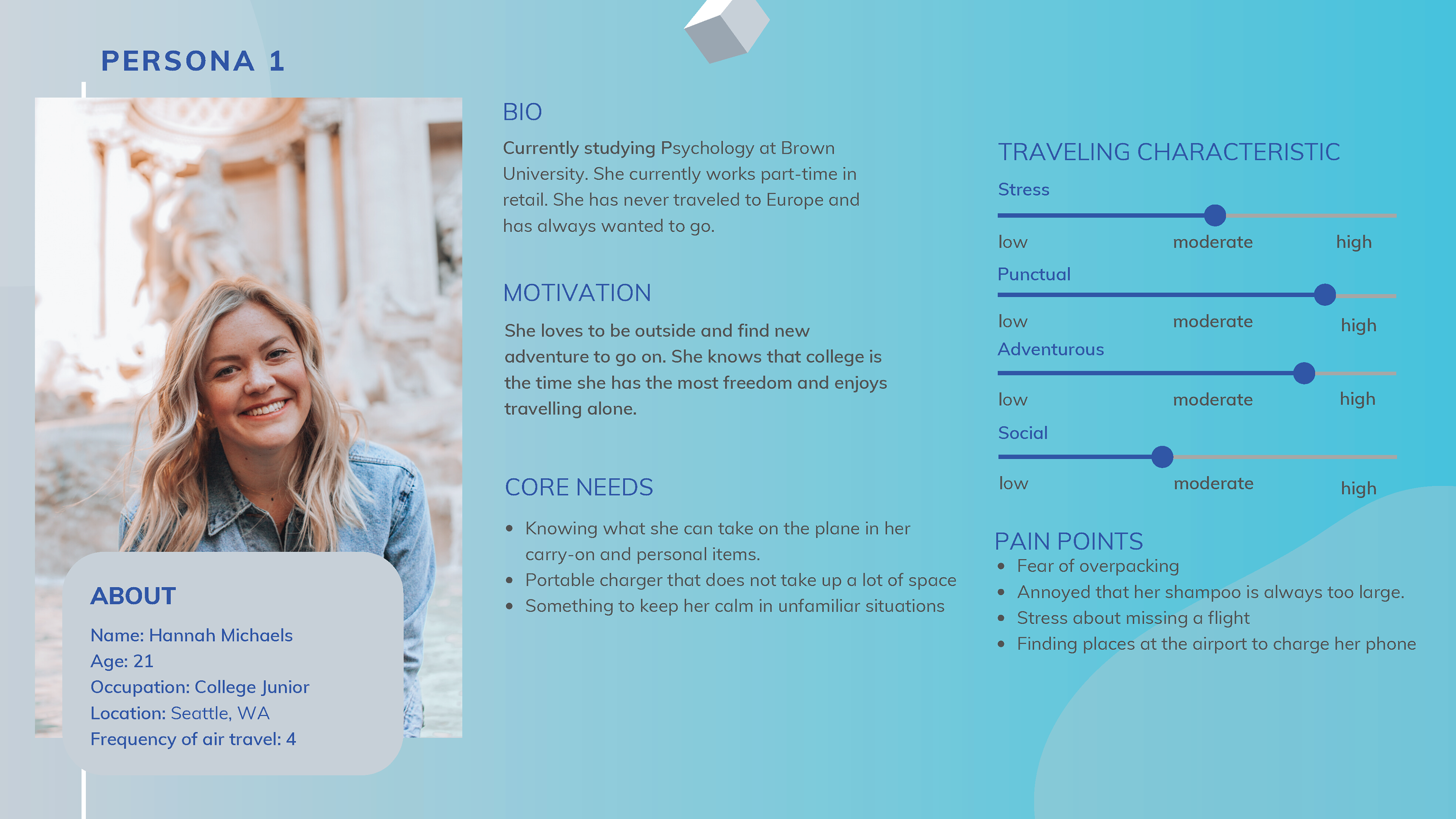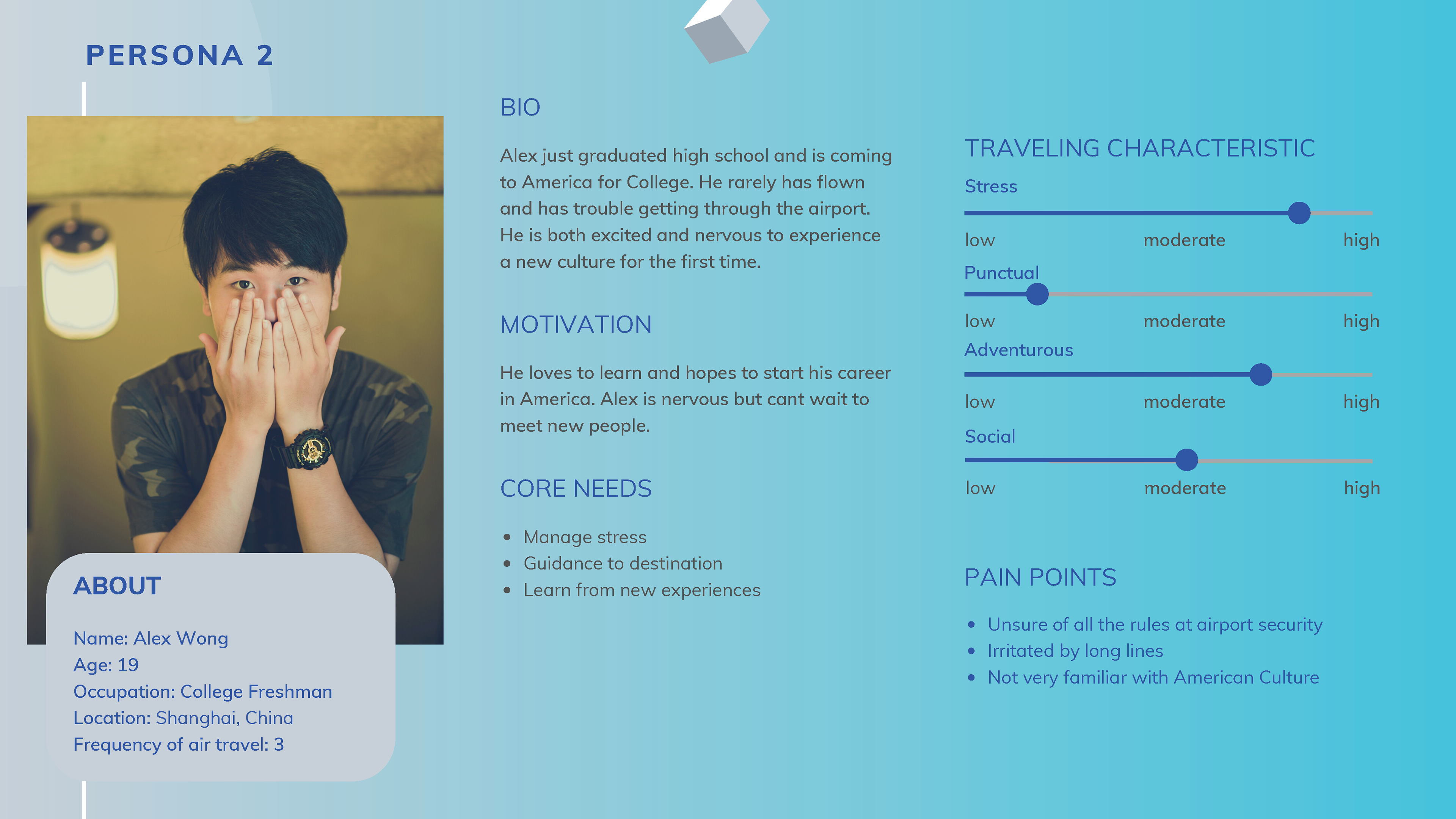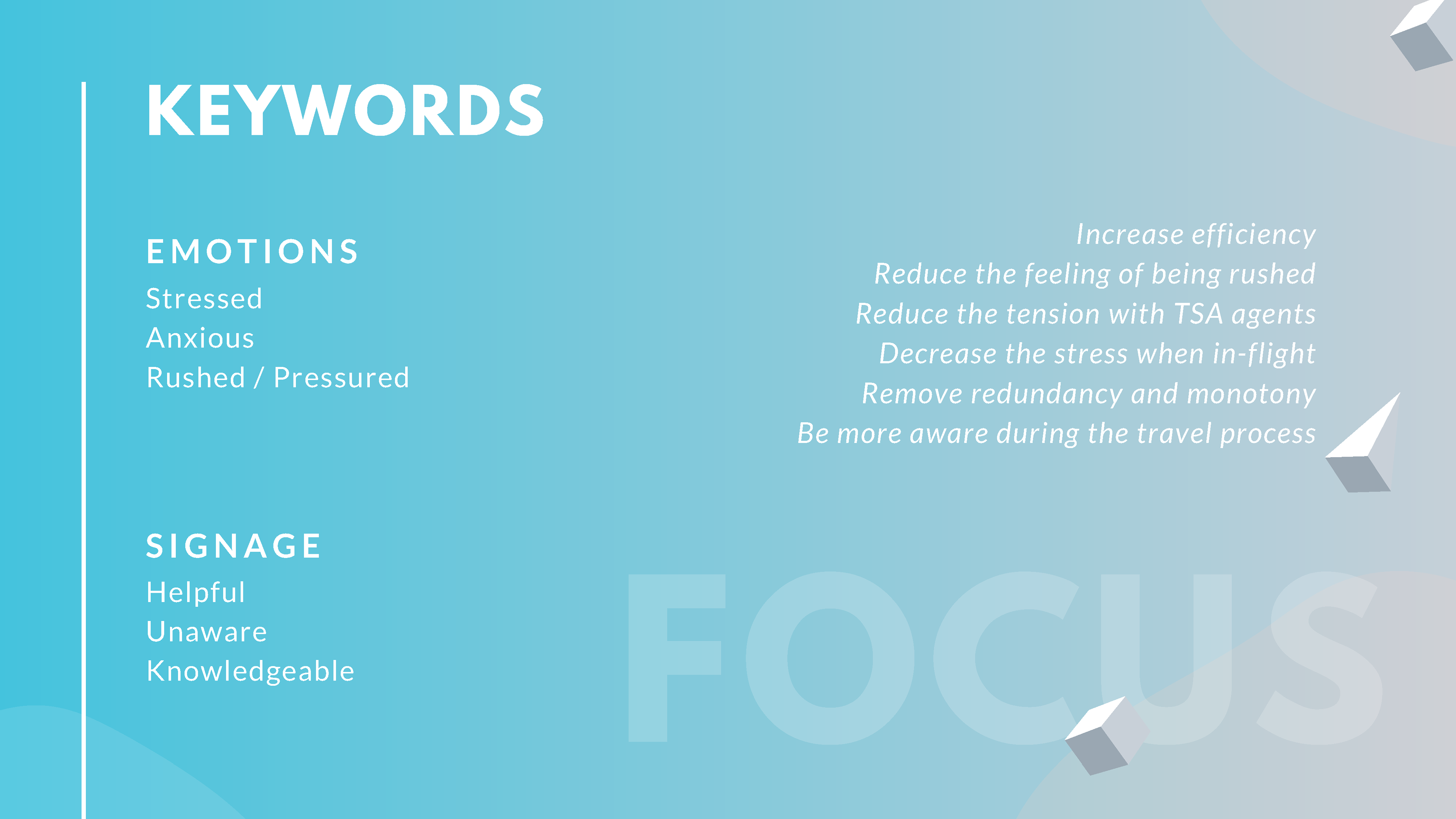 Design Questions & Concept Ideation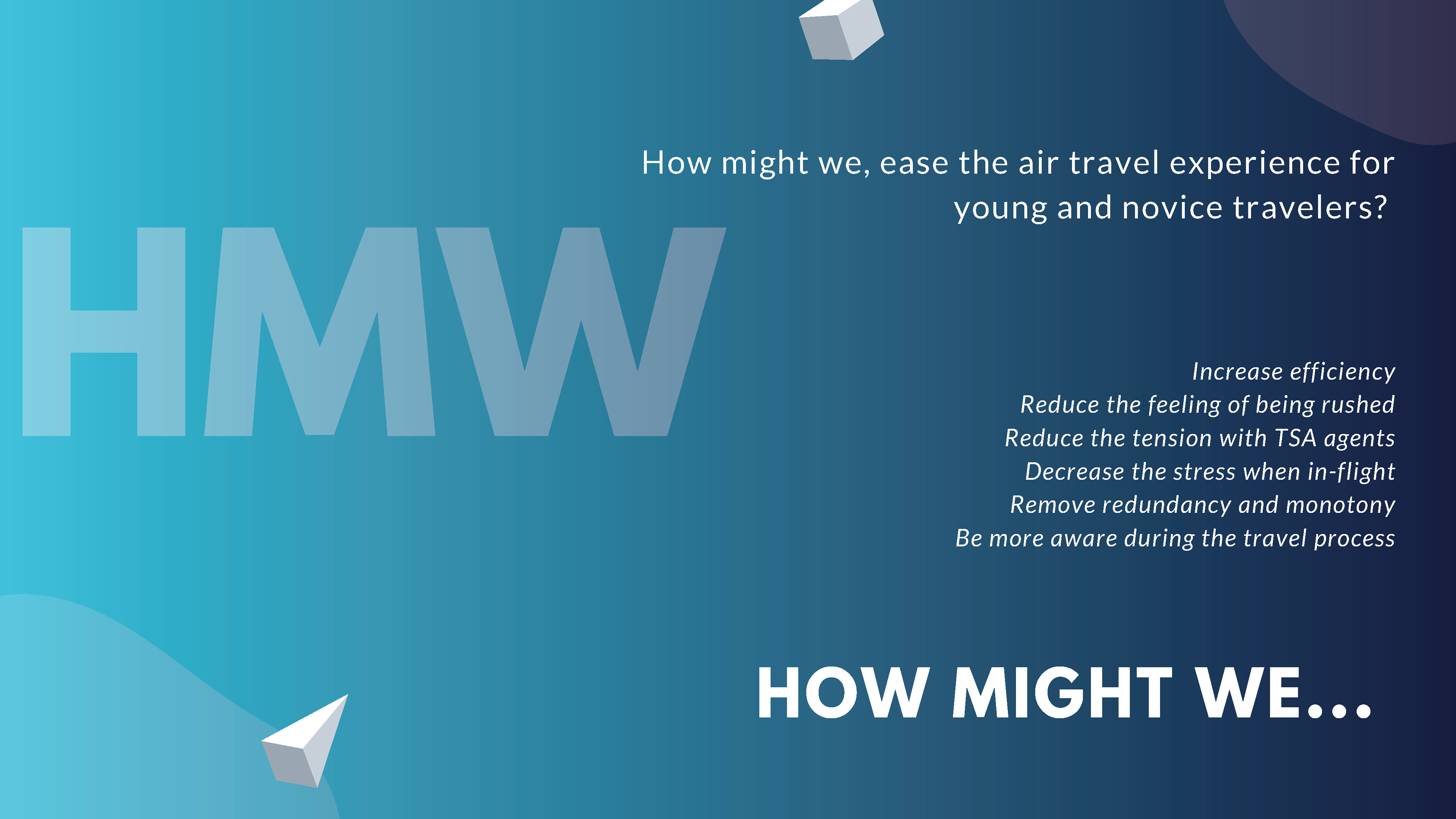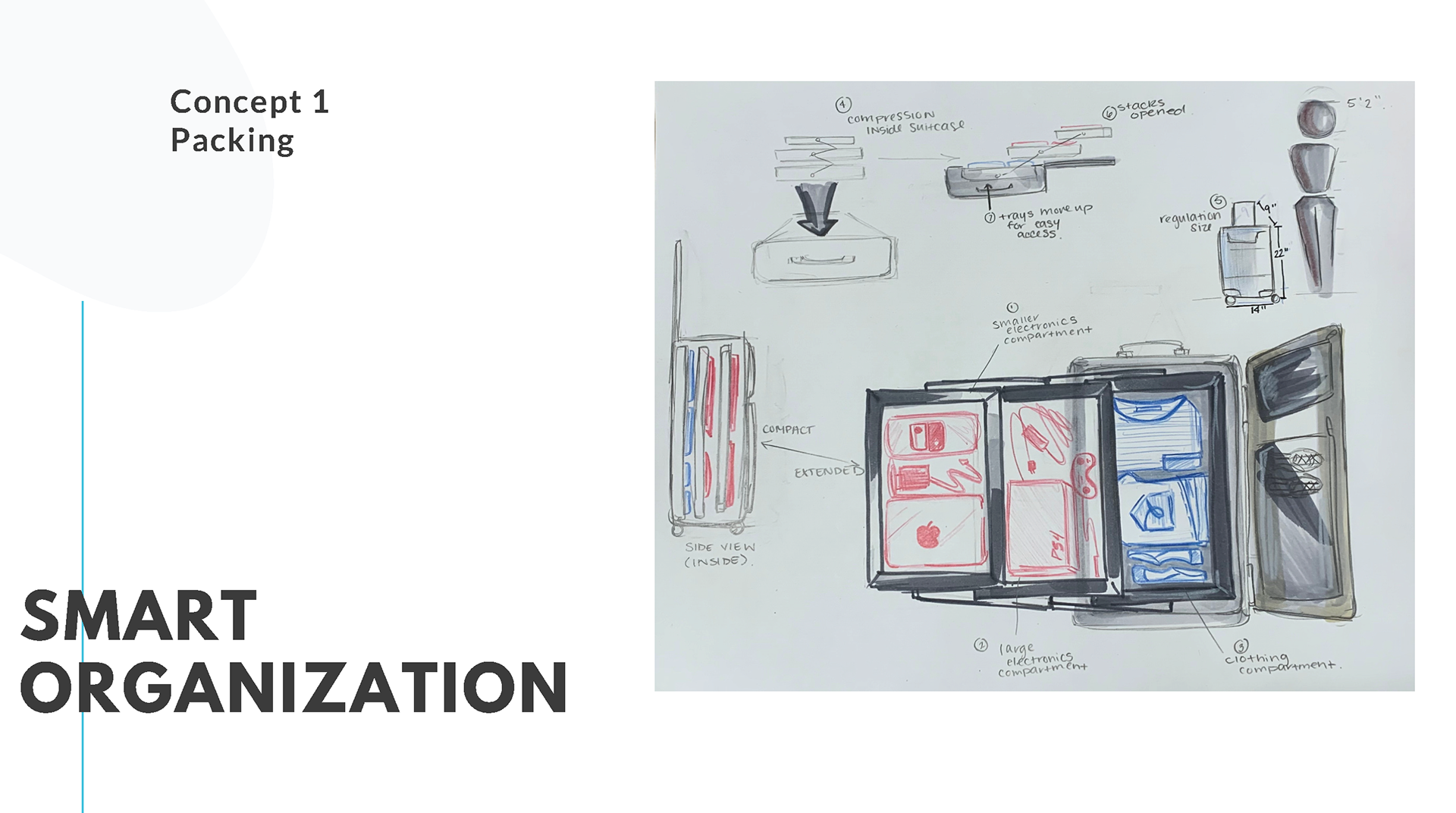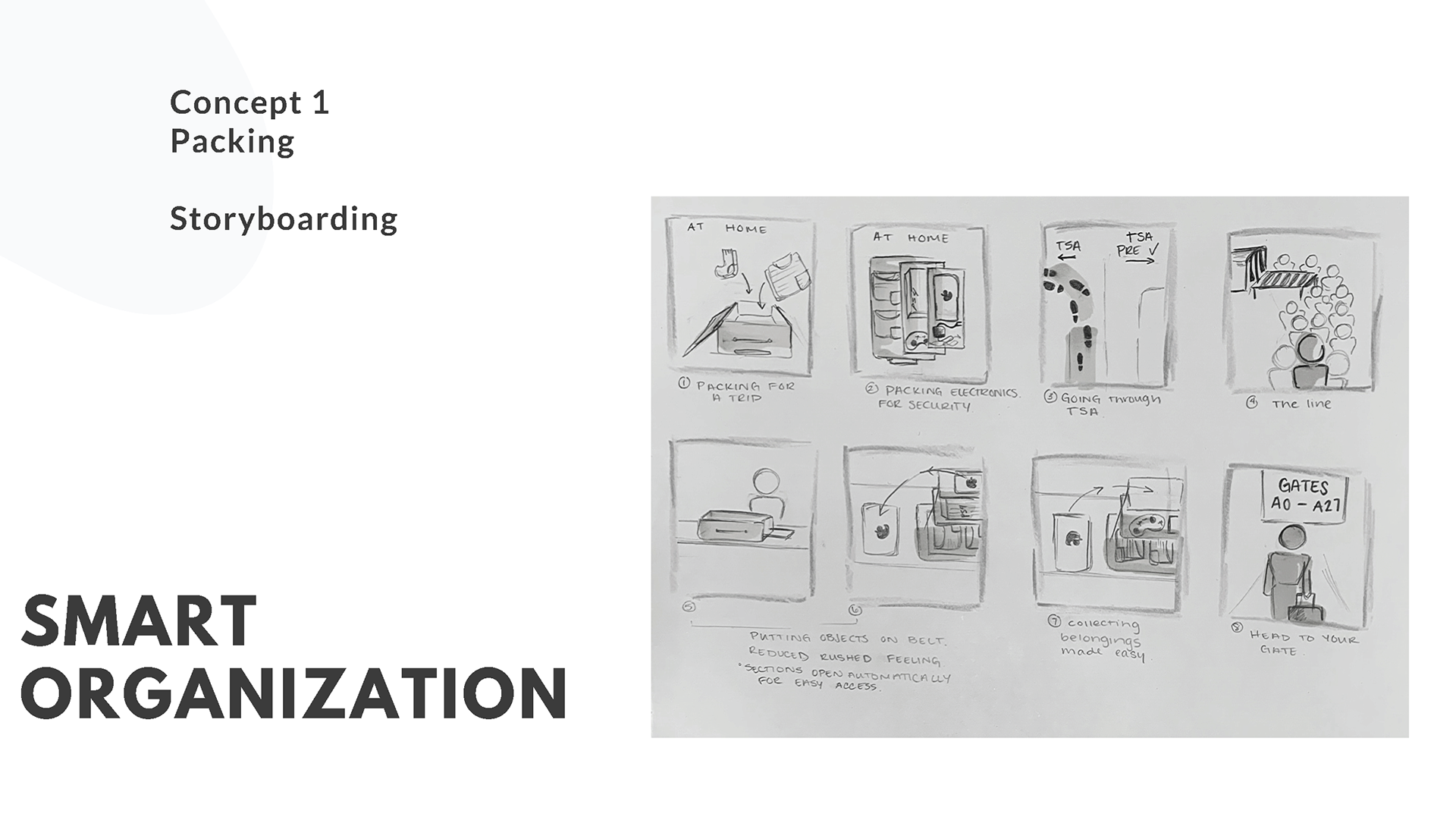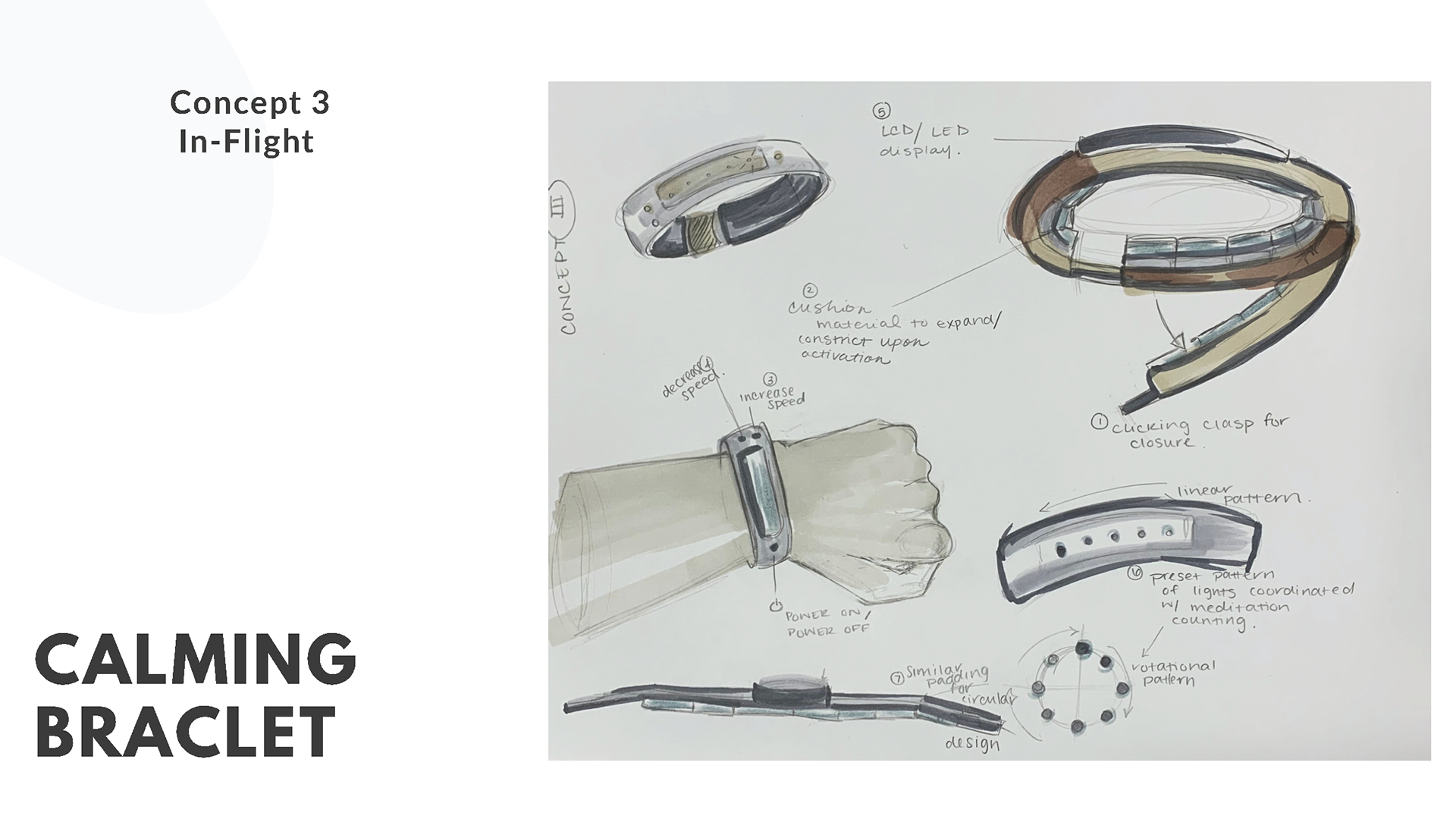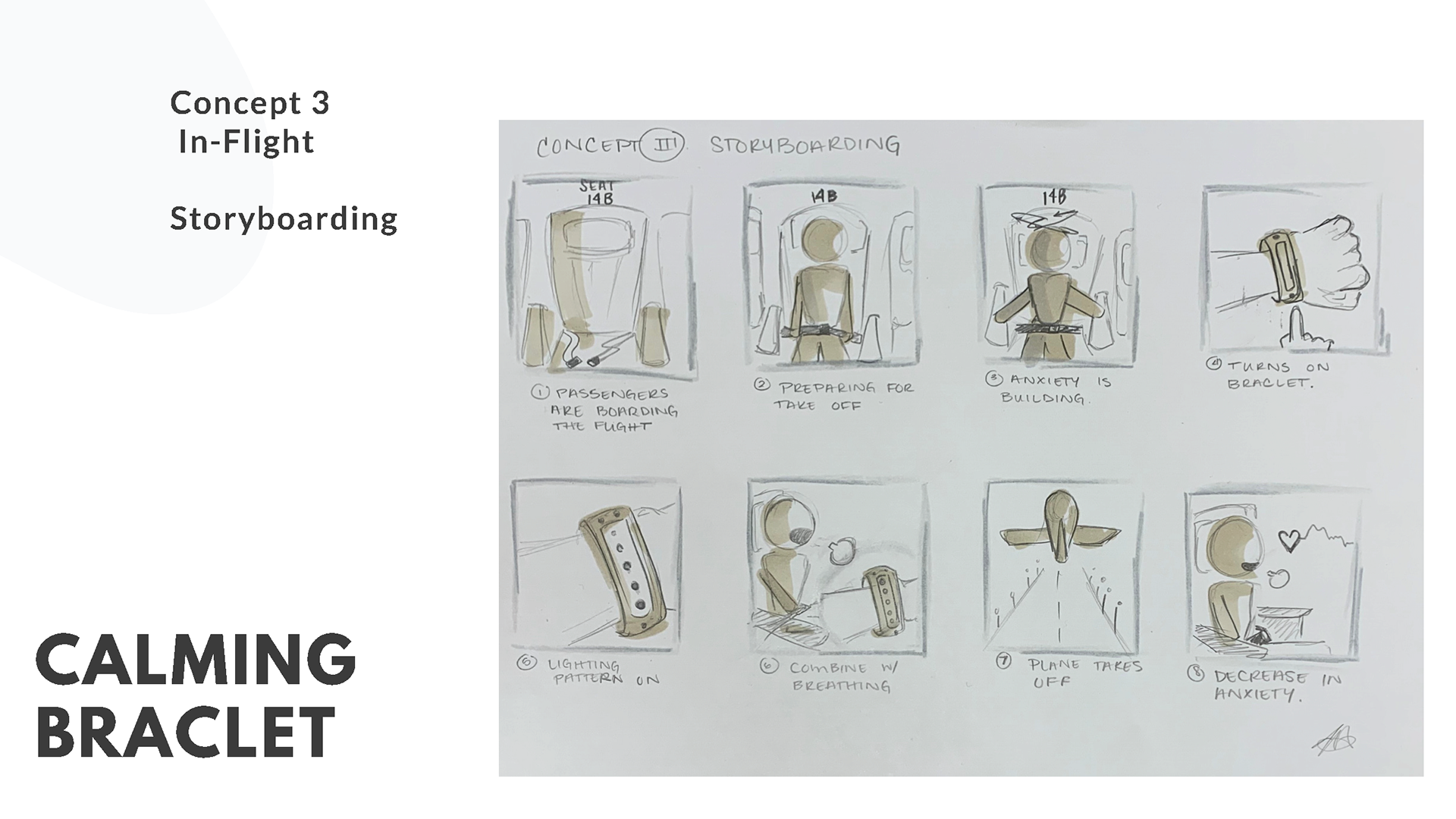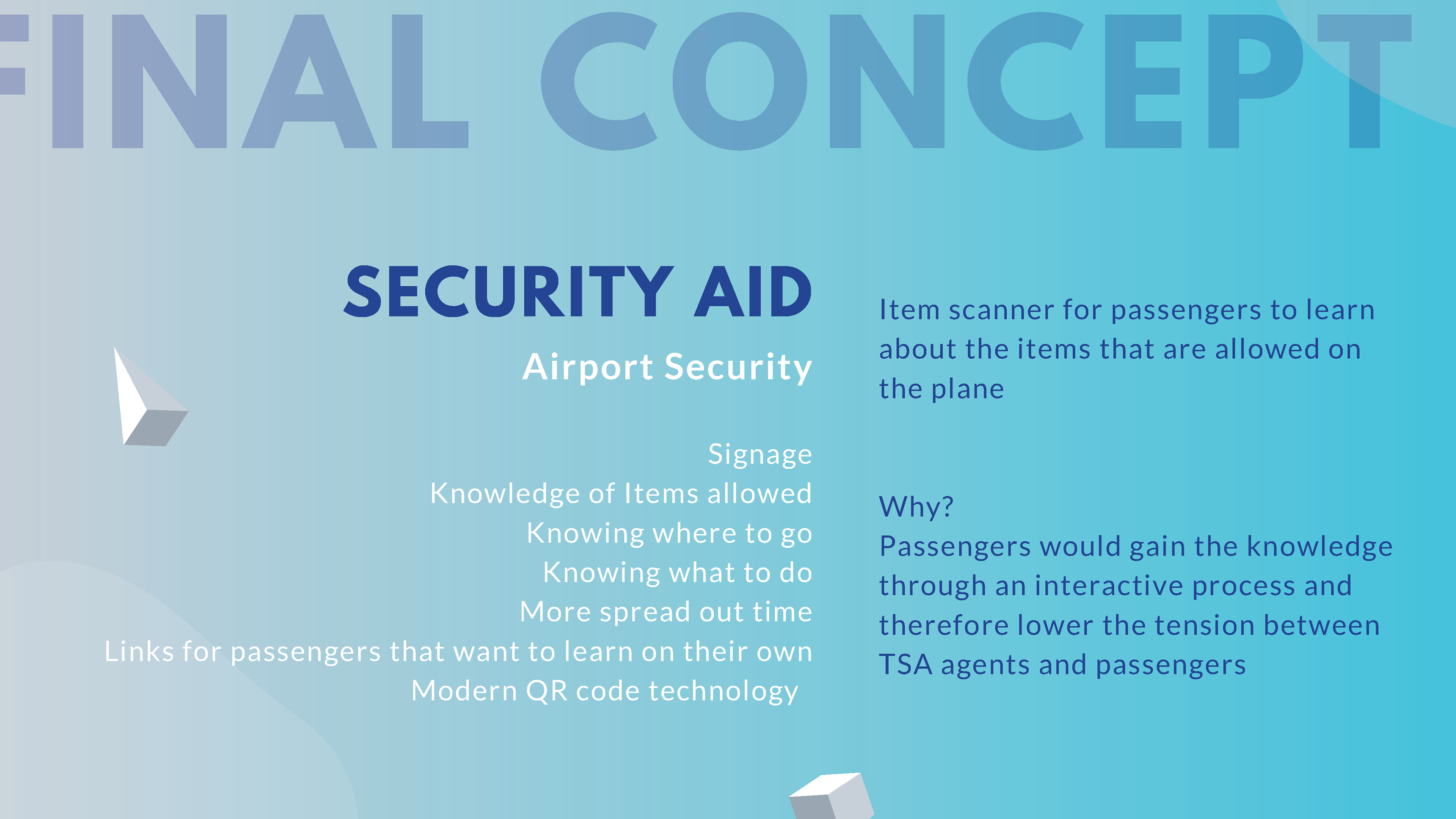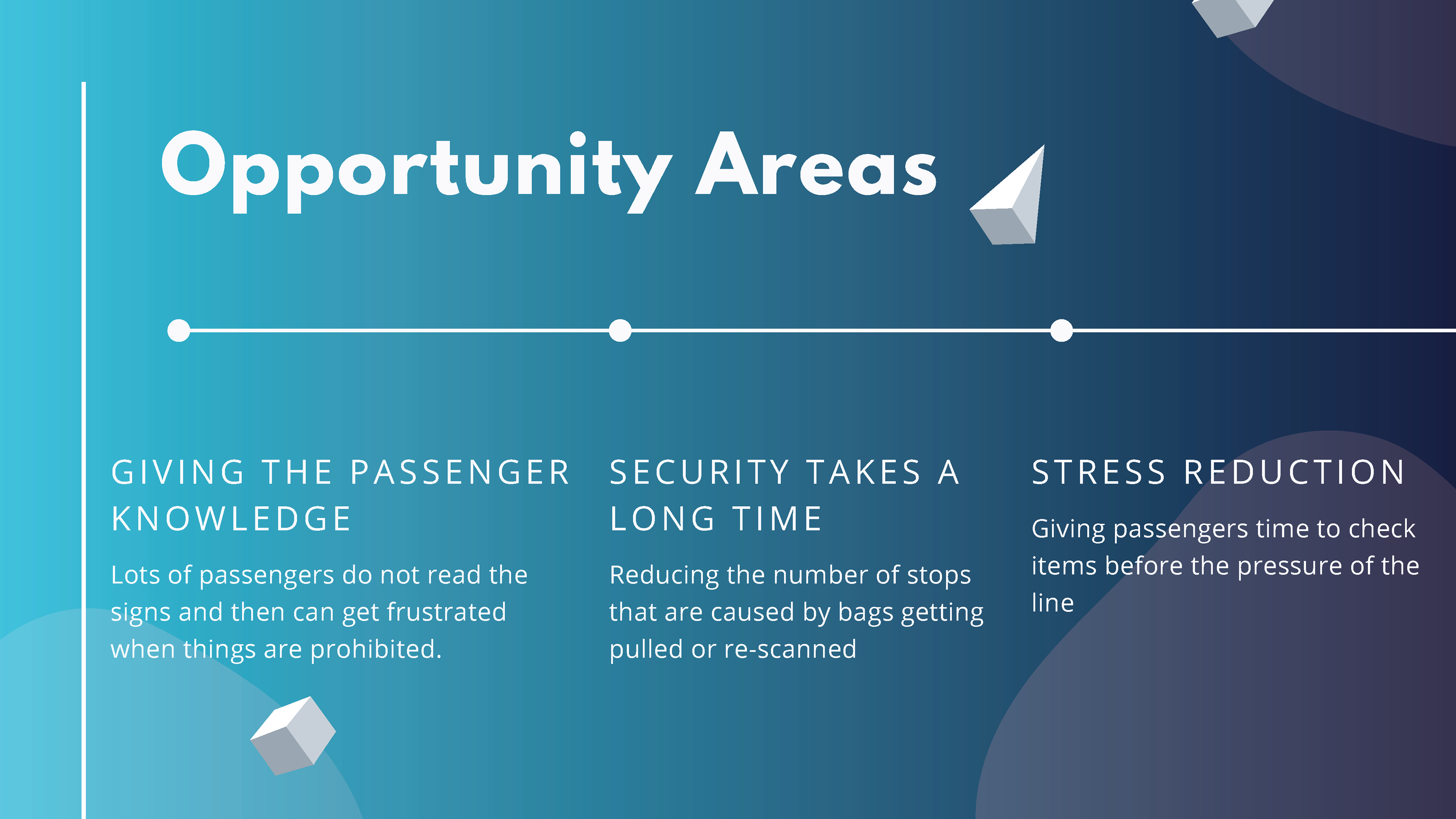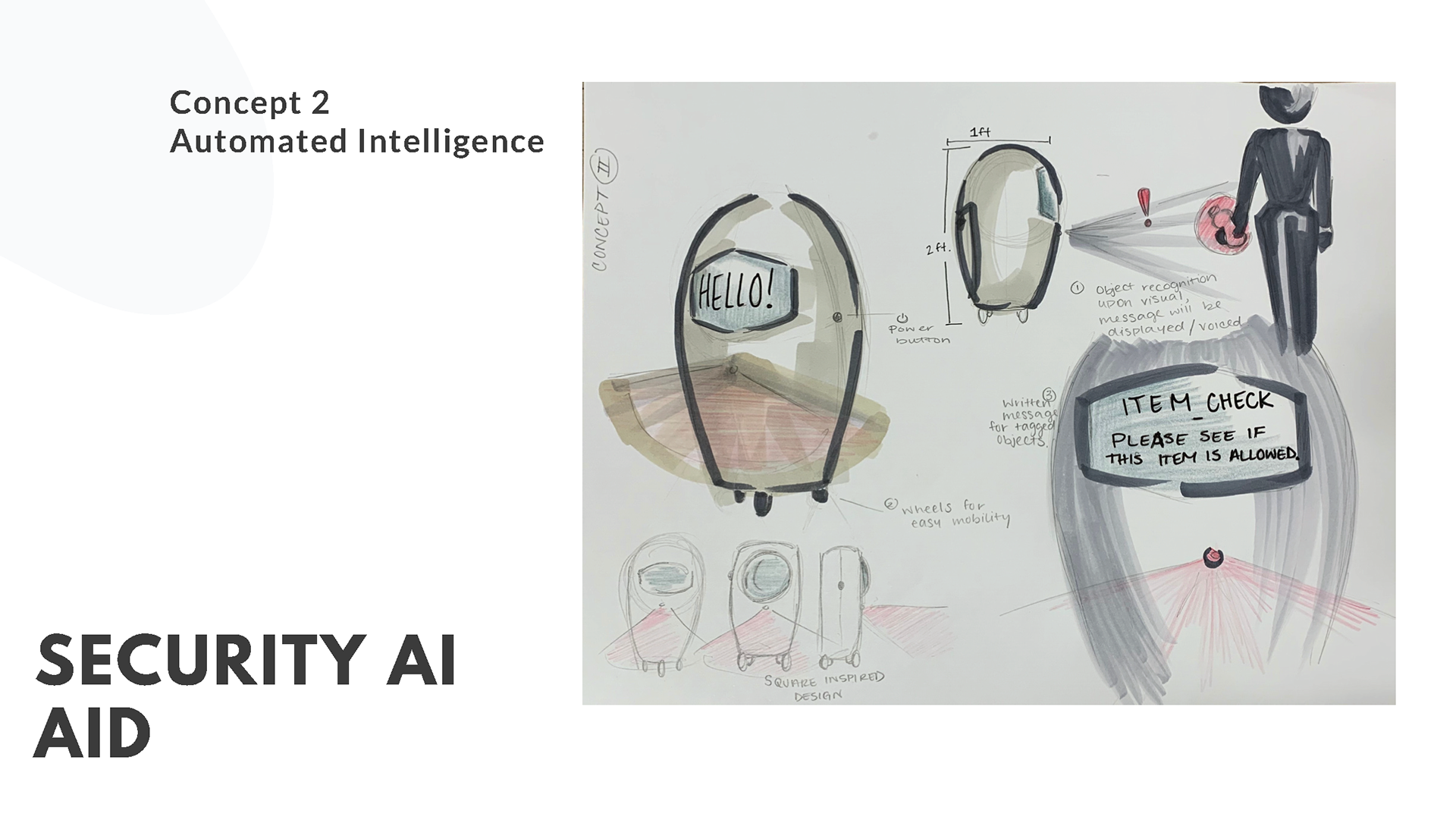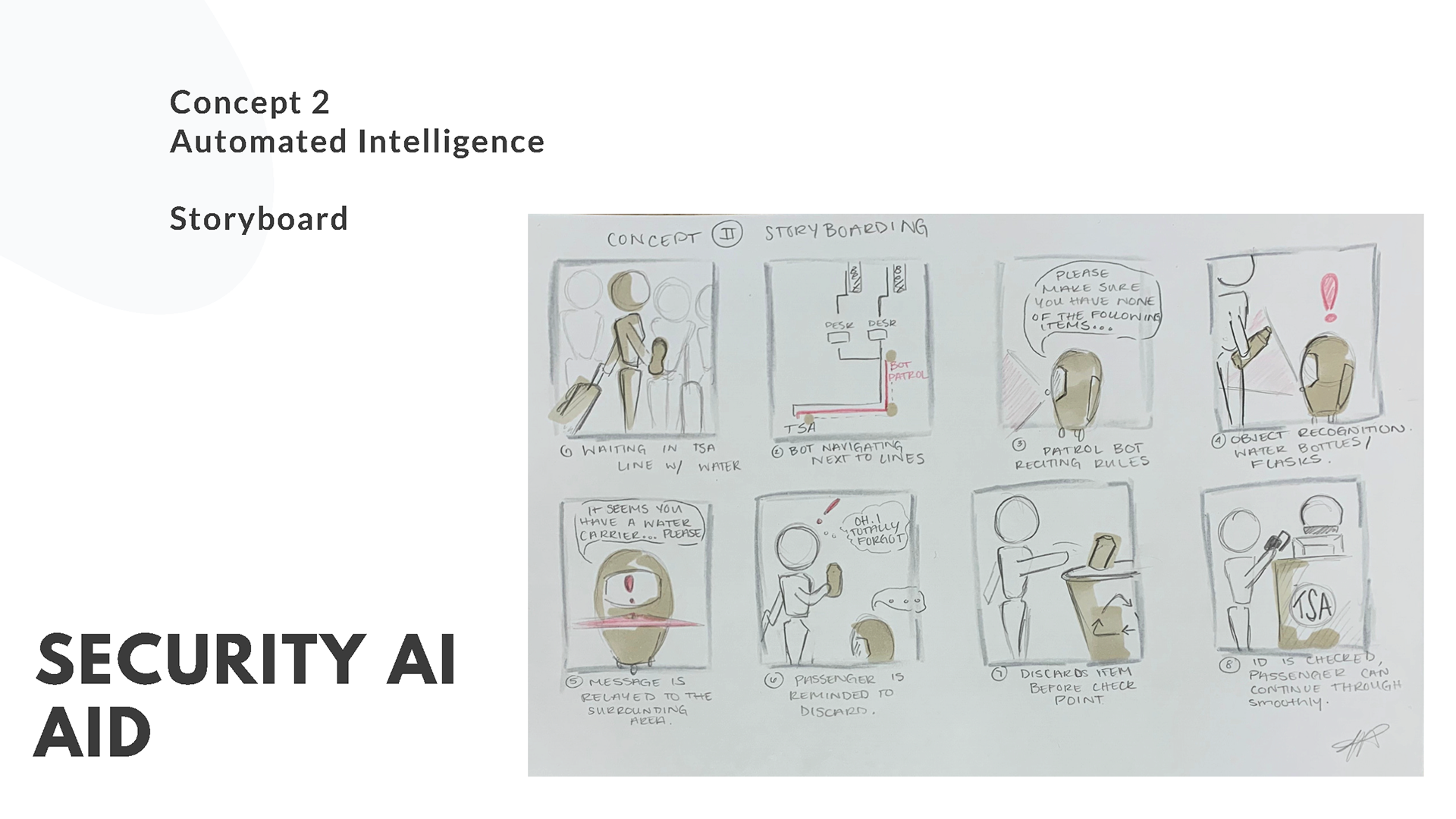 Concept Testing & Validity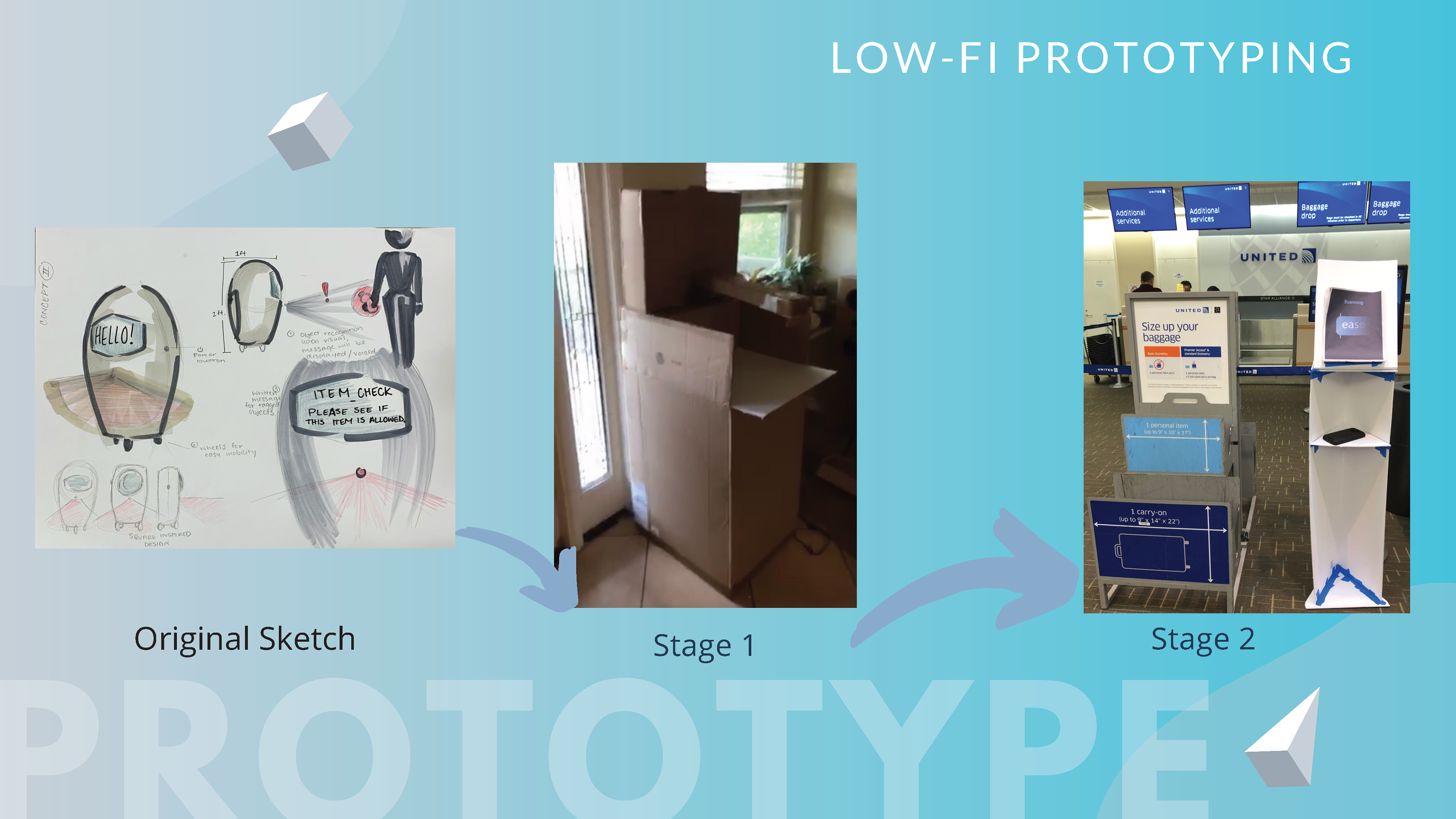 Concept & User Testing:
We used User Experience peers for interface and system evaluation, Quasi-Empirical for interaction with the product, and Heuristic evaluation to compare with the current system. We even got to talk to some TSA agents! 
We even went to the Savannah-Hilton Head International Airport to conduct our user testing. We talked to passengers waiting for their flights to board, as well as passengers waiting for their bags in baggage claim. We also asked them some questions about the current TSA system and how our product would fit in. 
Our expected impact & Potential Placement