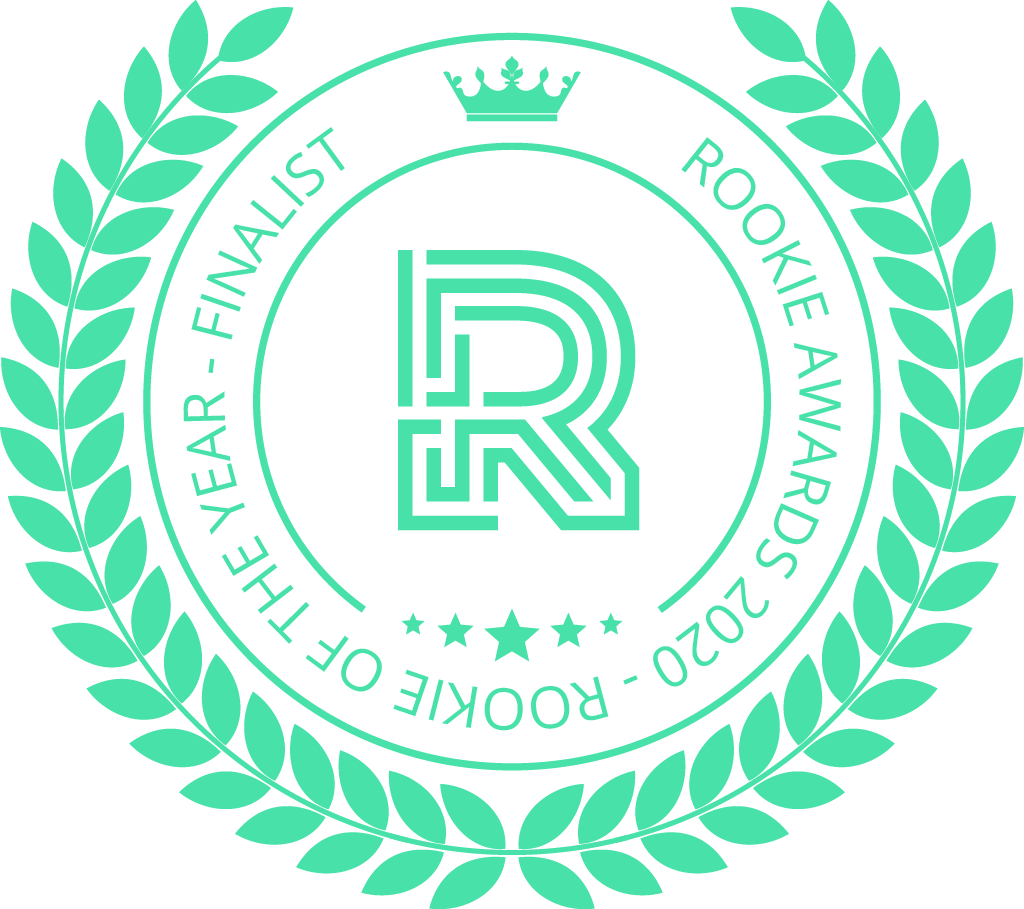 Rookie Award | Finalist 
Rookie Award | People's Choice Contender
Designing for stress. Working with a team of designers virtually to deliver the same level of design as if on ground. (Due to COVID-19)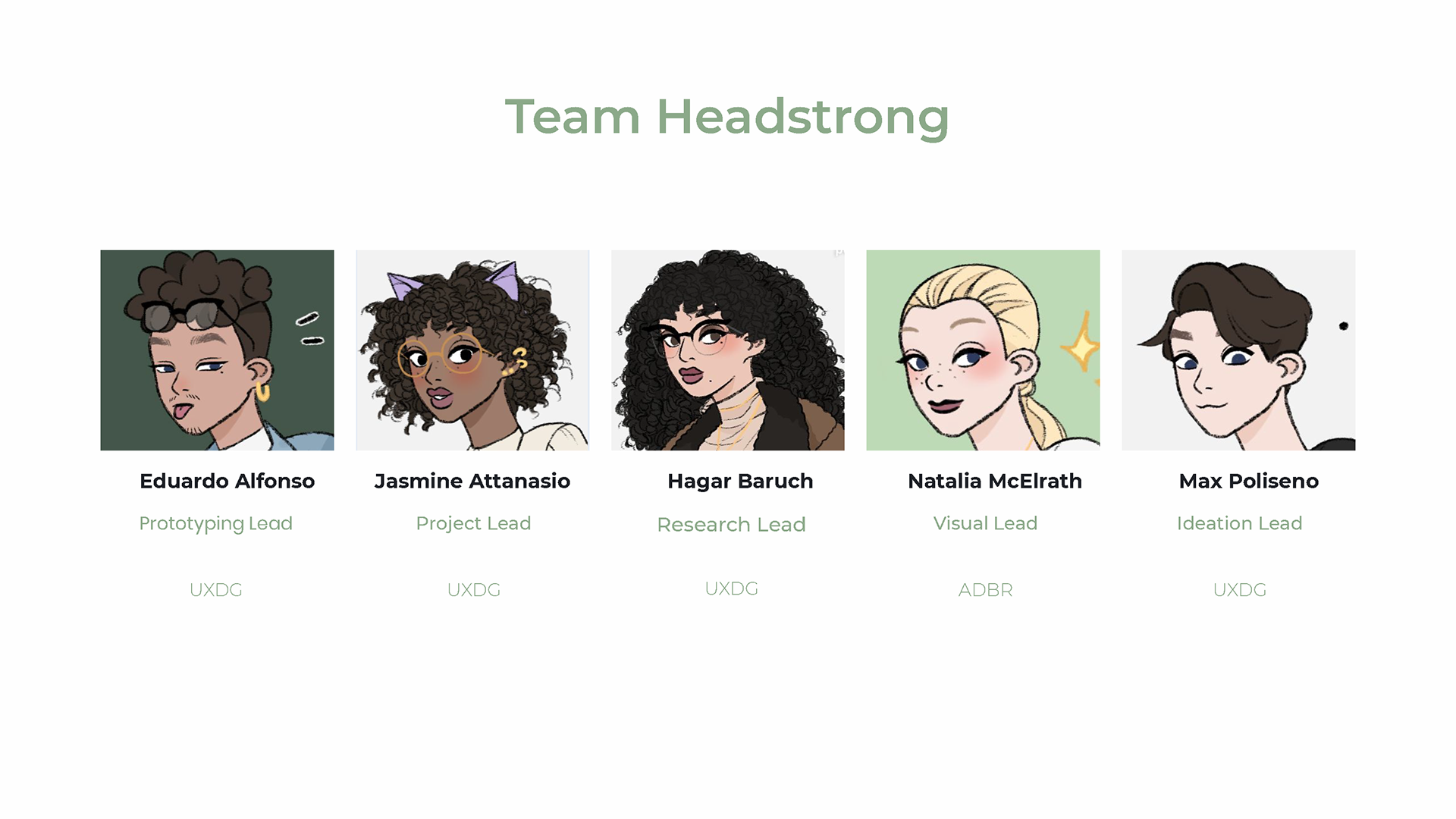 Our Research:
Due to collective interest in the side affects of stress and the impact that it can have regarding MIGRAINES. We did lots of secondary research and looked into niche primary research to discover new things.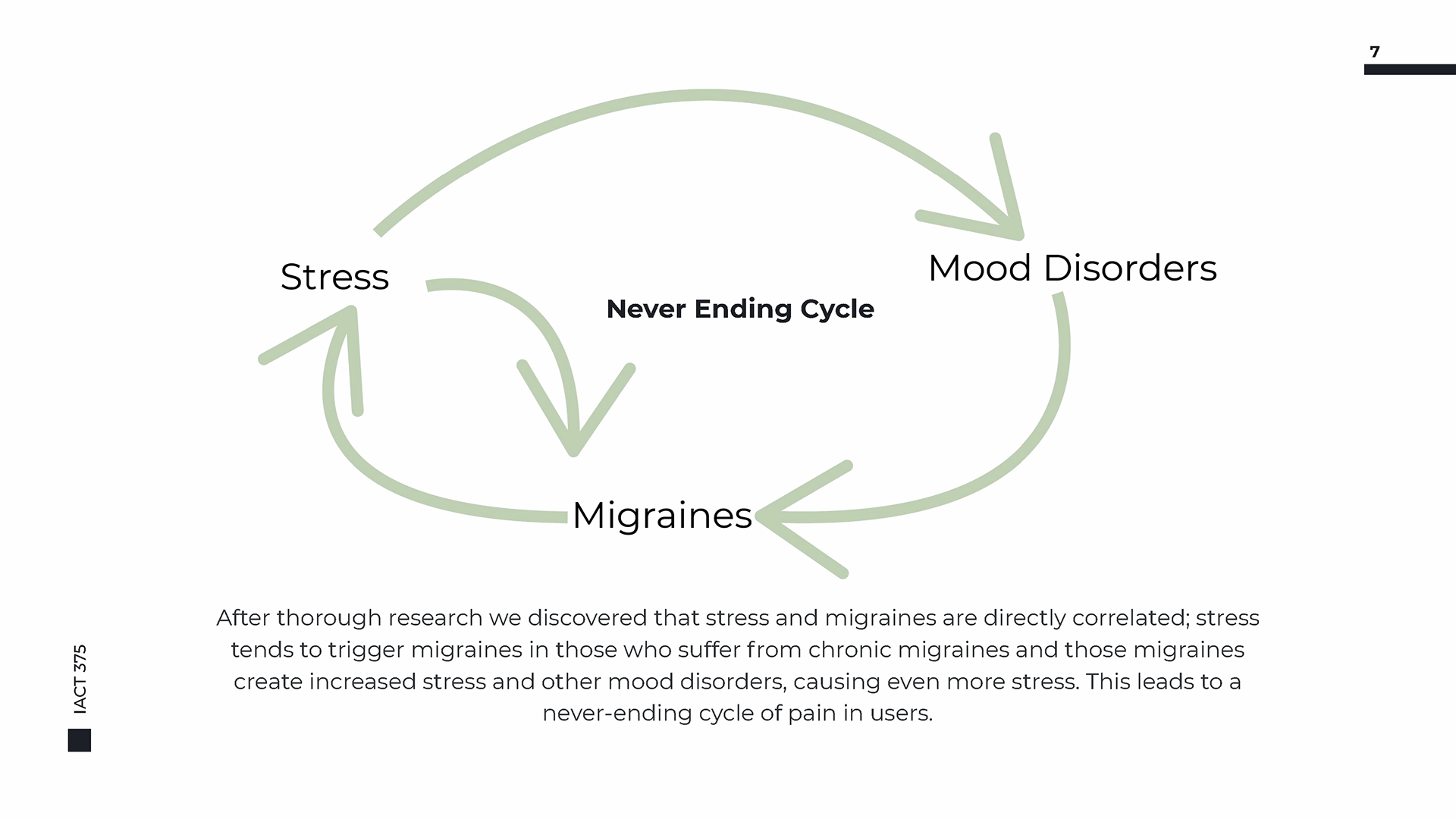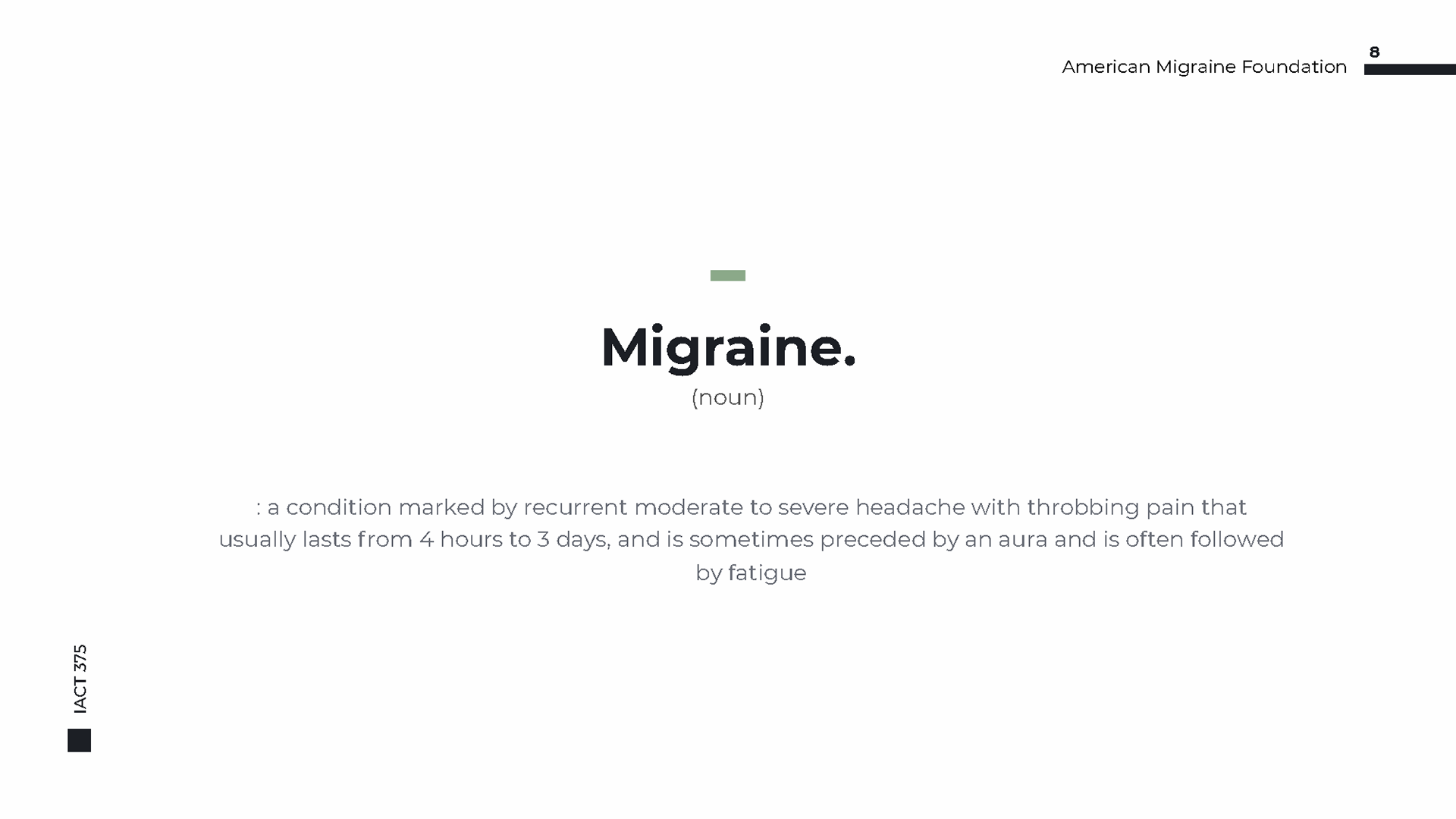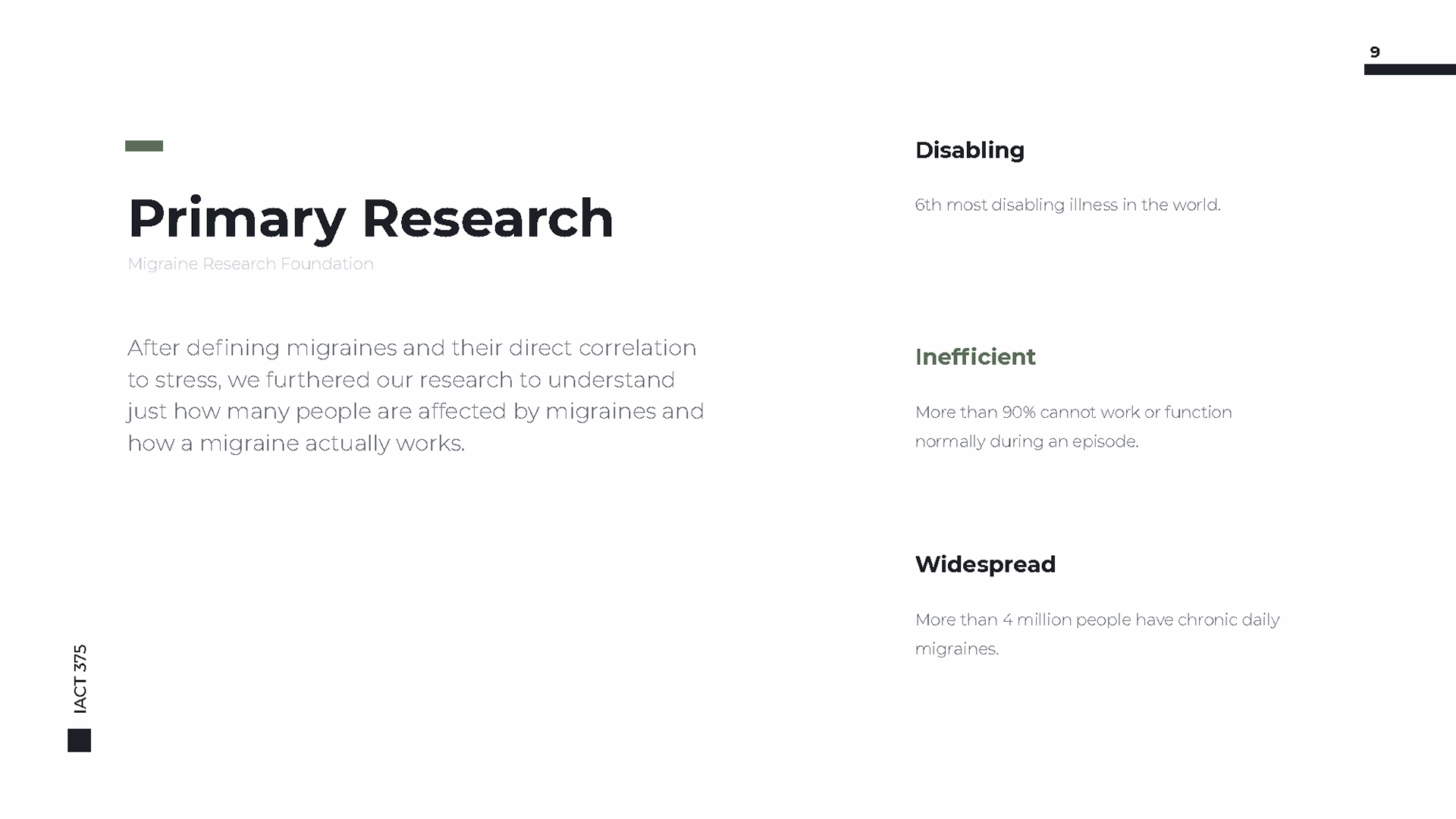 Our Insights:
We decided to focus on all adults (18+) that experience frequent migraines in a work or school environment. We found that these environments may develop a stigma around leaving work for migraines as there is a large misconception that they are just "bad headaches".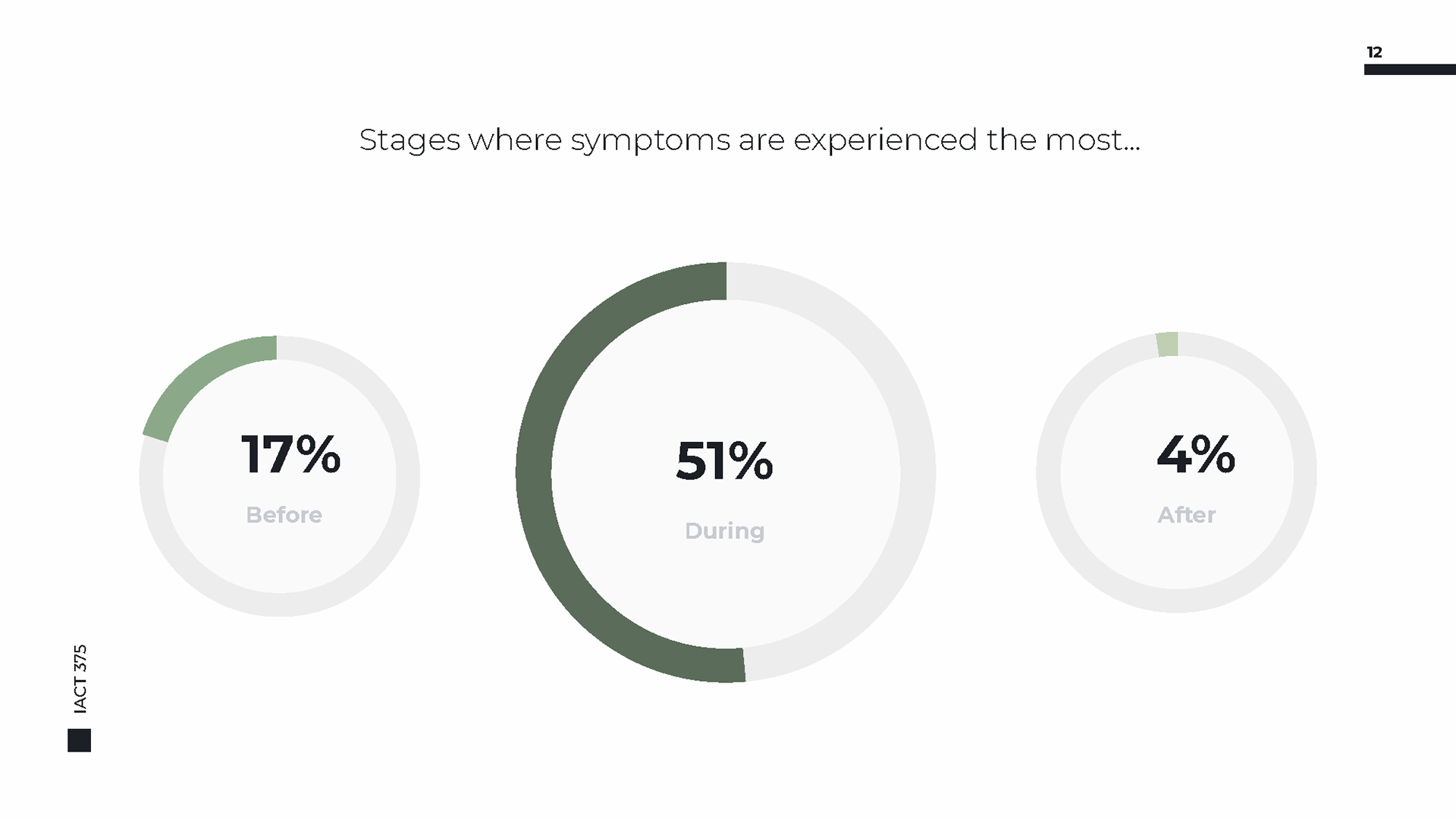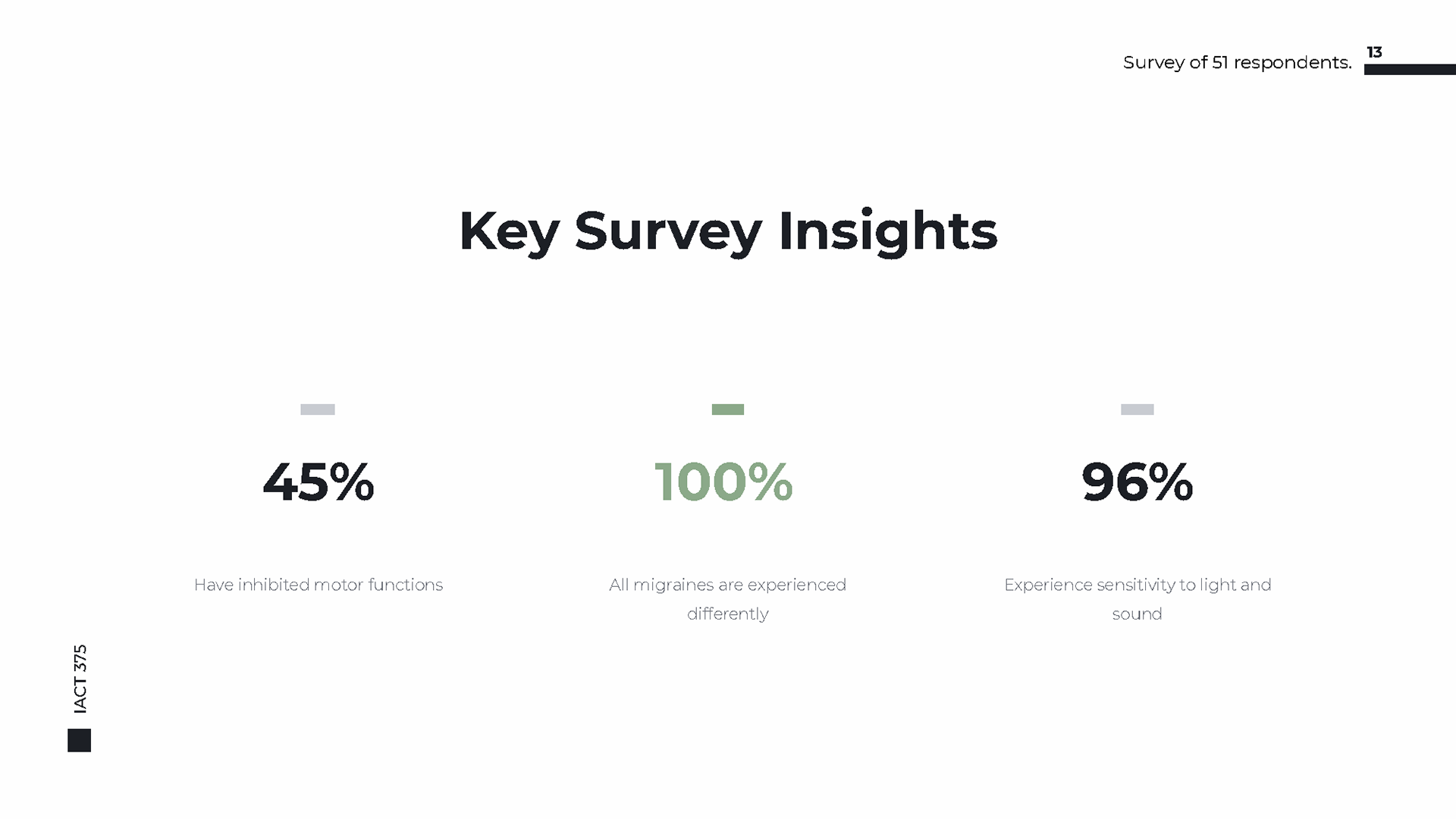 Persona Mindsets & User Journey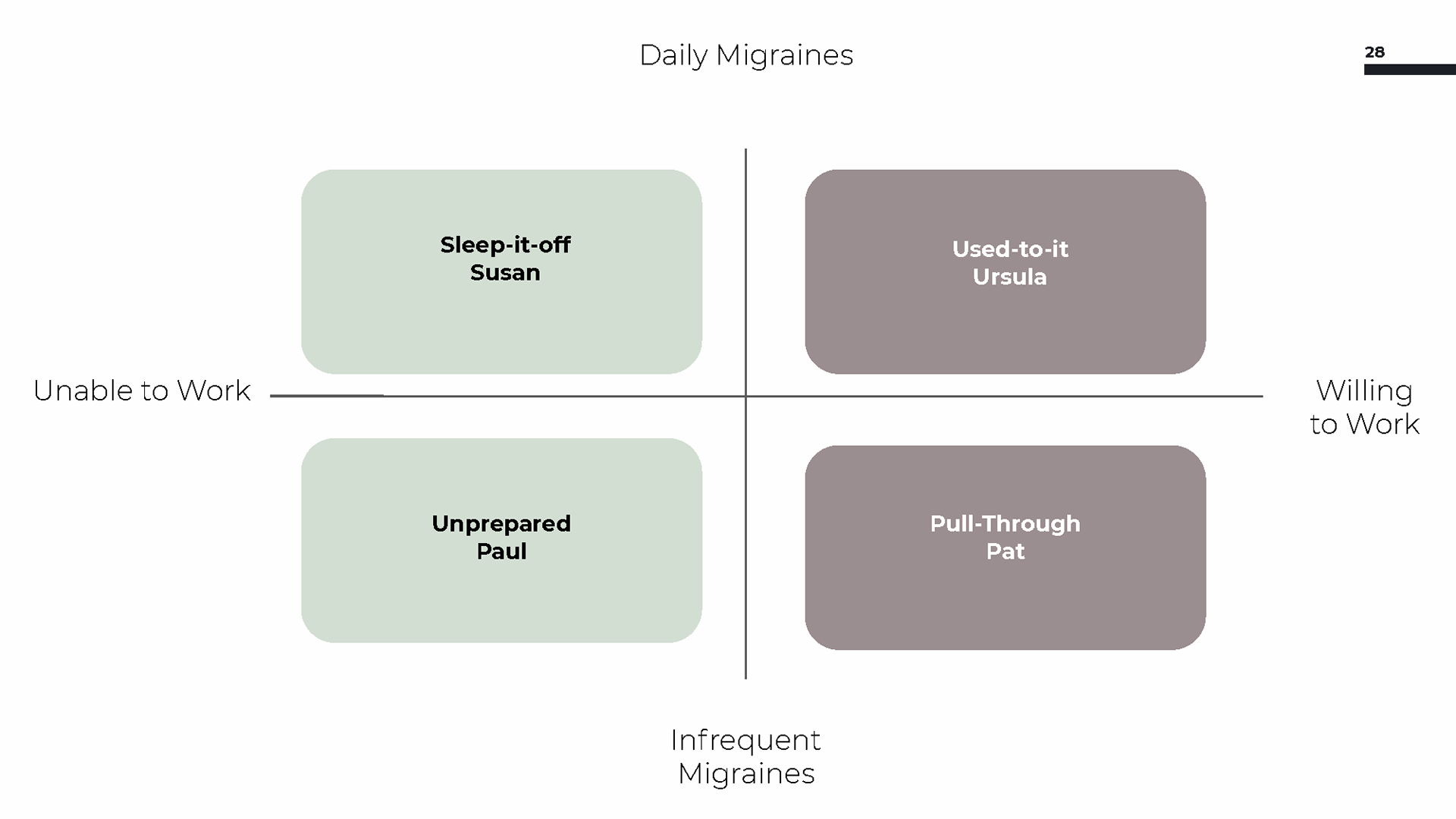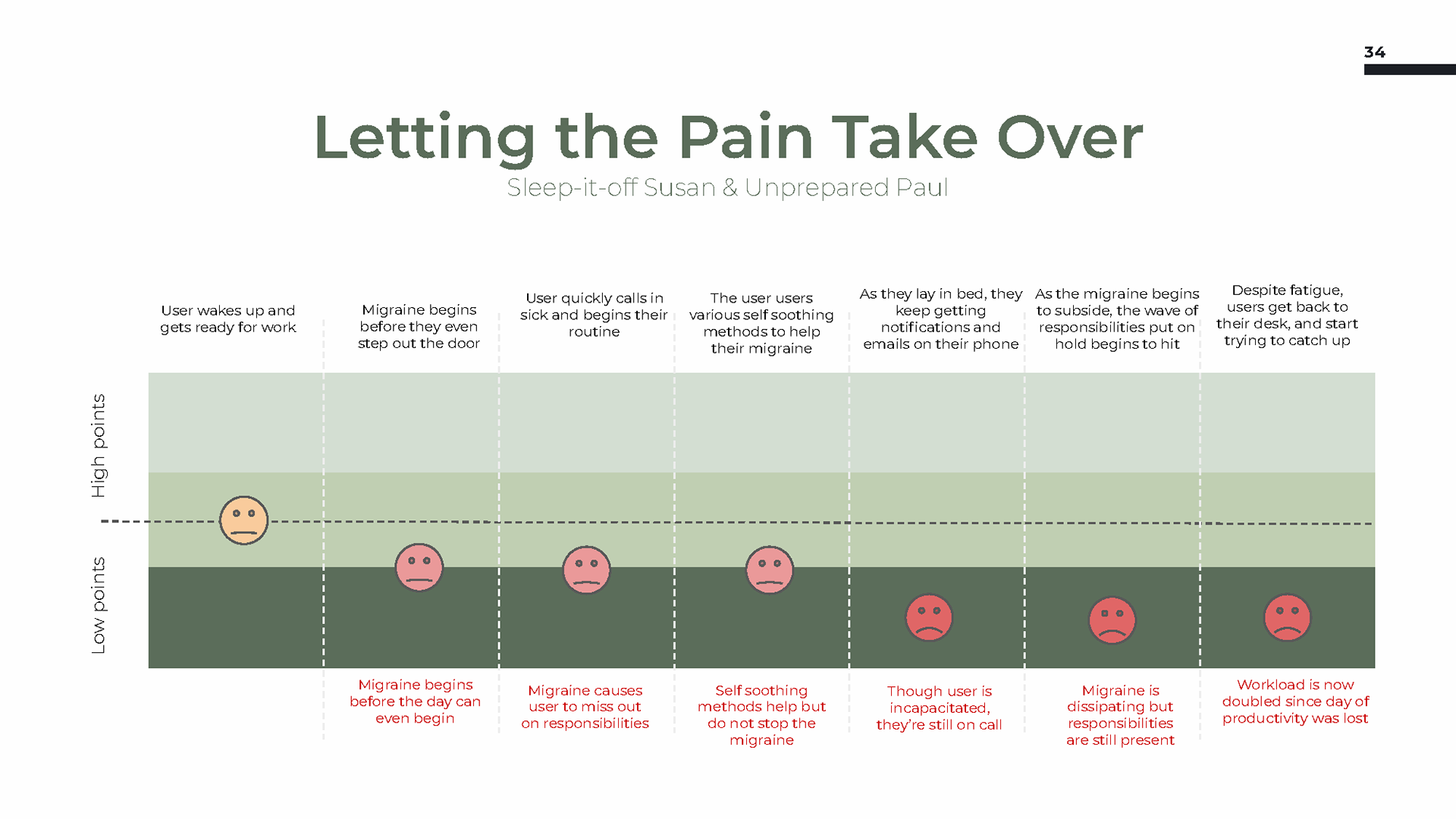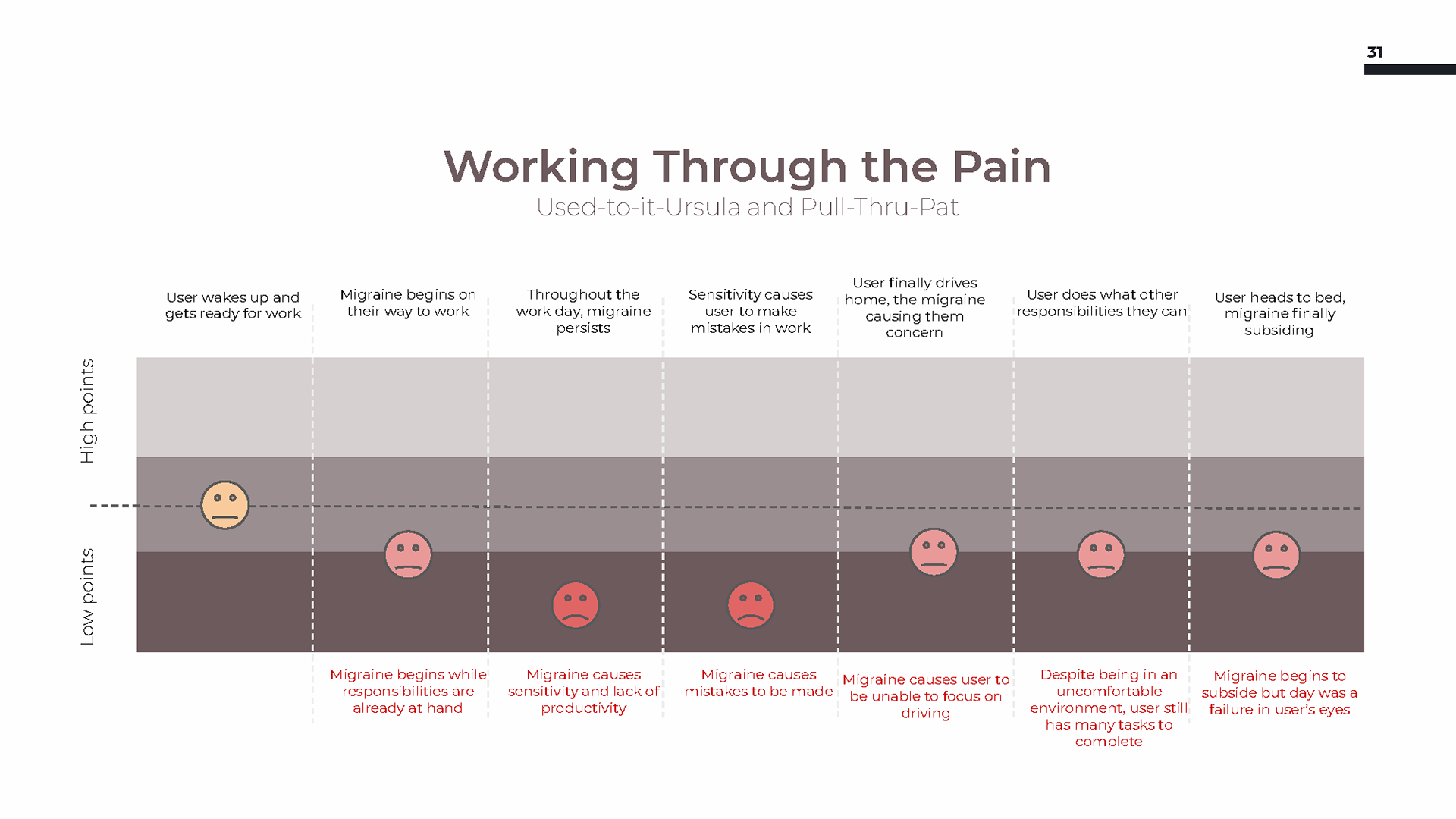 Design Opportunities & Concept Ideation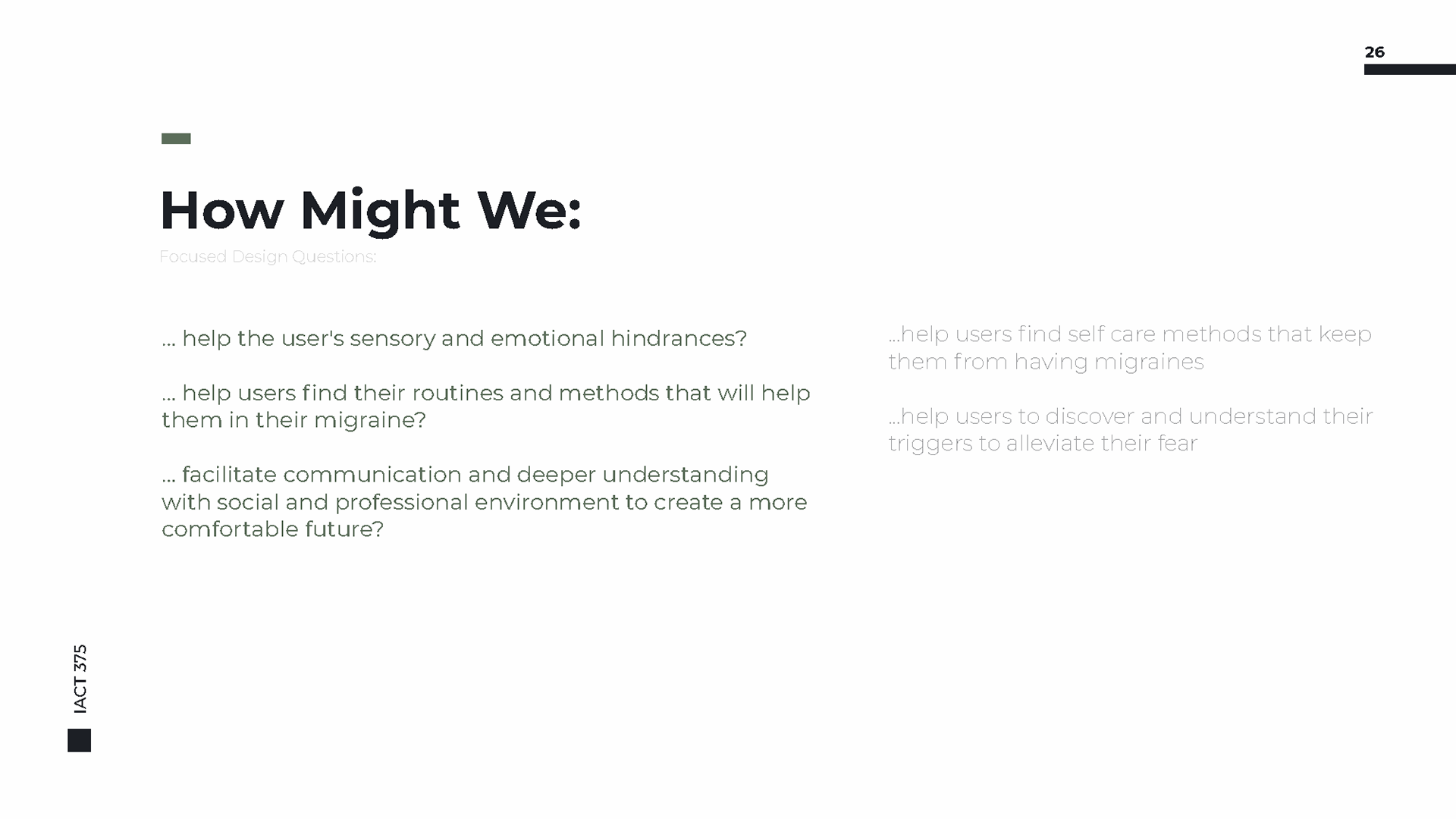 As we focused on the specific environments that involve peers or company hierarchy. We wanted to find a way to design a new environment or an aid that could help us design around these questions. 
We thought about the physical design space most of all, as there is limited space within the interfaces and migraines. 
Our main concept pool consisted of sensory and tracking aids that could be used during an episode or after. 
Smart Glasses - help aid in the moment of a migraine with the ability to control your direct environment. (Personal use) 
Black Box - A smart pod that has the ability to adjust to your own sensory needs; creating a custom environment.  (Corporate use) 
Smart Calendar - A tracking calendar to be able to share frequency and symptoms with professionals of your choice. (Personal use)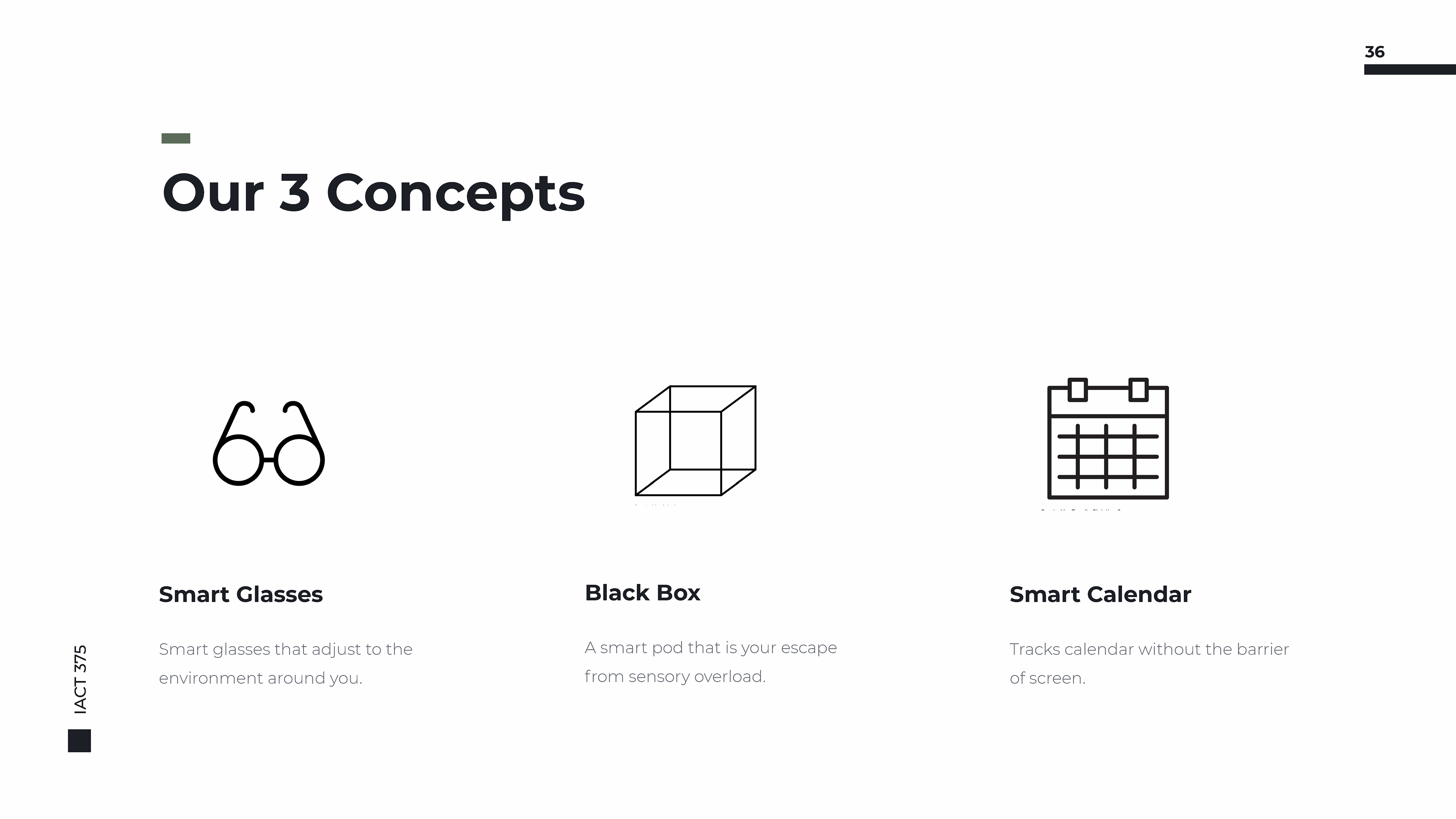 Moving Forward:
We did a Sensory Cue Kit to help point us in the right direction in terms of creating a productive workspace. For this, we incorporated Image sorting, Feature prioritizing, and Color palettes.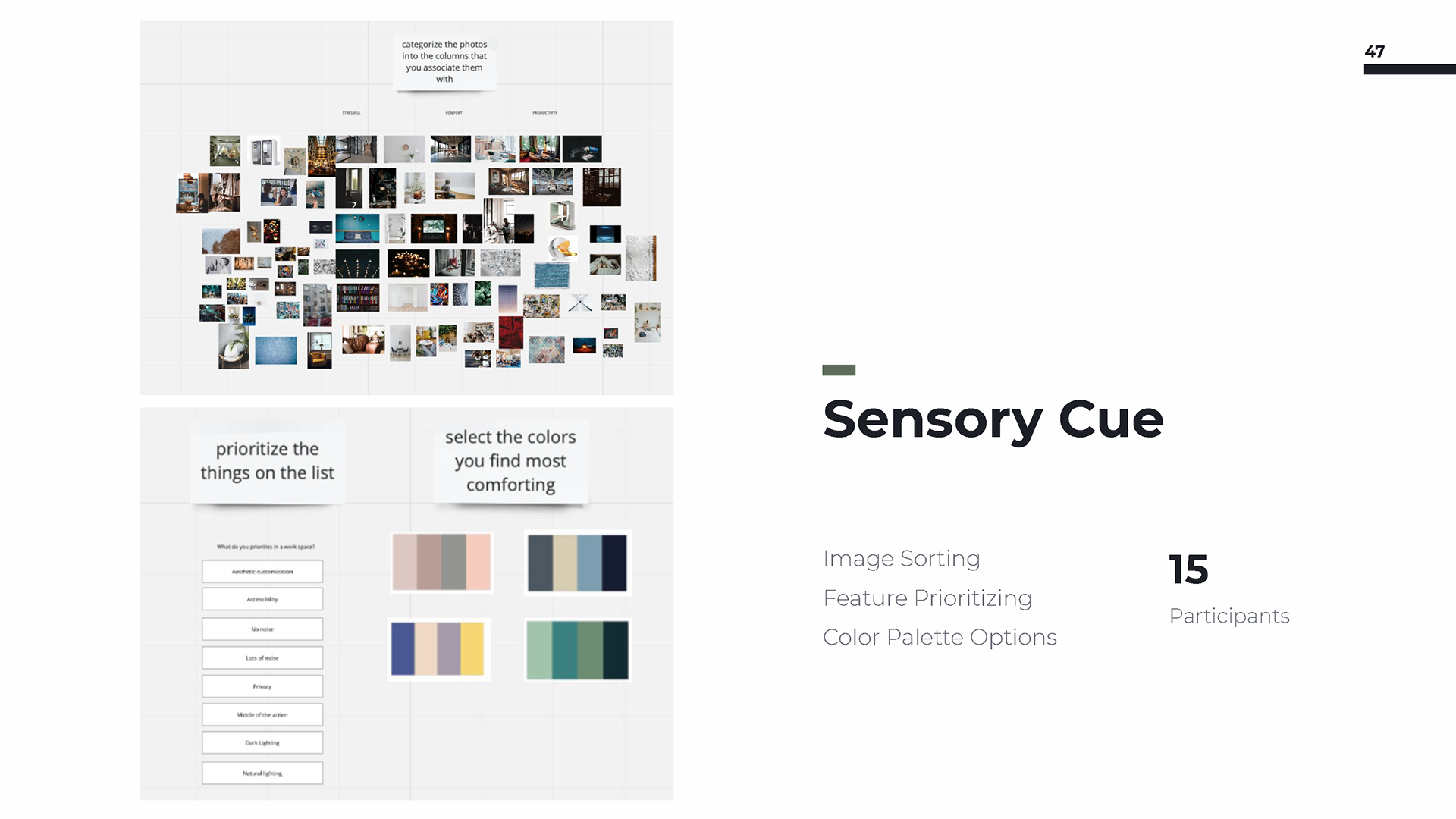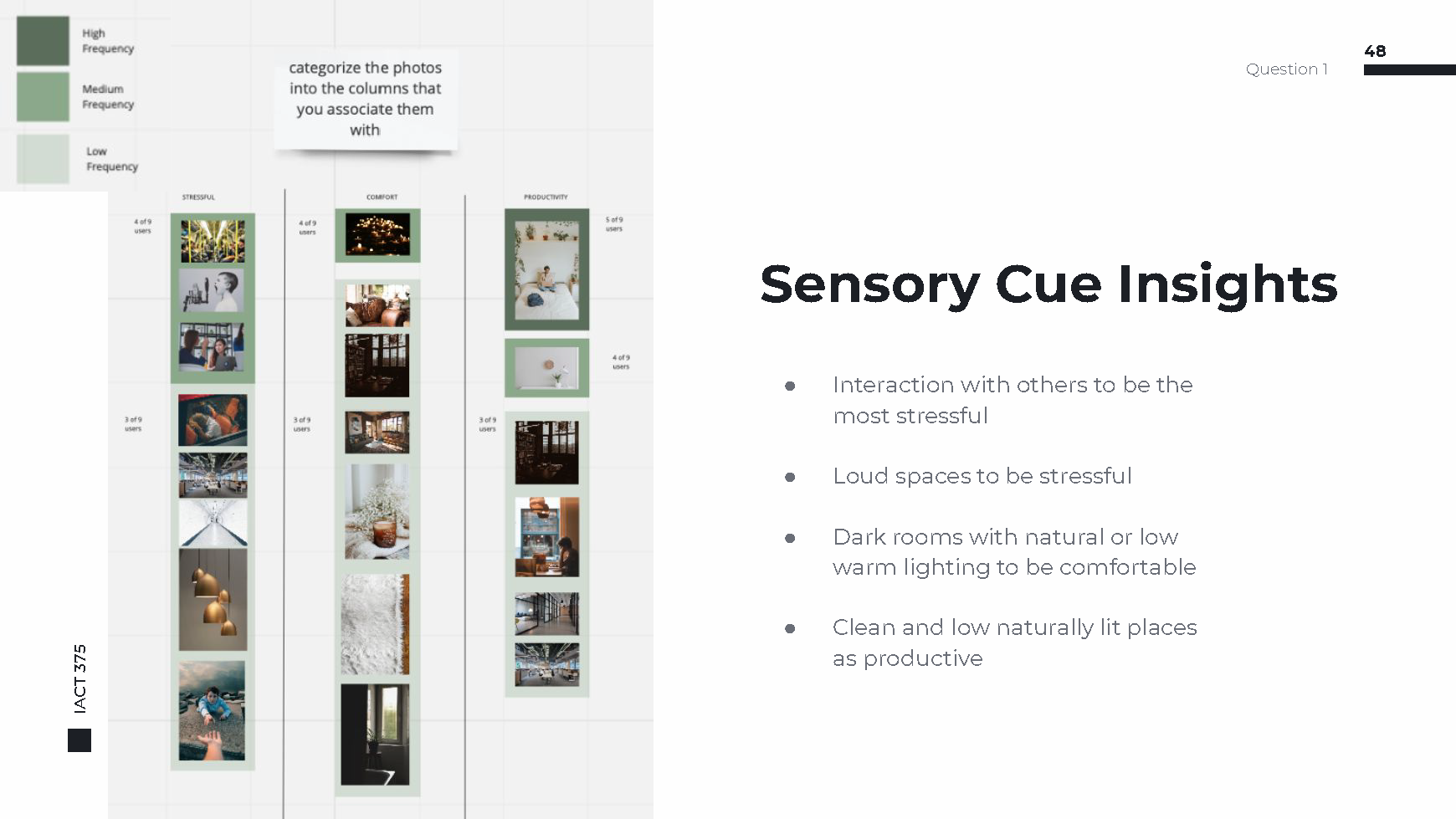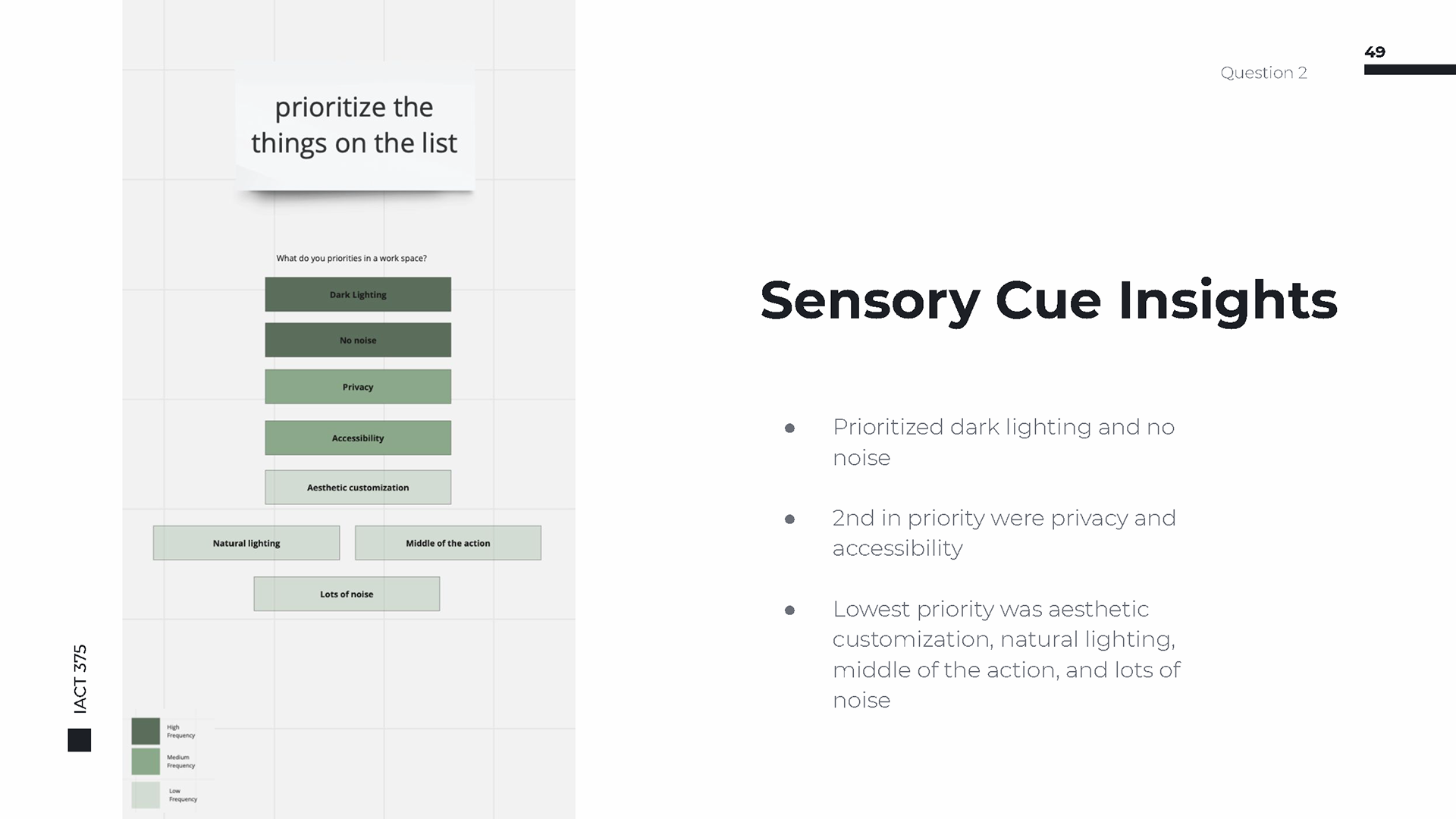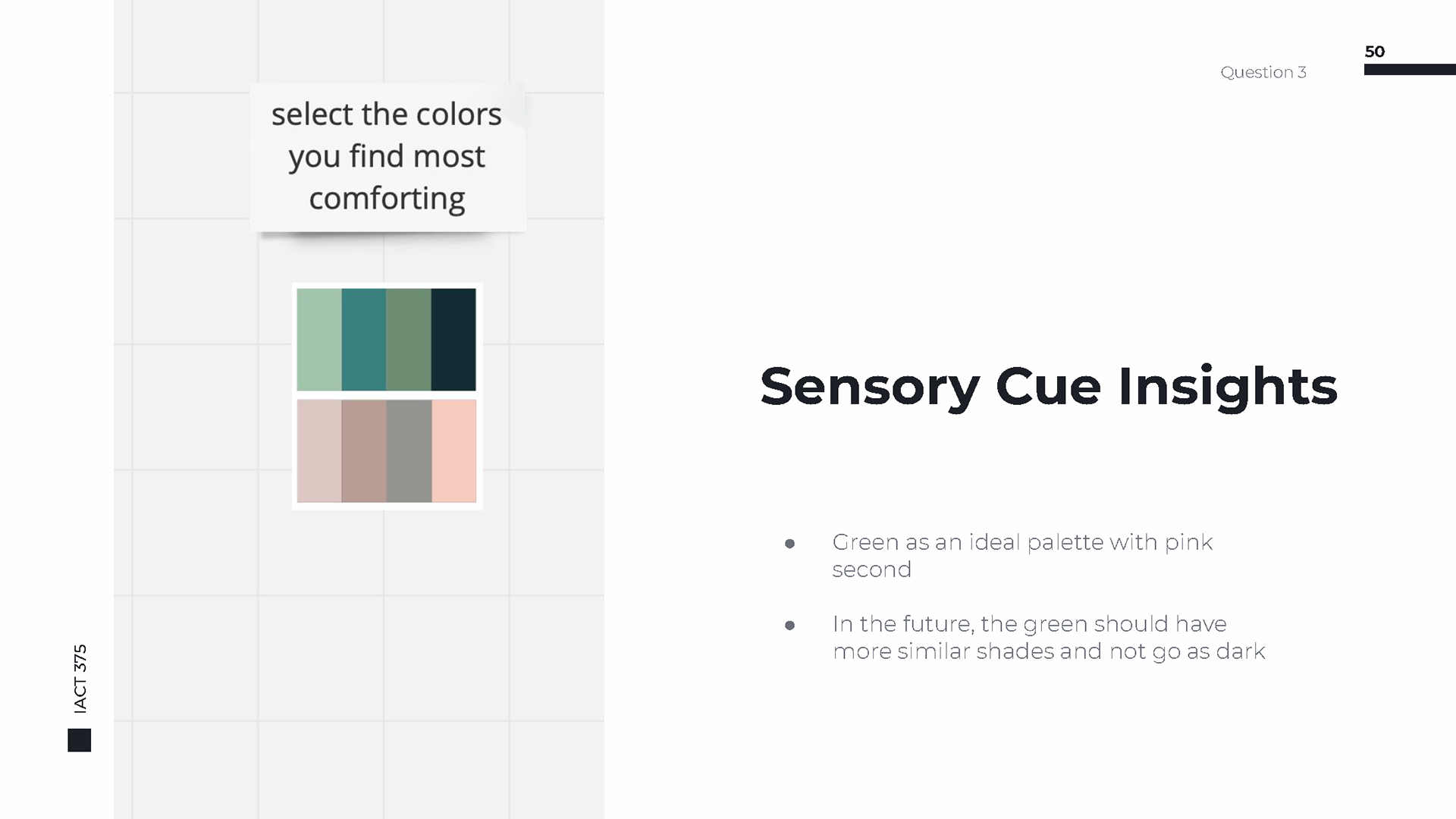 User Testing:
We did multiple rounds of Quasi-Empirical and Expert testing. We asked people who suffer from chronic migraines, as well as experts from UX, Engineering, and Architecture areas. We did rounds with each of our prototype developments. 
​​​​​​​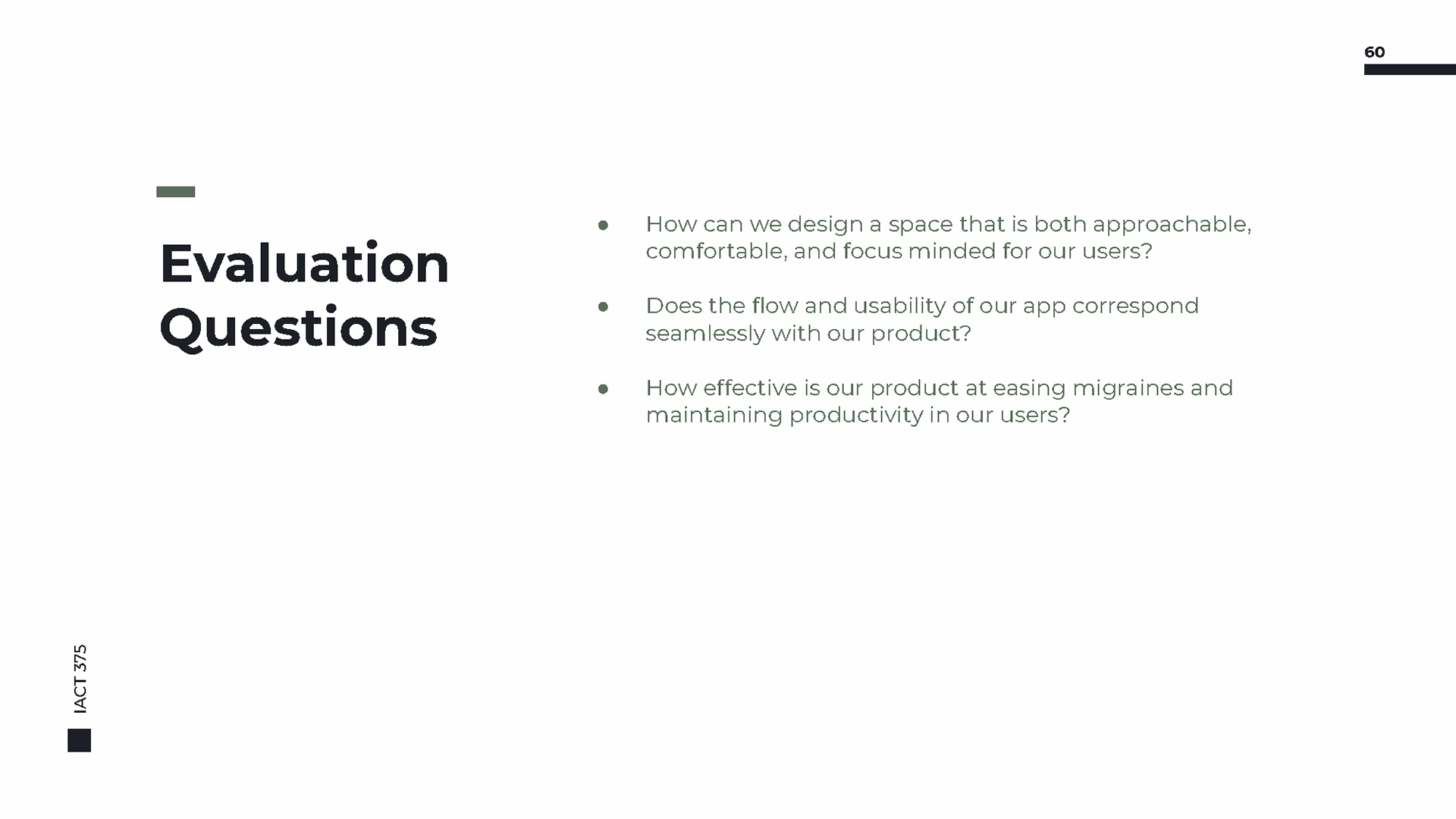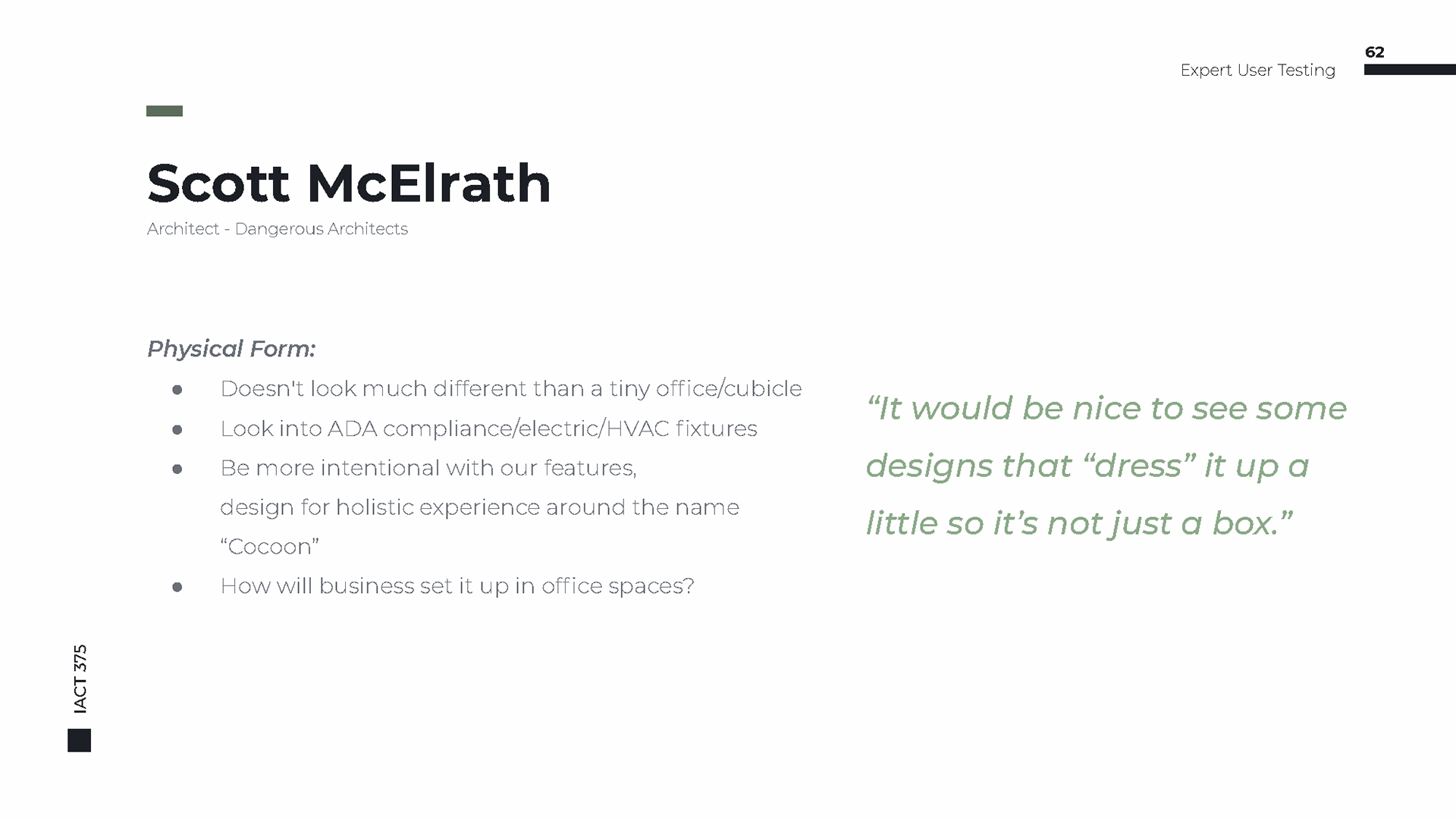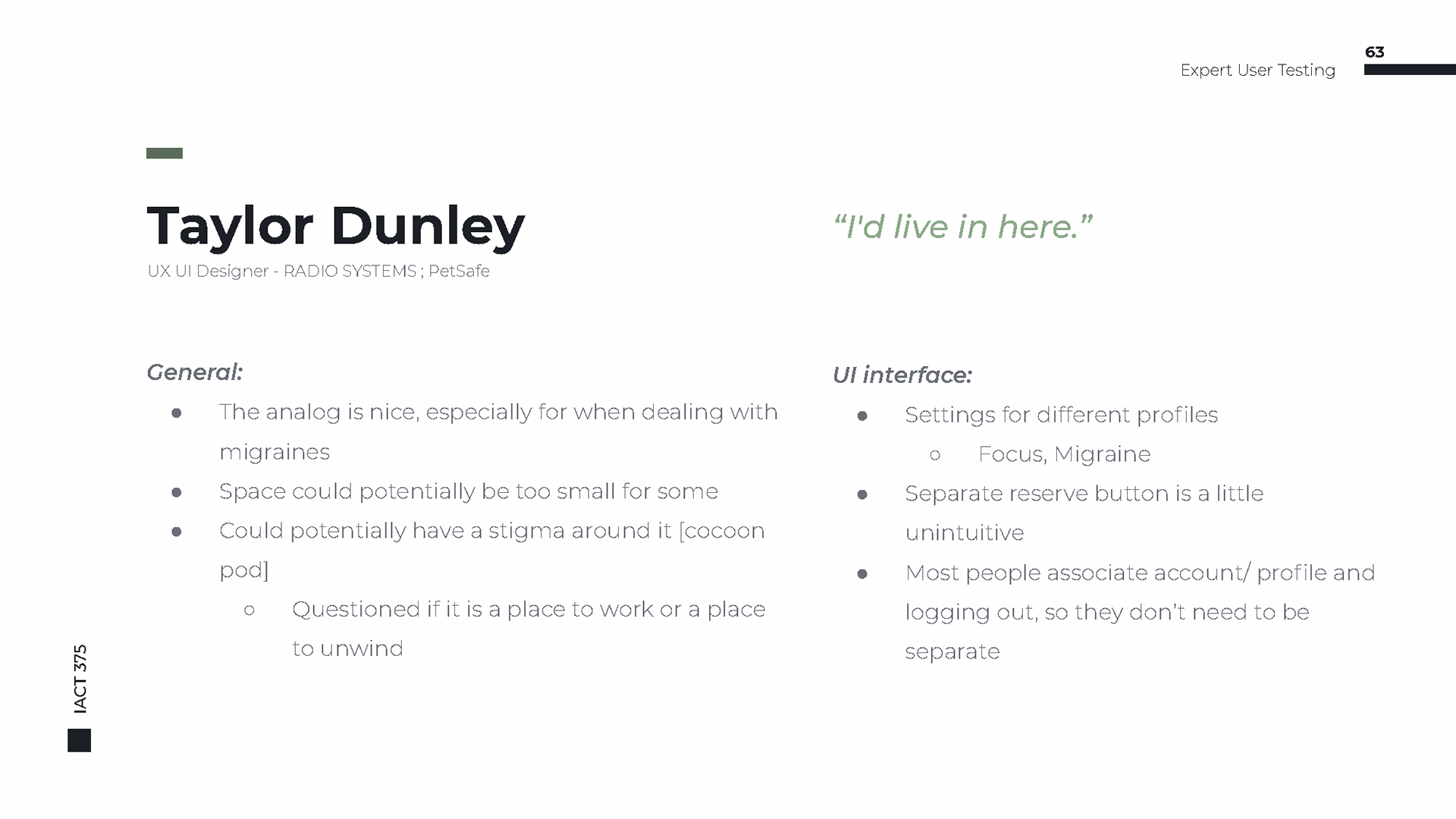 After the first round we also had them use a System Usability Scale so we could evaluate our design against the industry standard.  
​​​​​​​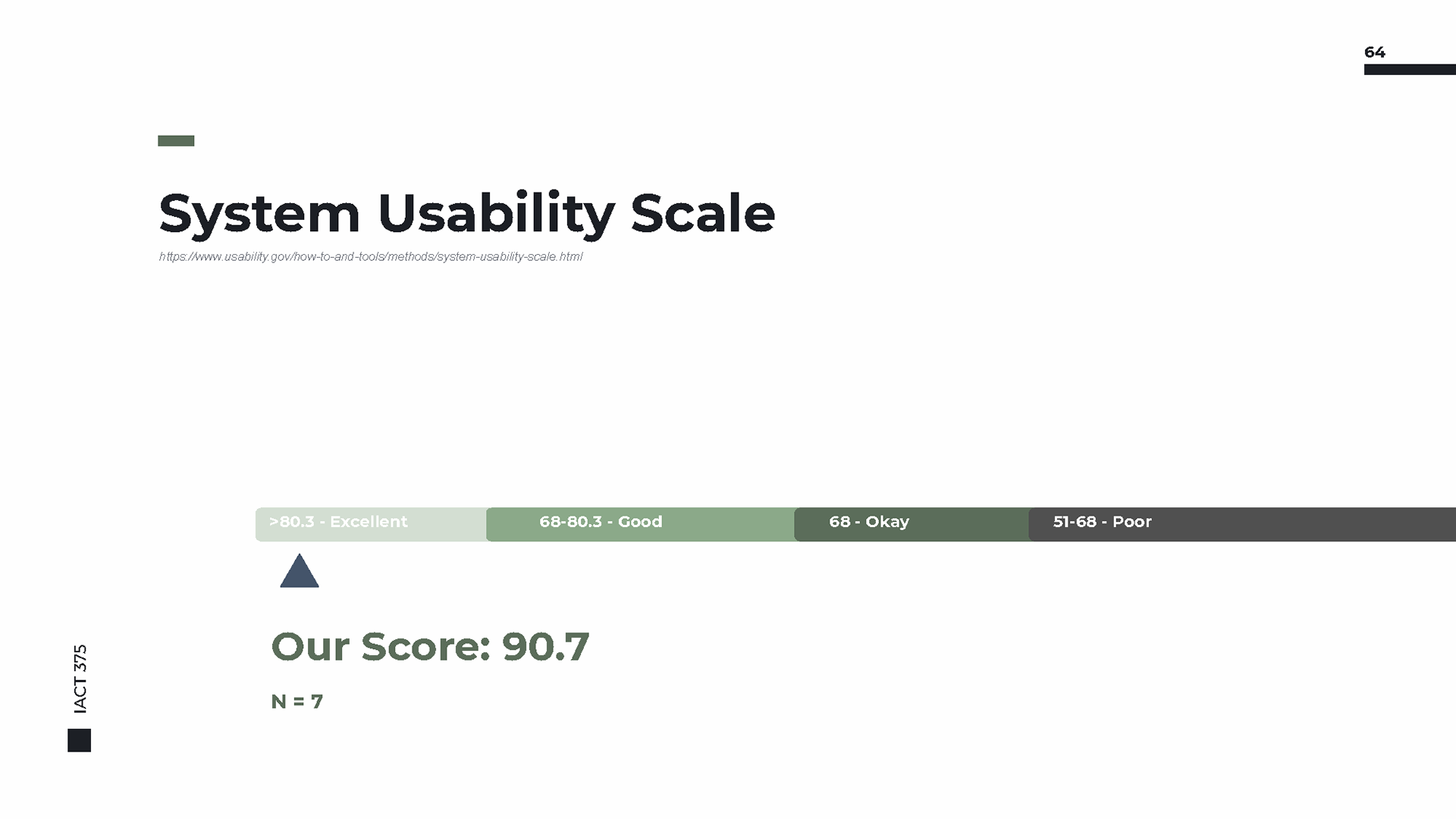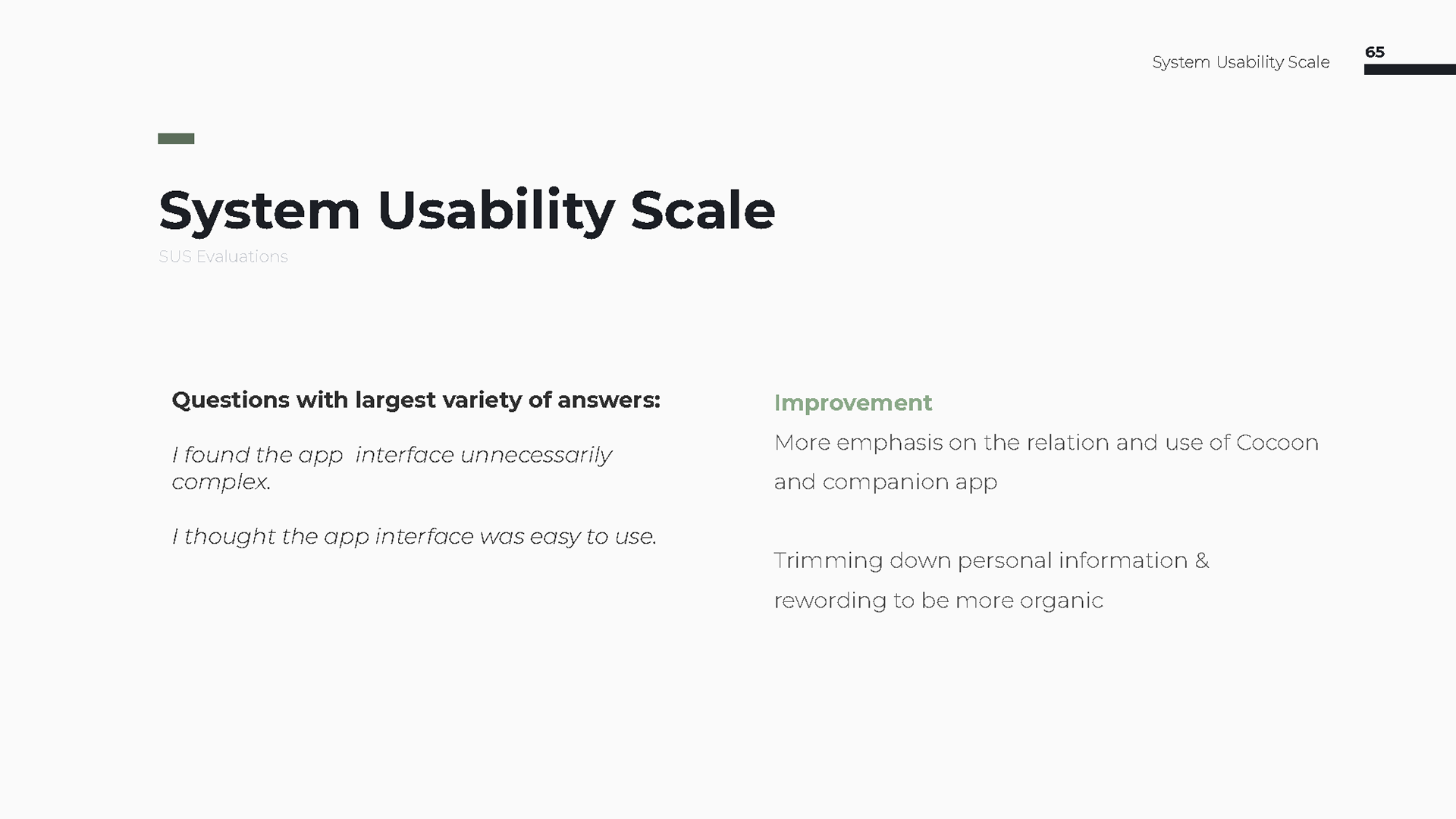 Final Design Deliverables