My name is Jasmine Attanasio and I am currently pursuing a degree in UX | UI  design at the 'Savannah College of Art and Design'. My first major at SCAD was Fashion Design, and through one website designing class, I found a deeper passion for user experience and interaction design. I have studied at three of the four campuses, including - Savannah, Hong Kong, and Atlanta. The SCAD Savannah campus is the only university with an Undergraduate program developed in collaboration with GOOGLE.   
As a designer, I'm interested in gaming, mobile and stand alone interfaces. I think they are the most interesting and have the largest opportunity areas. I have gotten to explore some of these interfaces with academic projects, personal projects and my own interests. 
Outside of academics I enjoy: 
Reading (Manga, Fiction & Poetry) | Painting | Leisure Game Play
------- Design Award Achievements -------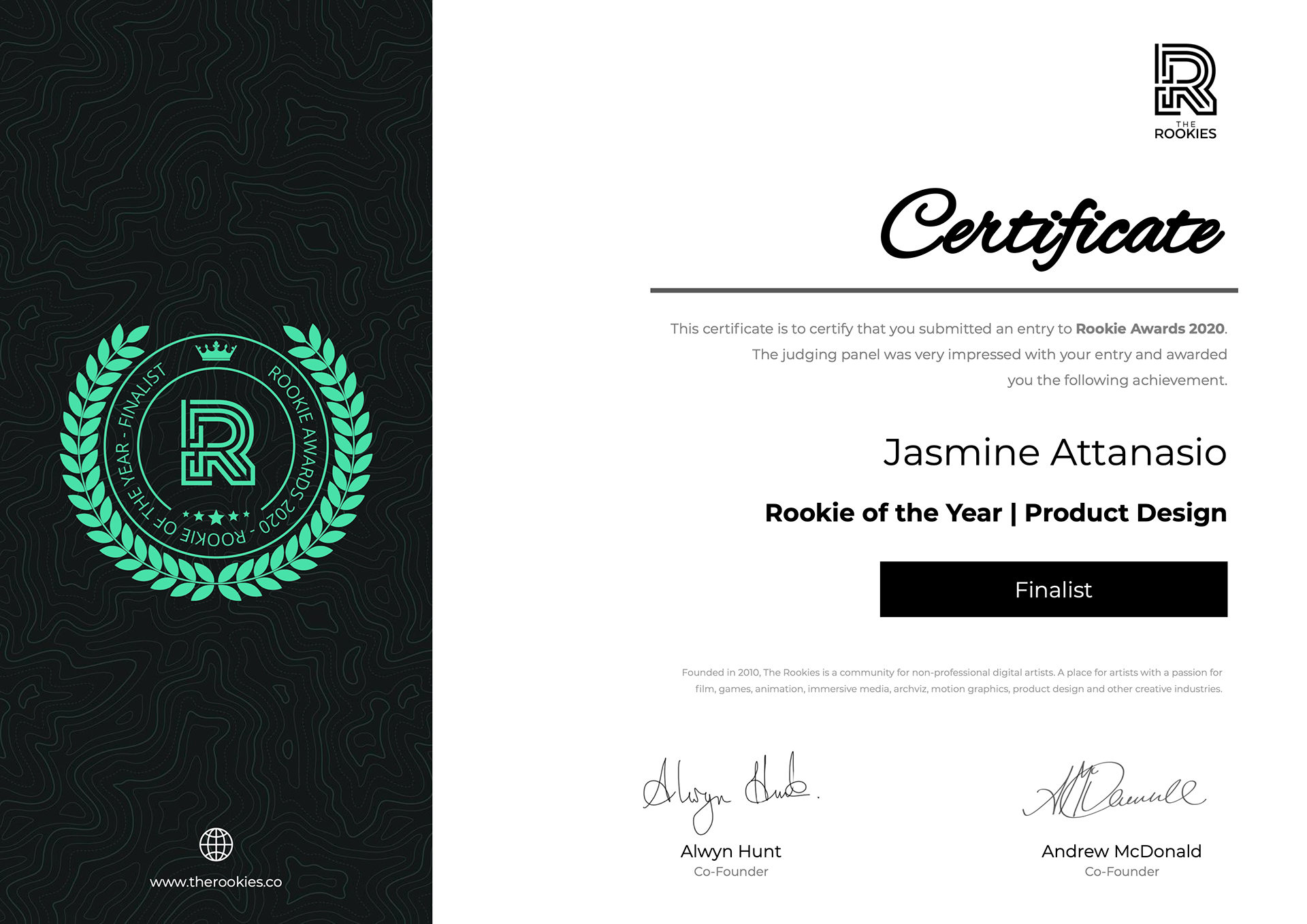 PEOPLE'S CHOICE CONTENDER
To see the full products, click the buttons below. 
------- Academic Achievements ------- 
Board of Visitors Scholarship Nominee 
SCAD Achievement Honor Scholarship
Student Incentive Scholarship
Academic Honors Scholarship 
​​​​​​​