My name is Jasmine Attanasio and I am currently pursuing a degree in UX | UI  design at the 'Savannah College of Art and Design'. My first major at SCAD was Fashion Design, and through one website designing class, I found a deeper passion for user experience and interaction design. I have studied at three of the four campuses, including - Savannah, Hong Kong, and Atlanta. The SCAD Savannah campus is the only university with an Undergraduate program developed in collaboration with GOOGLE.   
As a designer, I'm interested in gaming, mobile and stand alone interfaces. I think they are the most interesting and have the largest opportunity areas. I have gotten to explore some of these interfaces with academic projects and personal interests. 
Outside of academics I enjoy: 
Reading (Manga, Fiction & Poetry) | Painting | Leisure Game Play | Travel
------- Design Award Achievements -------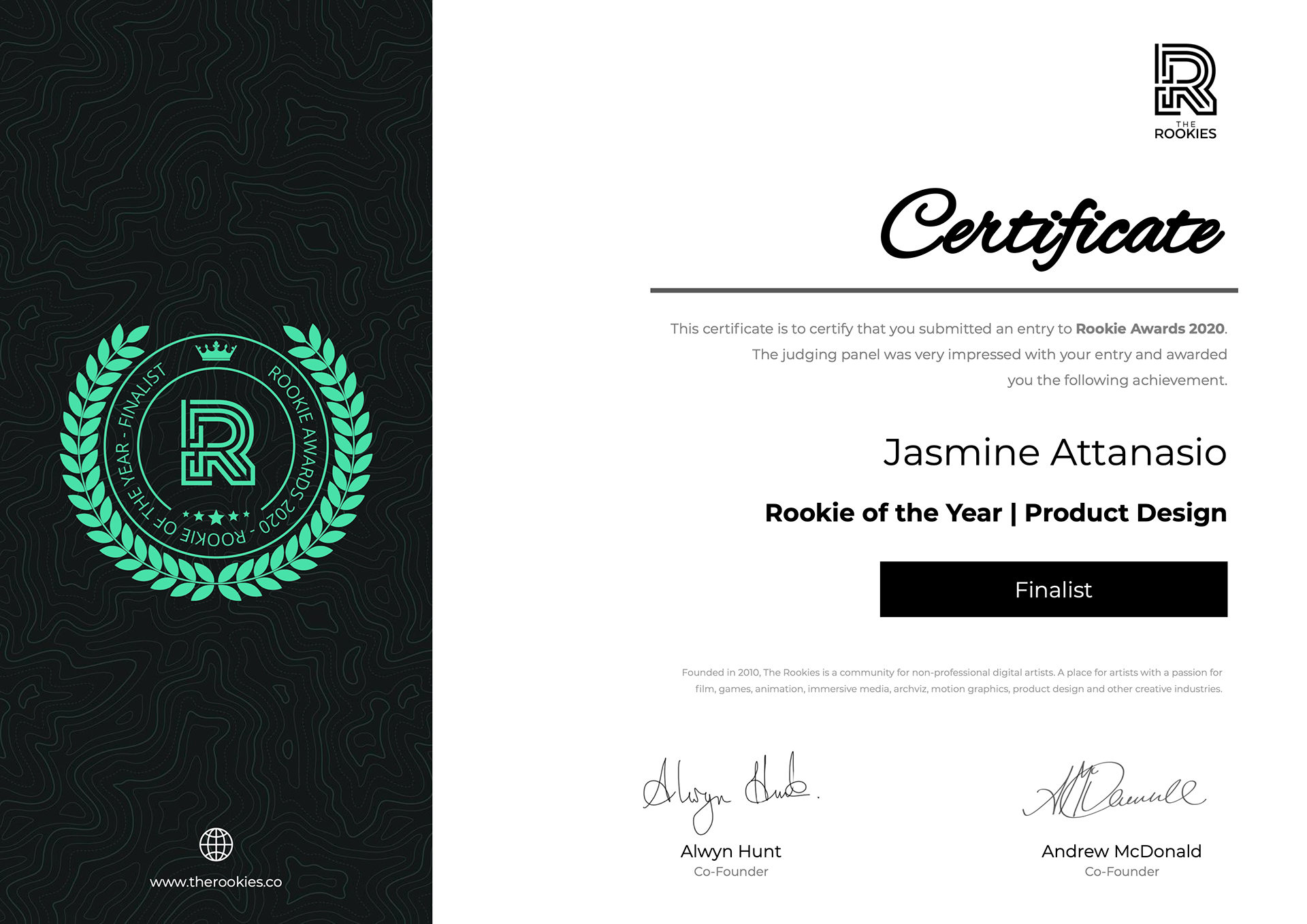 ROOKIE Awards 2020 
FINALIST NOMINEES
Let's Taco 'Bout It 
Cocoon
HIGHLY COMMENDED
Let's Taco 'Bout It 
PEOPLE'S CHOICE CONTENDER
Let's Taco 'Bout It 
Cocoon
DRAFT SELECTION
Cocoon 
To see the full products, click the buttons below. 
------- Academic Achievements ------- 
Board of Visitors Scholarship Nominee 

SCAD Achievement Honor Scholarship
Student Incentive Scholarship
Academic Honors Scholarship  ​​​​​​​

SCAD Dean's List